17 Jul 2020
IRINI: the flagship ITS San Giorgio joins the Operation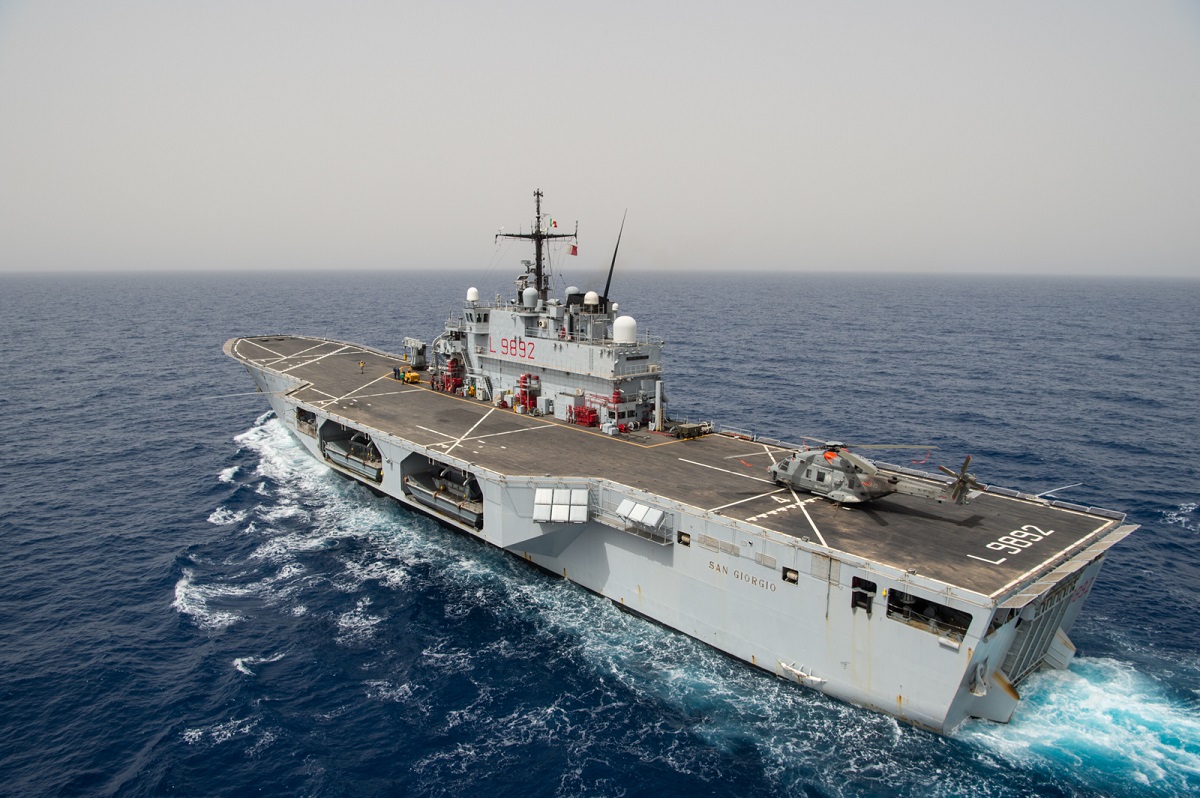 Rome – The Italian ship, ITS San Giorgio, has joined Operation EUNAVFOR MED IRINI as its flagship. From the vessel, the Force Commander, Italian Rear Admiral Ettore Socci, commands the naval and air assets deployed in the area of operation. The San Giorgio joins the Greek frigate Spetsai and the aircraft from France, German, Greece, Luxembourg and Polish already active in the Area of Operation. On the flagship a Role 1 medical facility is available.
From the middle of October the Force Commander as well as the flagship will be provided by Greece.
ITS San Giorgio is fitted with an EH 101 helo and embarks a San Marco Navy Brigade team able to carry out boardings up to "non-compliant".
Italy is also providing the Operation with an Unmanned Aerial Vehicle (UAV) in direct support as well as Augusta, Pantelleria and Sigonella's military logistic and operational bases.
A P72 Maritime Patrol Aircraft (MPRA), an Air Early Warning (AEW) aircraft and a Submarine in associated support will be available occasionally.
In total, about 20 countries of the European Union are participating, with staff or assets, in Operation Irini, which also counts on the support of satellite images provided by the European Union Satellite Centre (SatCen).