01 Dec 2022
Operation IRINI conducted 6th Focused Operations in Mediterranean Sea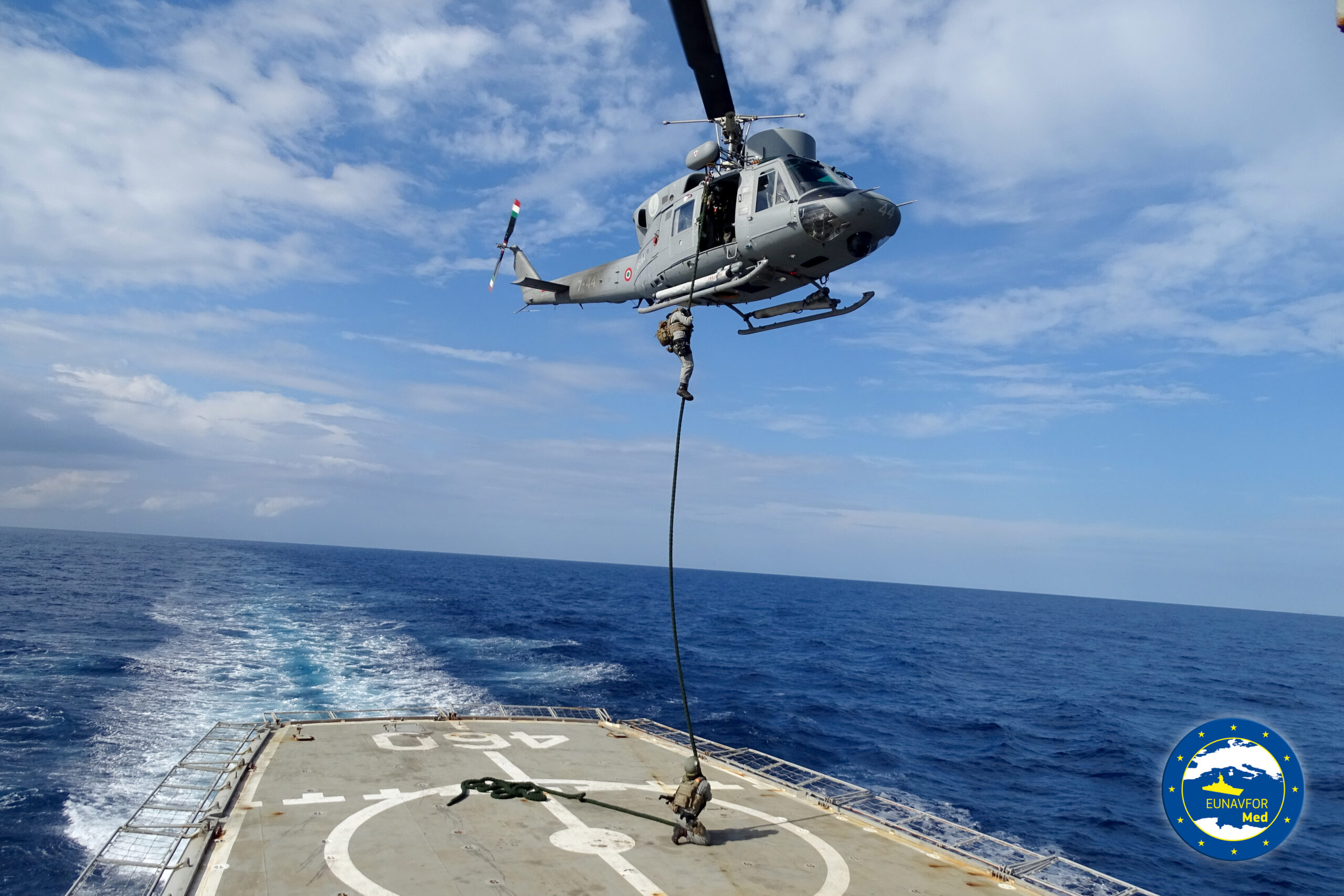 Between the 26th and the 28th of November, under the tactical command of the Greek Commodore Stylianos Dimopoulos, IRINI's Force Commander, the Hellenic Frigate HS AEGEAN and the Italian Frigate ITS LIBECCIO with their embarked Helicopters, along with other assets temporarily assigned by Germany, France and Portugal to the European Task Force 464, have conducted together the 6th IRINI FOCOPS (Focused Operation).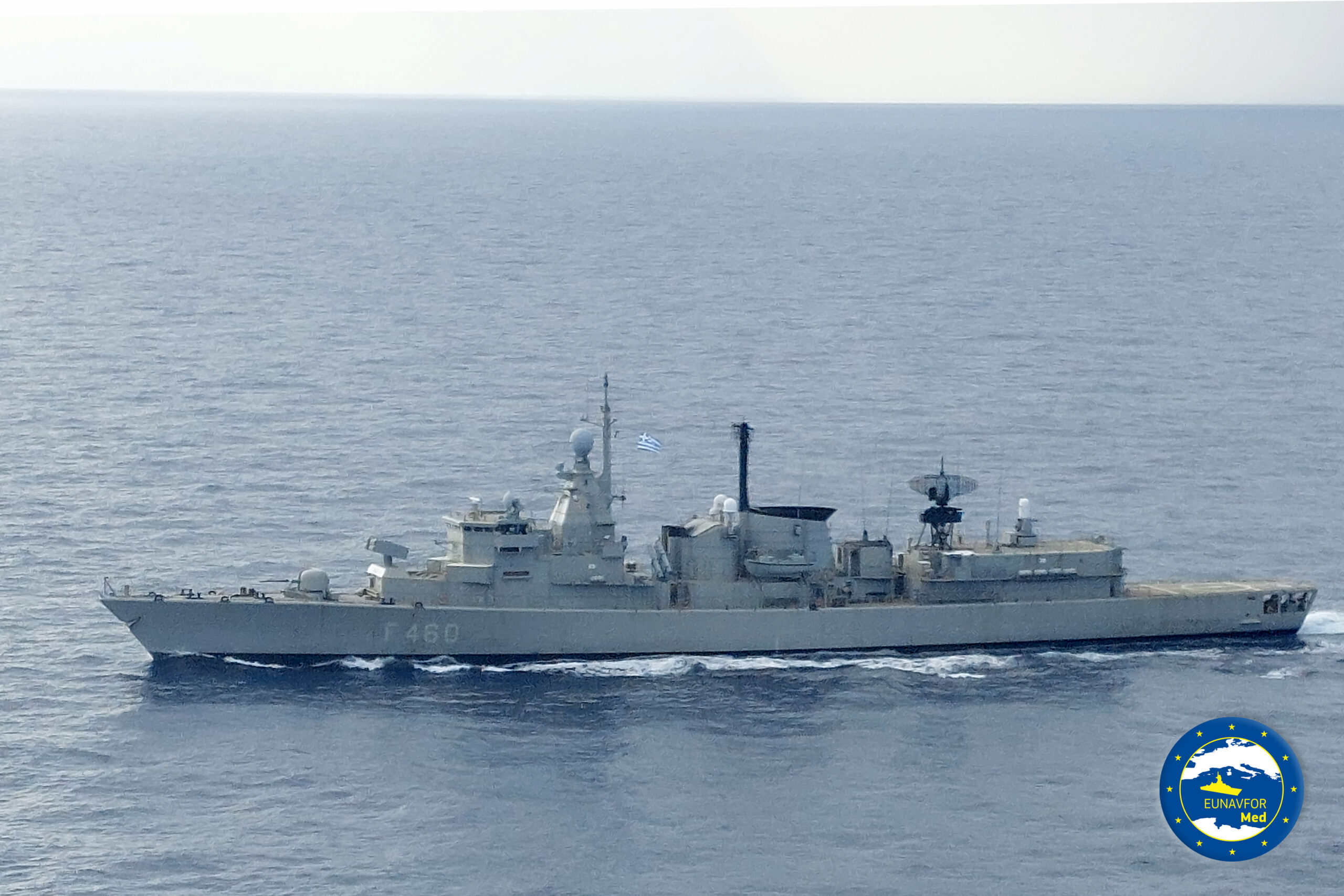 All the Units were deployed and patrolled the main sea routes directed to Tripolitania and Cyrenaica having multiple interactions with merchant vessels sailing, the aim was to reaffirm the presence of the Operation in the area so deterring violations of the UN arms embargo and other forms of illegal trafficking. A second goal was to reassure the seafarer's community about the IRINI's steadfast commitment in providing safety and security in the Central Mediterranean.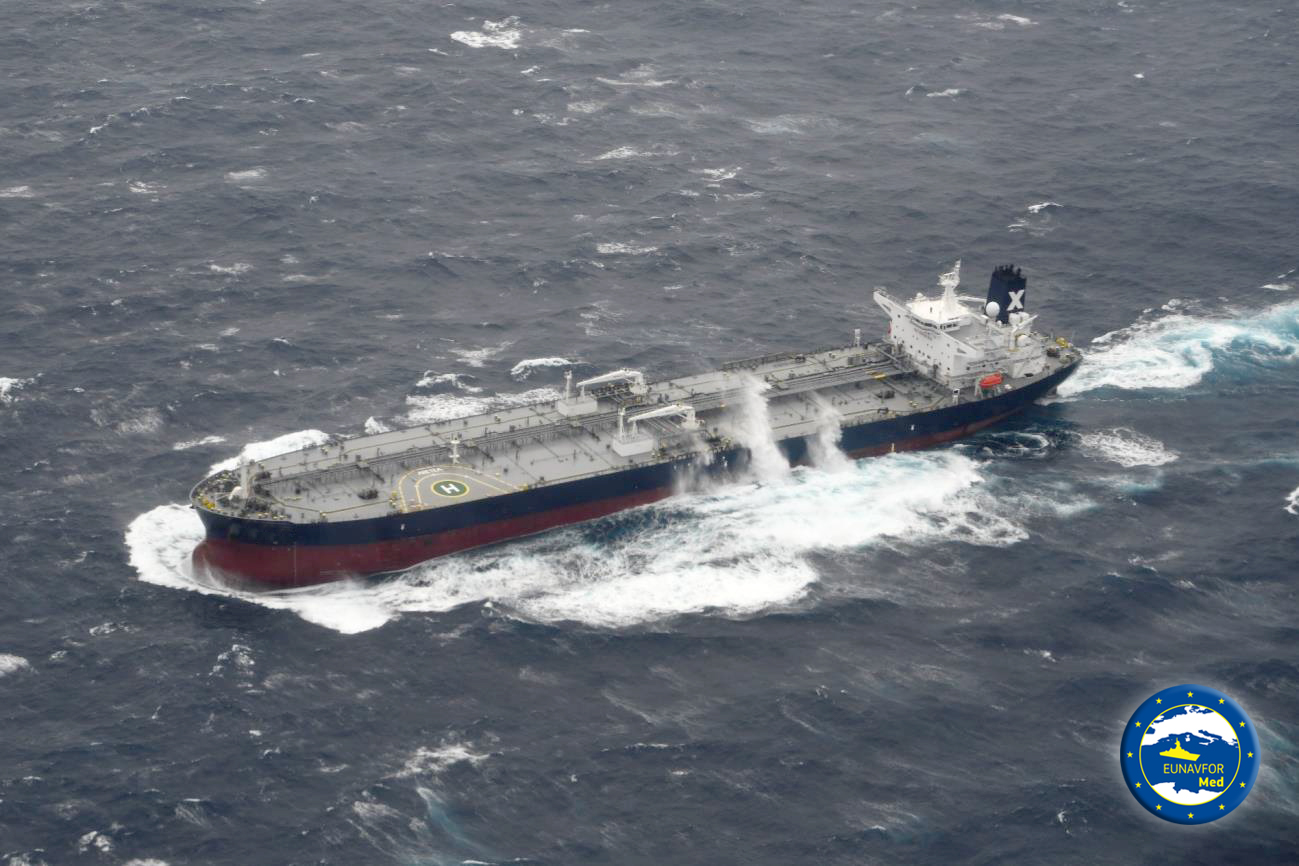 Despite unfavorable weather and sea state conditions, in 48 hours nearly 70 merchant vessels were intercepted, identified and scrutinized, while transiting through the area of operations. This time they were all cleared to continue not being neither suspect nor found transporting materials in breach of the embargo.