01 Dec 2022
Mrs Claudia Gazzini,  Senior Analyst for Libya of the International Crisis Group (ICG), visited EUNAVFOR MED Operation IRINI OHQ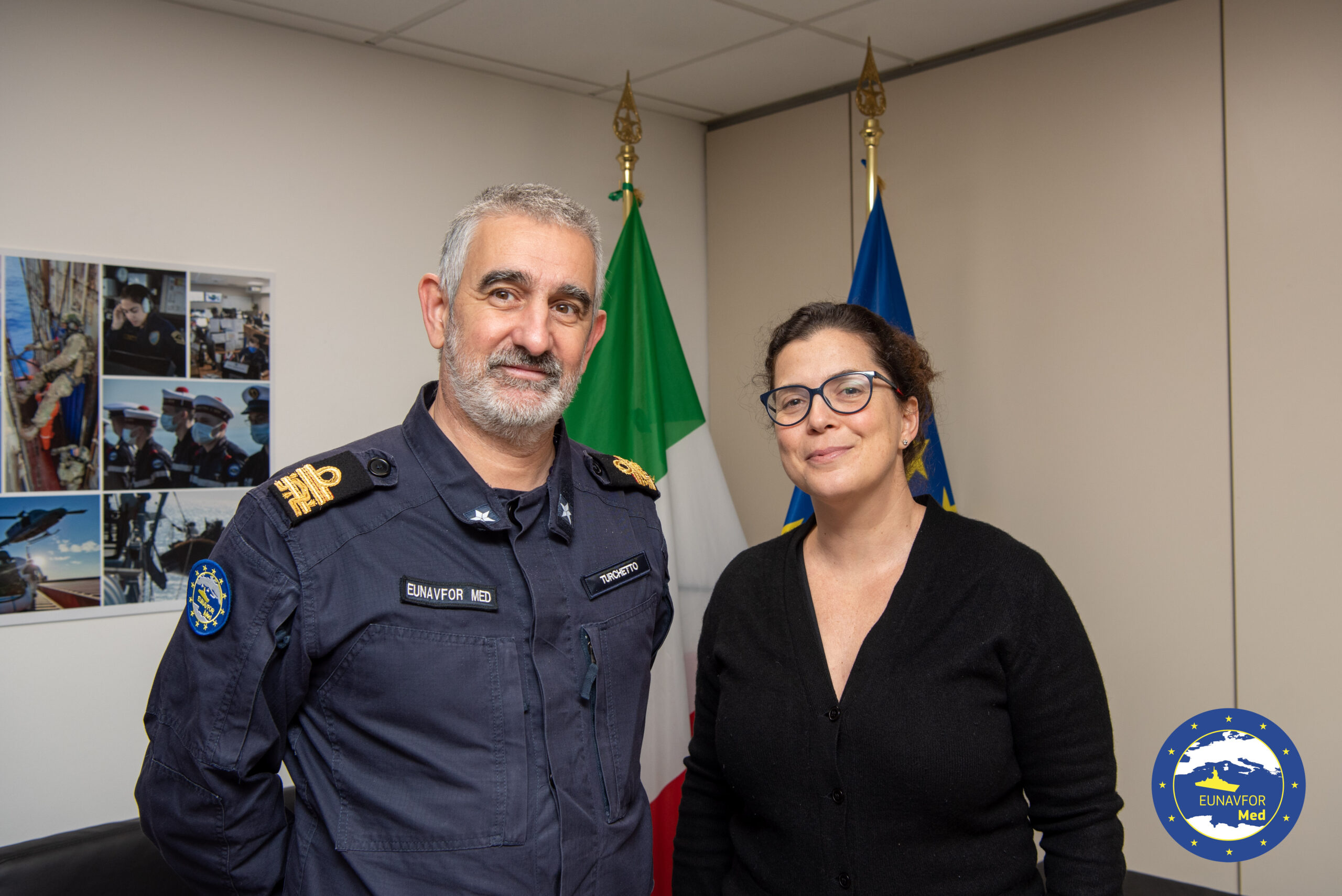 Mrs Claudia Gazzini,  Senior Analyst for Libya of the International Crisis Group (ICG), visited EUNAVFOR MED Operation IRINI OHQ.
In his welcome remarks the OPCDR, Stefano Turchetto, briefly introduced purposes and tasks of the operation IRINI: <<The word "IRINI" means "PEACE", a term that brings us back to our common willingness in restoring peace in Libya, mutual intents to do more for Europe, thanks to the contribution of the Nations participating to Operation Irini>>.
Rear Admiral Stefano Turchetto and Mrs Gazzini shared their common views concerning Libya and North Africa. Working on possible future cooperation between IRINI and ICG, exchanging analysis, thoughts and impressions, both are confident that shared knowledge is essential to progress for both organizations.