08 Mar 2021
The International Women's Day in Operation Irini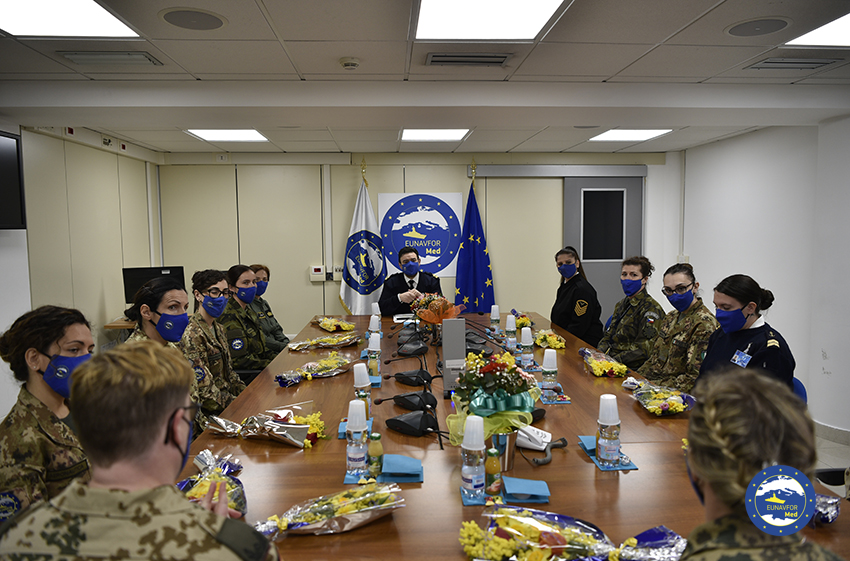 33 women are serving in Operation EUNAVFOR MED IRINI, partly at headquarters and partly in the assets deployed in the joint area of ​​the Operation.
The International Women's Day was an opportunity for the Operation Commander, Admiral Fabio Agostini, to meet and address all IRINI female staff,  both live and via VTC for those outside the OHQ.
"We are here to think about the role of women in the society and in military missions in particular" said Admiral Agostini. "Leading by example is one of the five pillars of the European Union Gender Action Plan III, set at the end of 2020 for the next 5 years. Operation EUNAVFOR MED IRINI's female military staff constitute a very positive agents of improvement. By your daily engagement, you provide strong example and motivation for women in Europe and beyond to follow on your lead. What is more, you use your experience to positively contribute to the growth of EU's society. I cannot be more proud to have such a social and professional integrated model in the staff under my Command." He finally underlined in his speech.