13 Oct 2020
Ambassador of the Czech Republic in Italy visited the Operation Irini's Headquarters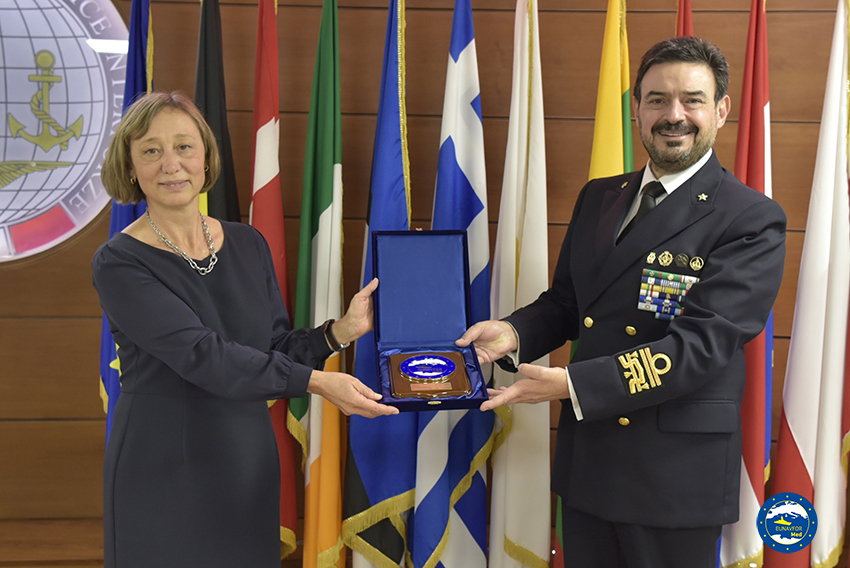 Rome – Today, the Ambassador of the Czech Republic in Italy, H. E. Hana Hubáčková, visited the Operation Irini's headquarters hosted in the Italian Joint Operation Headquarters in Centocelle.
Welcomed by the Irini's Operation Commander, Rear Admiral Fabio Agostini, and his staff, the Ambassador Hubáčková received an update on the Operation and its results. "It is a pleasure to have you here and I would like to thank your Country for the enduring contribution to the Operation, both in terms of political support and personnel for the OHQ", said Operation Commander Fabio Agostini after the presentation of the state of play of IRINI. The Ambassador Hubáčková commended the results achieved by the operation, thanked Admiral Agostini for the warm welcome and hospitality and spent a few moments to salute the Czech Republic National contingent employed in the mission.
Currently, five people from the Czech Republic work in Operation Irini's headquarters. The visit is another tangible evidence of the importance addressed to IRINI by Member States.