14 Jul 2022
The Ambassador of the Czech Republic to Italy and Malta visited EUNAVFOR MED IRINI OHQ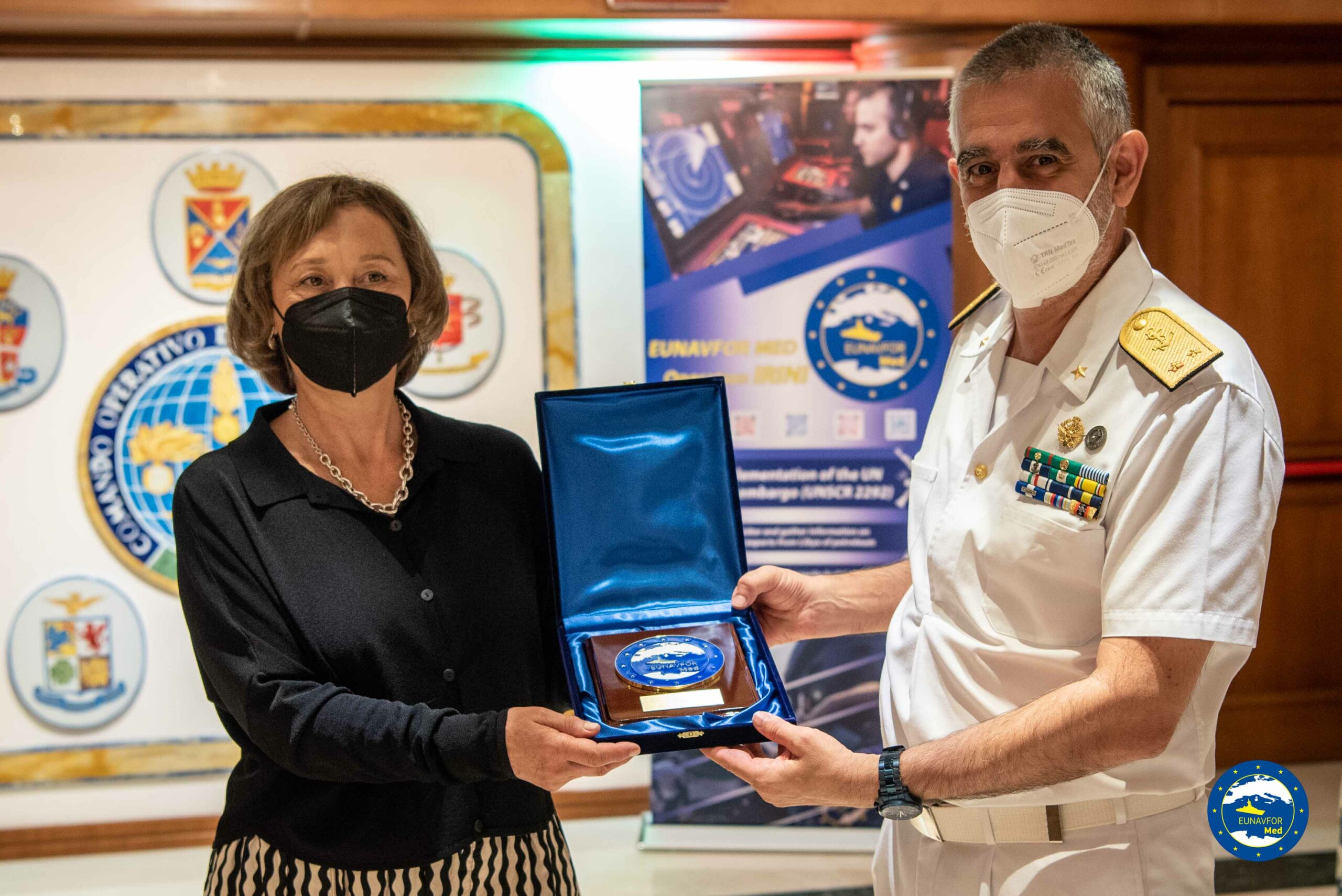 The Ambassador of the Czech Republic to Italy and Malta, Her Excellency PhDr. Hana Hubáčková, visited EUNAVFOR MED IRINI Operation Headquarters in Rome and met the Operation Commander, Rear Admiral Stefano Turchetto.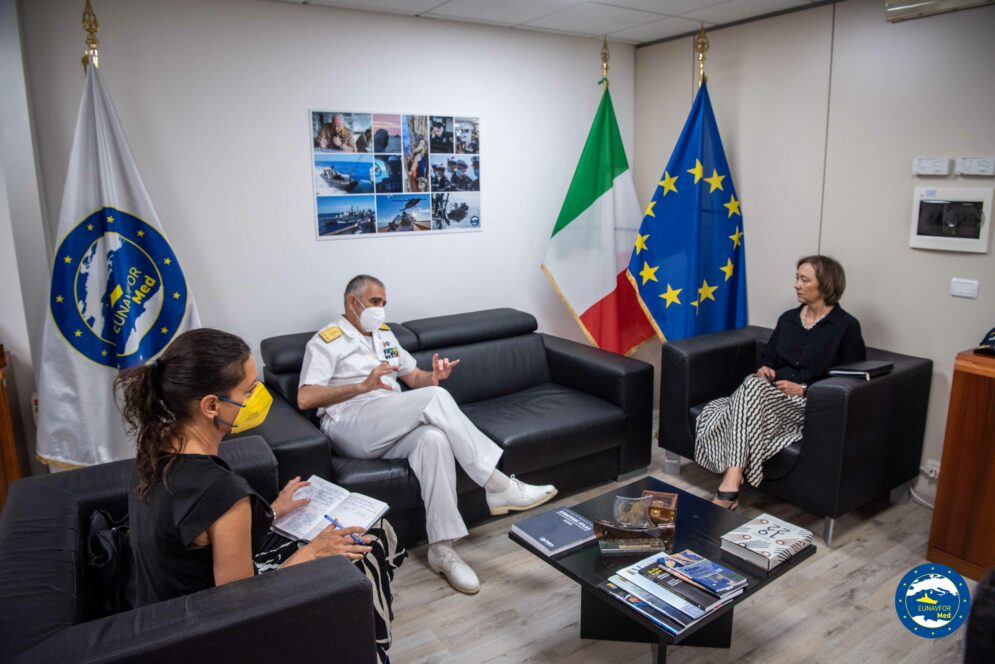 The Ambassador was briefed by IRINI's Commander on his mission and the operational situation in the Central Mediterranean where the Operation takes place. H.E. Hubáčková also visited IRINI's Joint Operation Centre (JOC), the operational heart of the headquarters, from where the activities of more than 500 multinational personnel and assets offered by the 24 EU Member States sponsoring the operation are directed and controlled.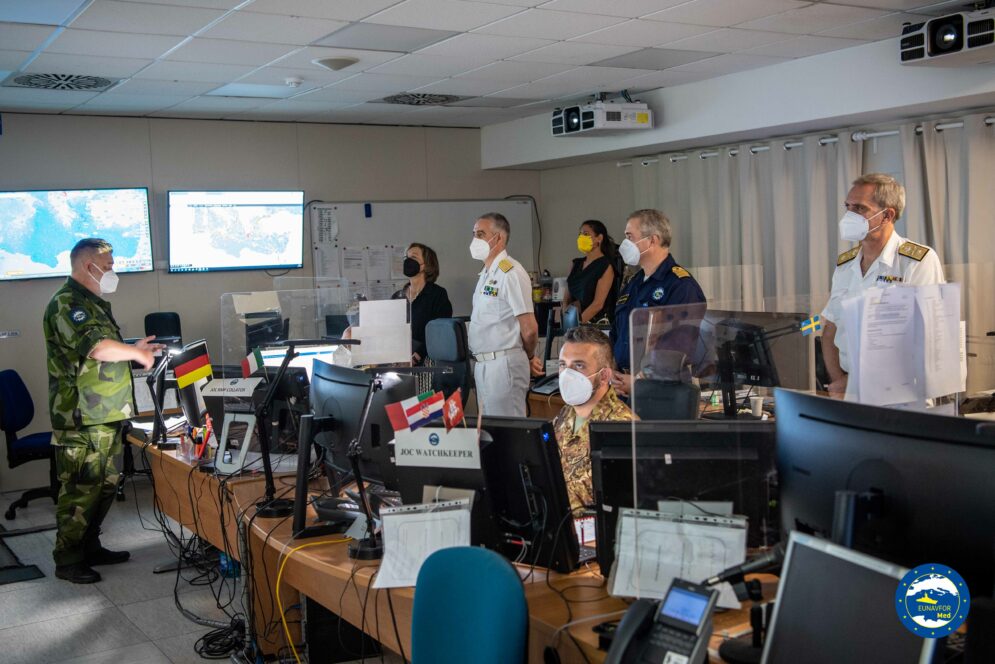 Meeting all the Czech personnel assigned to the Operation Headquarters, she thanked them for their service on behalf of the Czech Republic. The visit reaffirmed the importance of the close relationship with the Czech Republic, one of the main contributors to the Operation and, today, also expressing the Presidency of the Union.