02 Oct 2020
Operation IRINI: The Greek Commodore Mikropoulos handed over the duty in the presence of the Operation Commander
Colonel Filippo Quagliato is the new Chief of Staff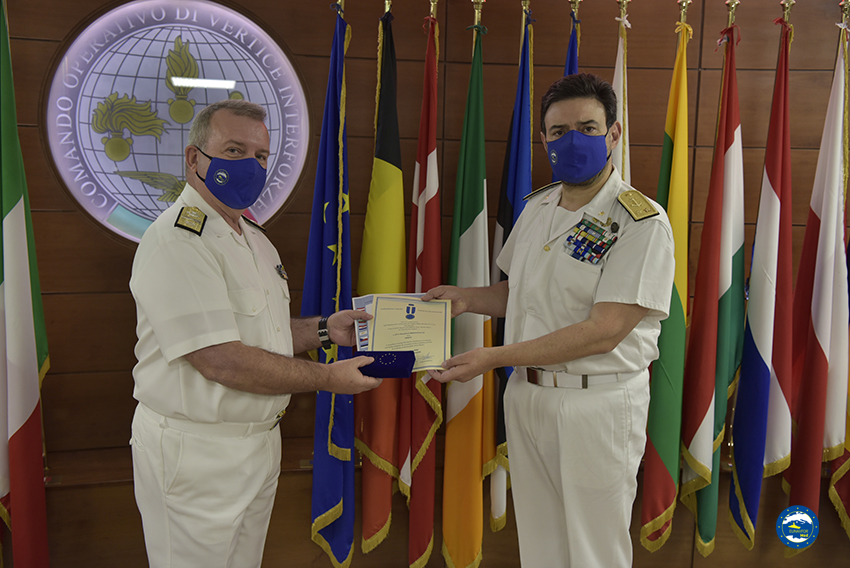 Commodore Theodoros Mikropoulos, from the Hellenic Navy, finished his assignment as Chief of Staff of Operation EUNAVFOR MED IRINI and he will take on the position of Force Commander.
Colonel Filippo Quagliato, from the Italian Air Force, handed over the duty in the presence of the Operation Commander, Rear Admiral Fabio Agostini. "Commodore Mikropoulos was truly precious, he was very useful and measured in a complex moment also due to the Coronavirus" said Agostini.
Thank you for your precious work, Commodore Mikropoulos, and fair winds to Colonel Quagliato.