23 Nov 2020
Libya: Operation IRINI inspected a Turkish-flagged vessel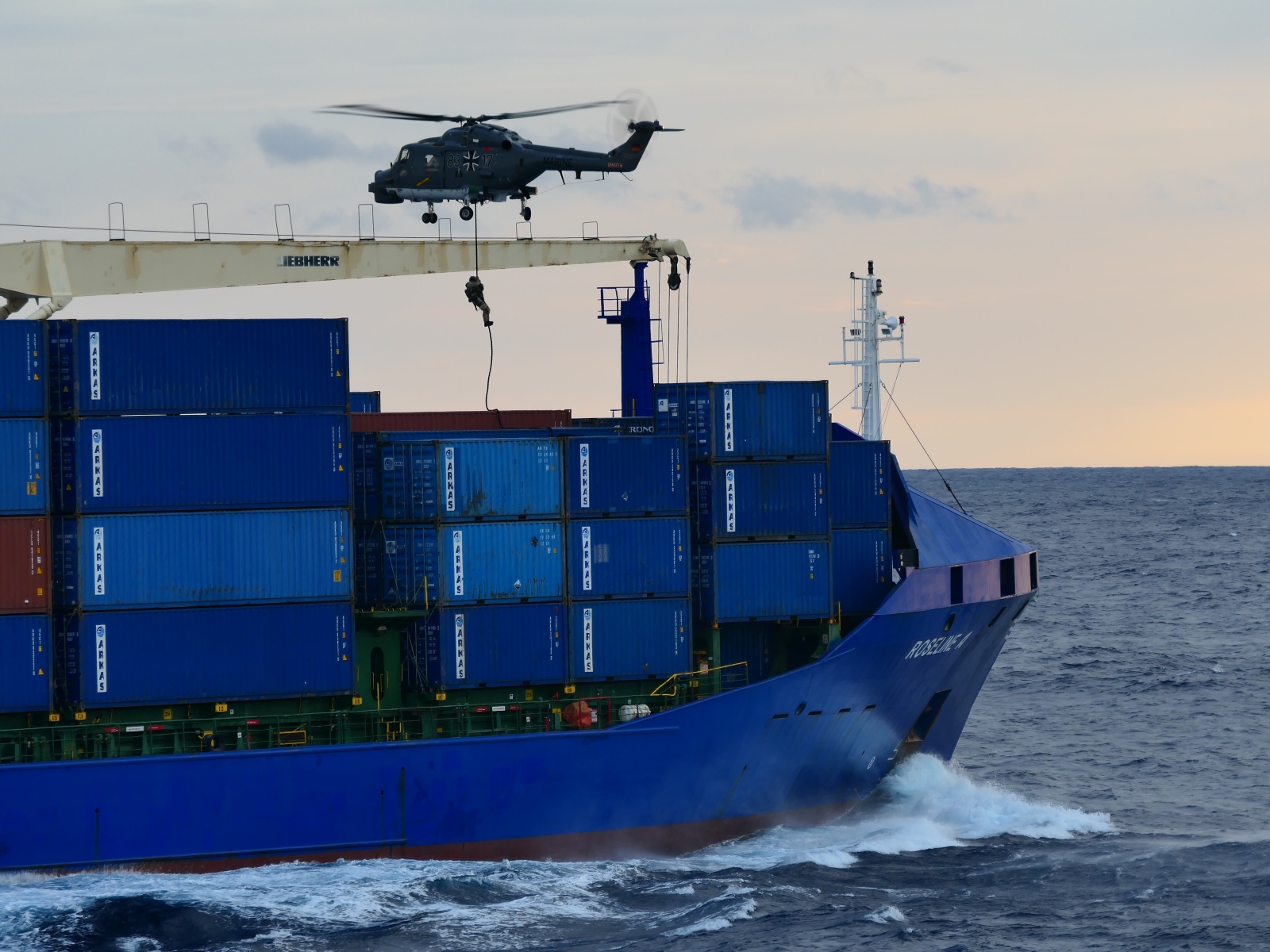 Yesterday  afternoon, November 22, Operation IRINI boarded and inspected the Merchant Vessel (MV) ROSELINE A, a Turkish-flagged general Cargo vessel – in application of the United Nation Security Council's Resolutions 2292 (2016) and  2526 (2020) – concerning the arms embargo on Libya.
The vessel departed from Yarimca (Turkey)  on 20  November and directed to Misrata (Libya).
In accordance with relevant UN Security Council resolutions, Operation IRINI made good faith efforts to seek the consent of the flag State. Having received no answer from the flag State, the team of the German Frigate Hamburg boarded the vessel in international waters, approximately 160 nautical miles north of the port of Benghazi. The Master of the ships and its crew assumed a cooperative attitude towards the boarding team.
When the flag State made it clear that it denied the permission to inspect the vessel, Operation IRINI suspended the activities during which no evidence of illicit material was found on board and the vessel was cleared to pursue its route.
All recommended COVID-19 precautions were observed during the activity.
This is the fifth boarding activity since the start of the operation.
This activity in international waters is part of the Operation's mandate.
Peter Stano, Lead Spokesperson for Foreign Affairs and Security Policy: Link 

NOTES
Operation Irini is a part of the EU's commitment to support the Berlin process. Operation EUNAVFOR MED IRINI's core task is the implementation of an arms embargo through the use of aerial, satellite and maritime assets in order to support the process to bring stability in Libya and peace to its population
The operation is able to carry out inspections of vessels on the high seas off the coast of Libya suspected to be carrying arms or related material to and from Libya in accordance with relevant United Nations Security Council Resolution.