25 Nov 2020
Hon. Matteo Perego di Cremnago visited the Operation Irini's headquarters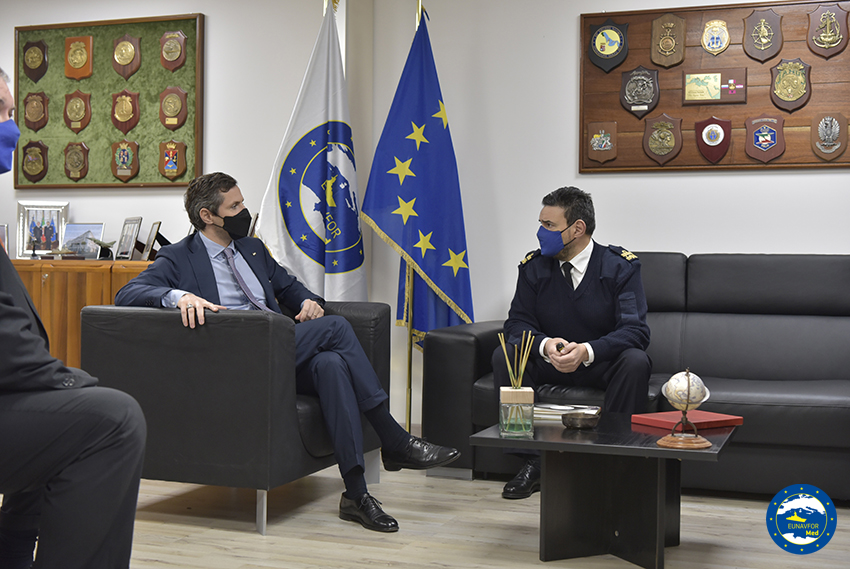 Rome – Today the Honorable Matteo Perego di Cremnago, member of the Defense Commission of the Italian Chamber of Deputies, visited the Operation Irini's Headquarters hosted within the premises of the Italian Joint Operation Headquarters in Centocelle (Rome).
Welcomed by the Irini's Operation Commander, Rear Admiral Fabio Agostini, and his staff, the H. Perego di Cremnago received an update on the Operation and its results. "I'm pleased to have a member of Italian Parliament visiting us at this very complex time for our Operation" said Rear Admiral Agostini.
The H. Matteo Perego di Cremnago  commended the results achieved by the operation, thanked Admiral Agostini for the warm welcome and hospitality and spent a few moments to symbolically thank the entire Italian staff of the Operation that, every day, provides precious and tireless contribution to achieve the objectives within the IRINI mandate.