17 Feb 2022
Baltic delegation visited the EUNAVFOR MED IRINI Operation Headquarters in Rome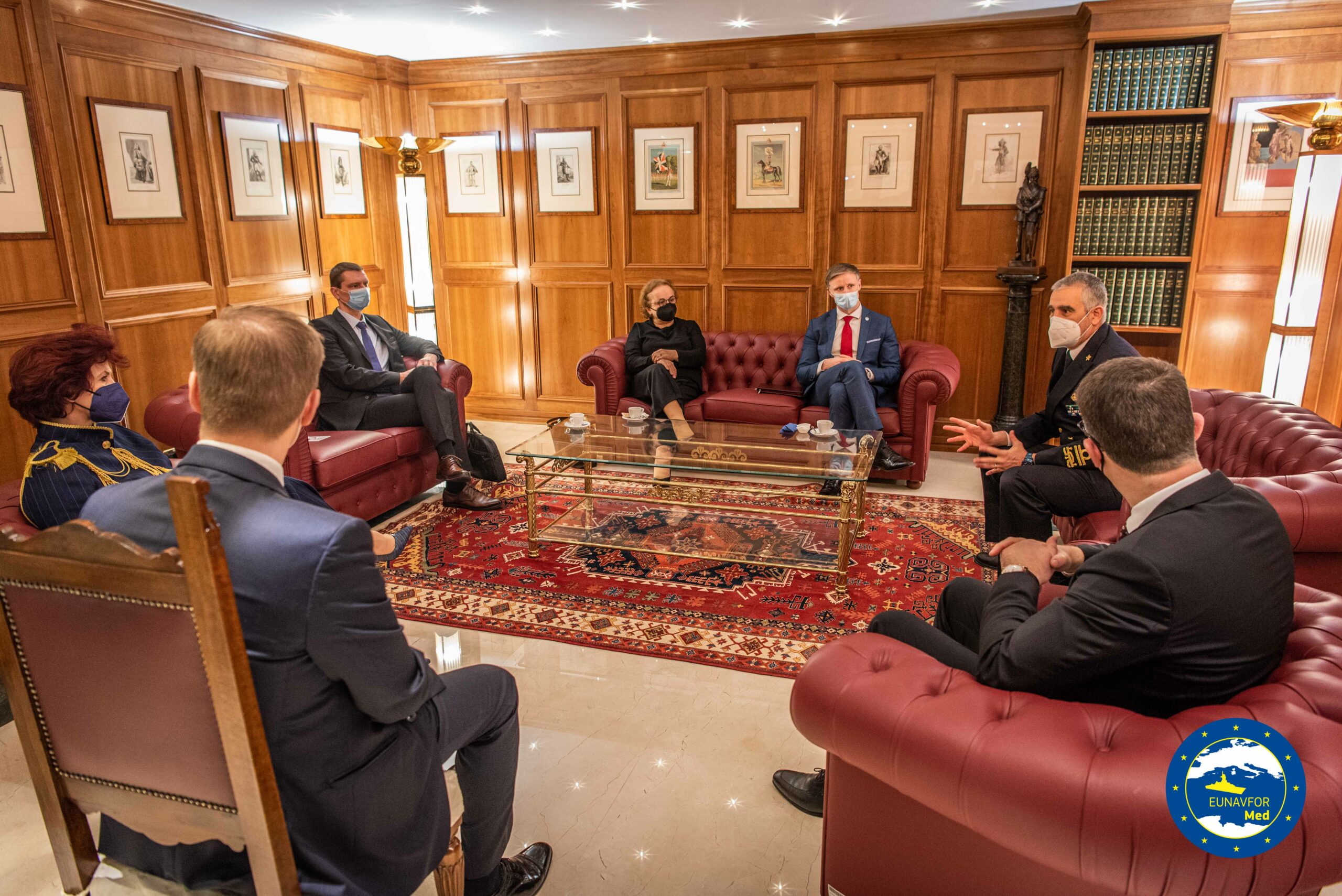 A delegation in representation of Baltic Countries visited, this morning, EUNAVFOR MED Irini Operation Headquarters. 
H.E. Paul TEESALU, Ambassador of the Republic of Estonia to the Italian Republic, Mr Rihards KOLS, Chairman of the Committee on Foreign Affairs of the Republic of Latvia, H.E. Solvita ĀBOLTIŅA,  Ambassador of the Republic of Latvia to the Italian Republic, Mrs Laima Liucija ANDRIKIENĖ, Chairman of the Committee on Foreign Affairs of the Lithuanian Parliament and H.E. Mr Ričardas ŠLEPAVIČIUS, Ambassador of the Republic of Lithuania to the Italian Republic were briefed on ENFM Irini Operation, the results achieved and a glance to future challenges and improvements. The Operation Commander RAdm Stefano Turchetto introduced some key issues concerning the operation that is part of an "integrated European approach involving political, military, economic and humanitarian lines of effort to stabilize the country. Still, we are not the solution to Libyan crisis, but a valuable tool to set conditions for diplomacy. Looking ahead, let me say this: IRINI has achieved a lot, but there is room for improvement."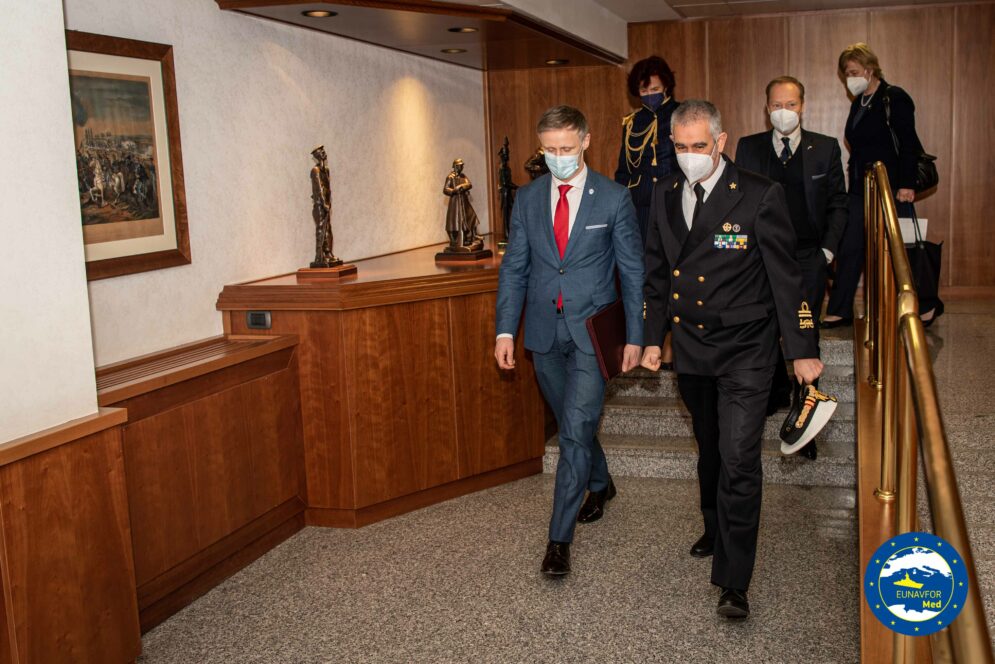 Then he expressed deep gratitude to the delegation for the invaluable support provided highlighting the professionalism and strong commitments proven by Estonian, Latvian and Lithuanian personnel deployed for the operation. The briefing was followed by a tour of the Headquarters including the Joint Operation Centre, IRINI's operational heart, seeing first-hand how the enforcement of the arms embargo on Libya, the prevention of illicit export of petroleum and the disruption of the business model of human smuggling and trafficking are carried out. 
At the end of the visit, Ambassadors and Guests, pleased and impressed by the headquarters effectiveness, brought the Nations' closeness to the Baltic Community of the OHQ. 
This visit reaffirmed the fruitful collaboration and shared values between EUNAVFOR MED Irini and the Baltic States.