03 Aug 2022
Visit of the Chief of the Romanian Naval Forces to IRINI OHQ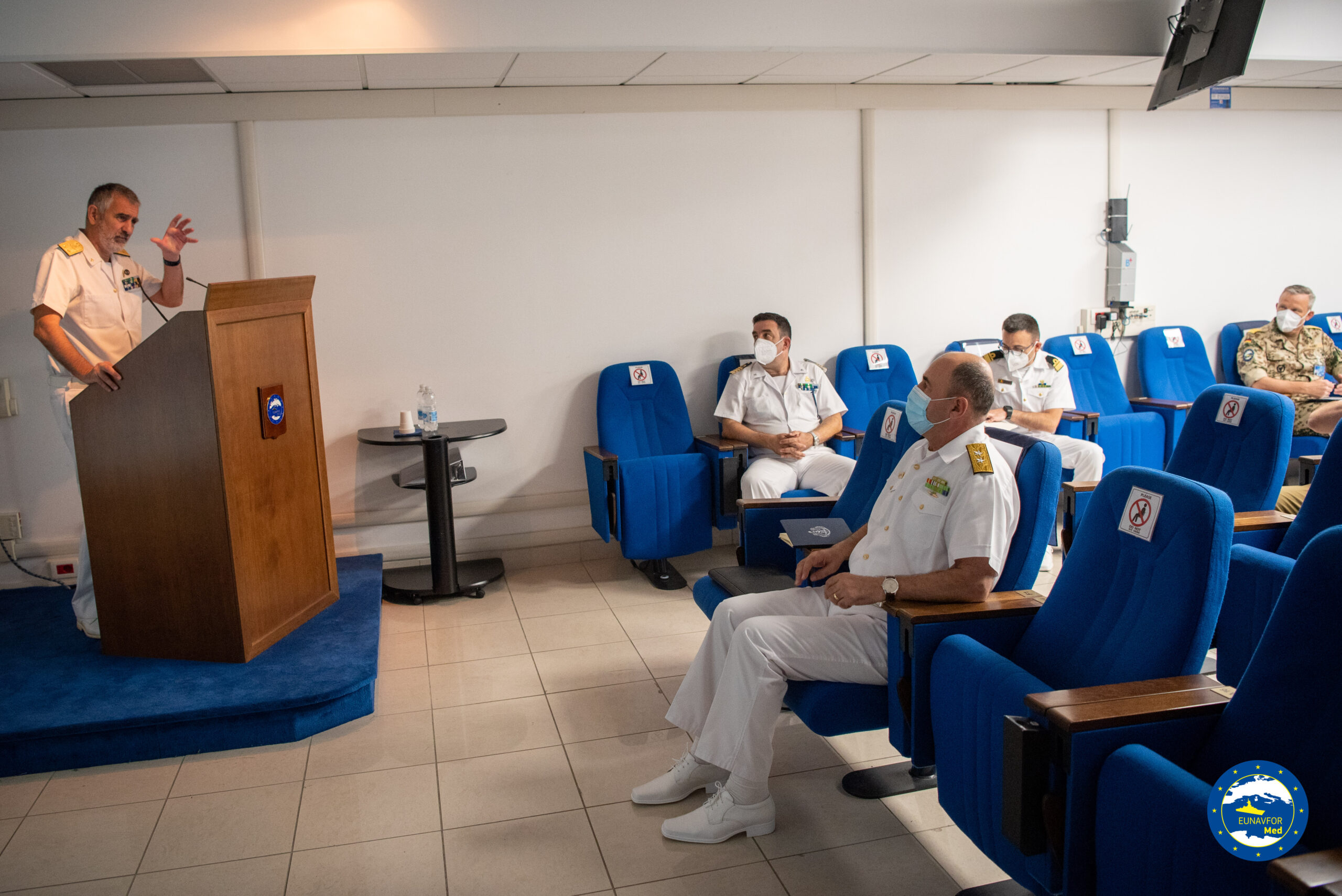 The Chief of the Romanian Naval Forces, Rear Admiral Mihai Panait, visited EUNAVFOR MED Operation IRINI Headquarters (OHQ) in Rome and was briefed by the IRINI Operation Commander, Rear Admiral Stefano Turchetto on the Capabilities, Personnel and Units assigned by the Member States to the Operation.
It was a fruitful exchange of views on the current situation in the Central Mediterranean and the need for a joint effort against existing threats to regional security. Rear Admiral Panait appreciated the briefing and expressed his gratitude for the job done and the professionalism shown by IRINI's Personnel ashore and at sea.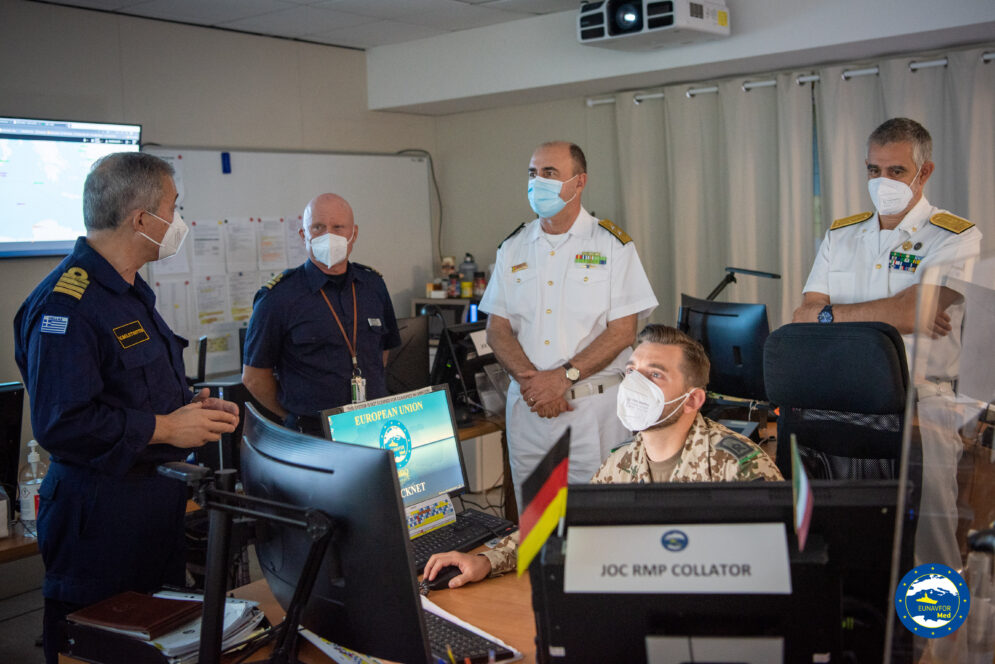 Romania is an active contributor to the Operation and, in spite of the difficult international situation due to the COVID pandemic and the war in the Ukraine, is providing its best capabilities, personnel and assets.  The visit ended in the Joint Operation Centre (JOC), the operational heart of the headquarters, and we thank Admiral Panait for his entry in the Operation IRINI book of honor before leaving the OHQ.