04 Nov 2022
Visit of Swedish Defense University delegation to IRINI OHQ
On 3 November a delegation from the Swedish Defense University (SEDU) visited EUNAVFOR MED IRINI Operation Headquarters (OHQ) in Rome.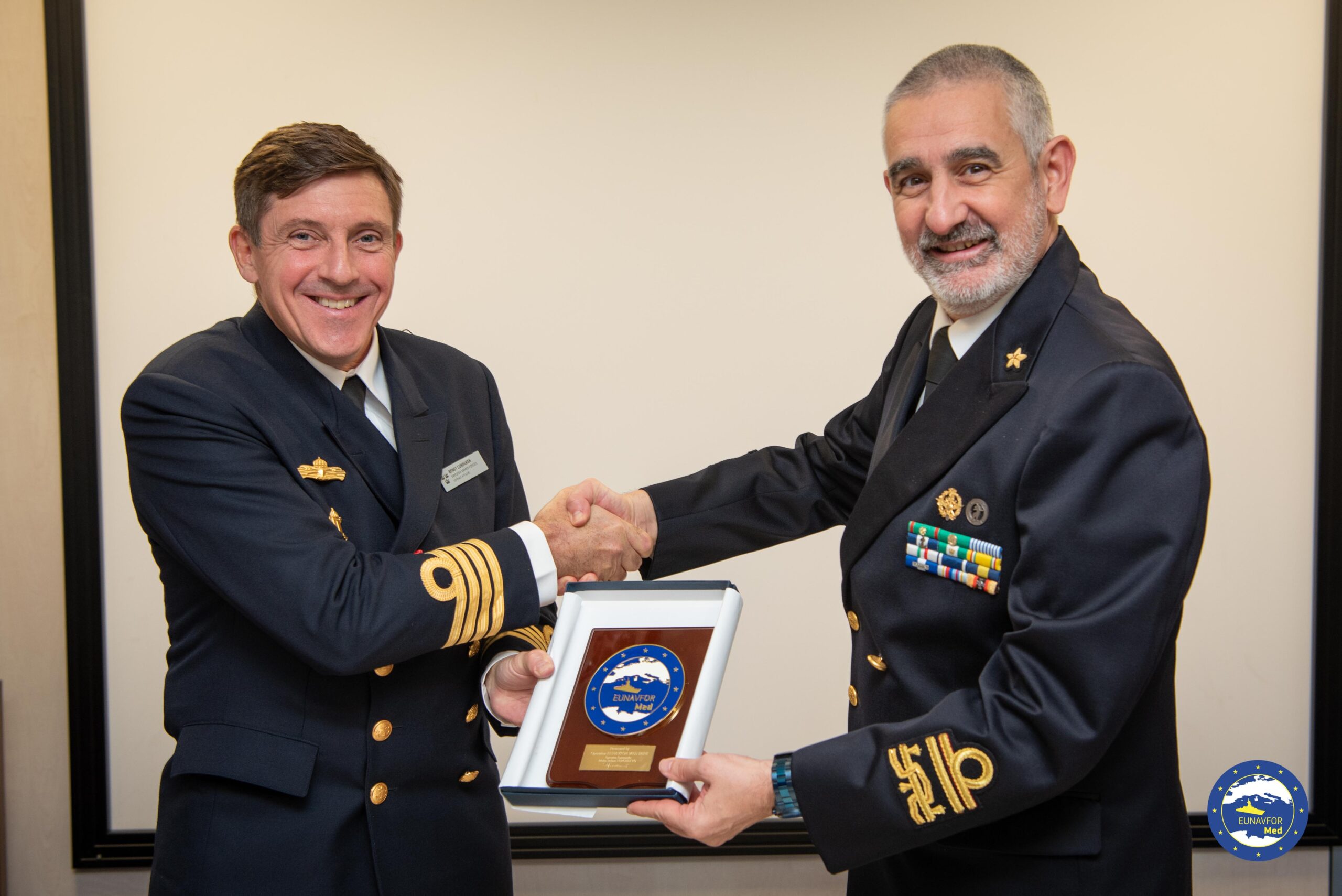 The delegation, headed by Navy Captain Bengt Lundgren, Sweden's Defense Attaché to Italy was welcomed by the Operation Commander, Rear Admiral Stefano Turchetto, and briefed by representatives of the different branches of the command. The visitors, all senior officers, are attending a joint military course in Stockholm on supporting functions, such as Information Operations, Logistics, Intelligence and Strategic Communication, in a two-years Master.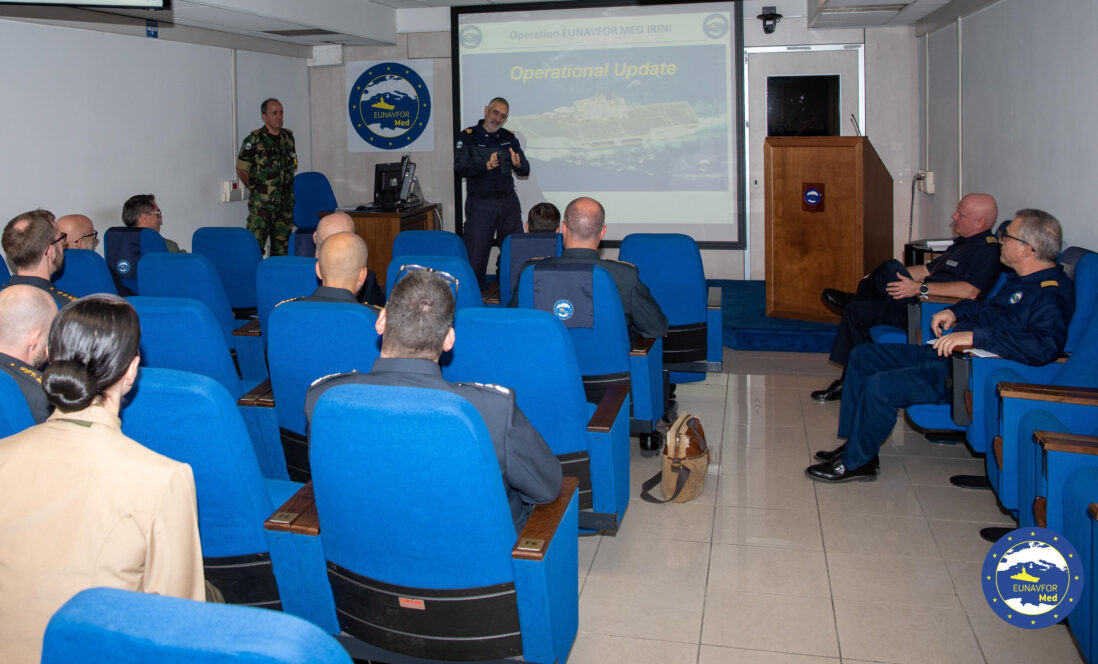 The SEDU course director Lieutenant Colonel Ola Larsson was "very pleased by the reception, impressed by the professionalism at IRINI's OHQ and thankful on behalf of the students that the Operation Commander personally gave his thoughts on the operation". He also stated that the different perspectives between JFC Naples, which they also visited before arriving in Rome, mostly engaged in large scale planning, versus IRINI's OHQ actually running an operation, gave the students great insight and professional growth.