29 Jul 2022
Visit of the Italian Coast Guard Commandant to IRINI OHQ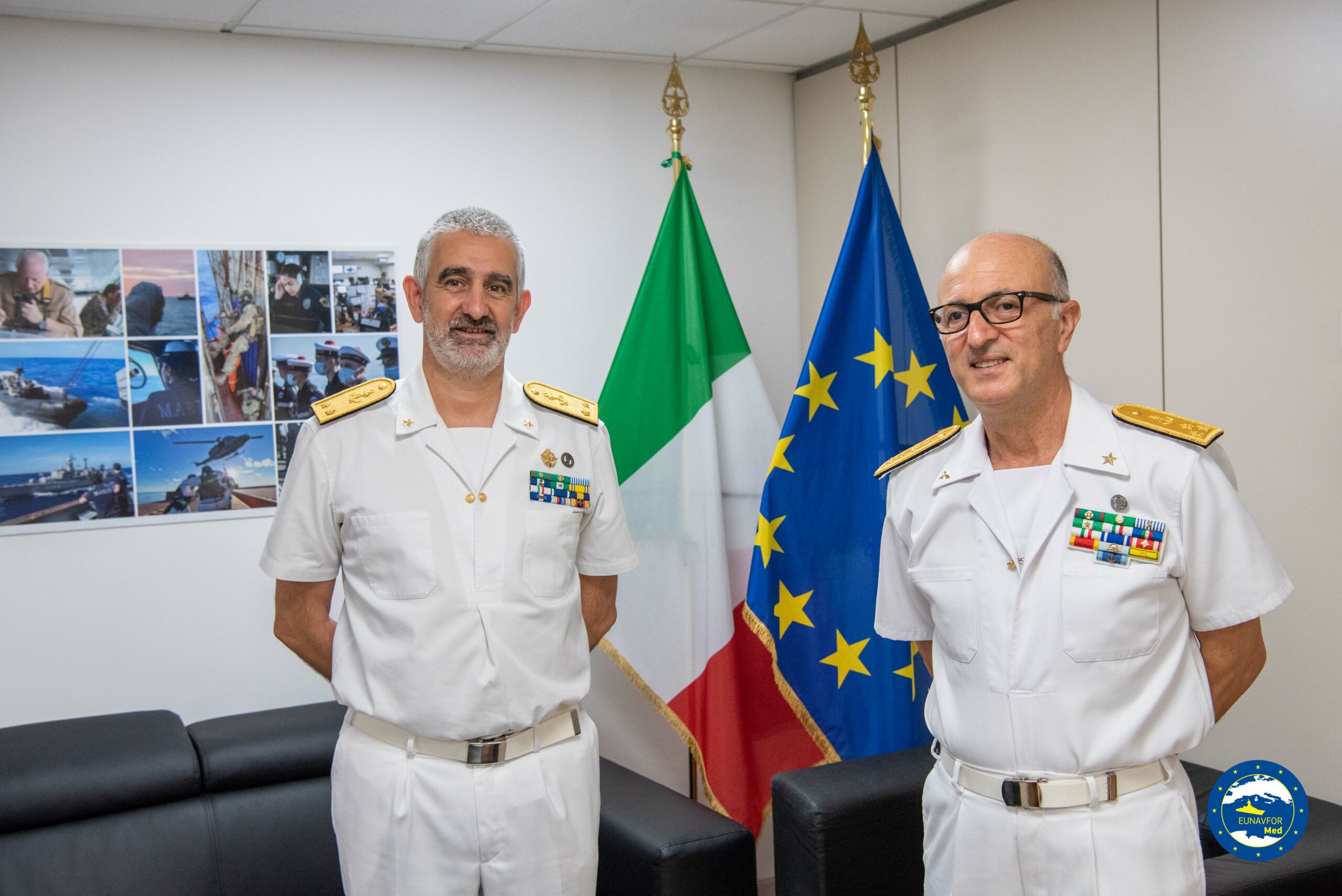 The Commandant of the Italian Coast Guard, Vice Admiral Nicola Carlone, visited EUNAVFOR MED IRINI Operation Headquarters (OHQ) in Rome.
He was briefed by the IRINI Operation Commander, Rear Admiral Stefano Turchetto, on the Capabilities, Personnel and Units assigned by the European Member States to the Operation, its state of play and its future. It was a fruitful exchange of views on the current situation in the Central Mediterranean and the existing collaboration between the two institutions sharing a large part of respective areas of operation.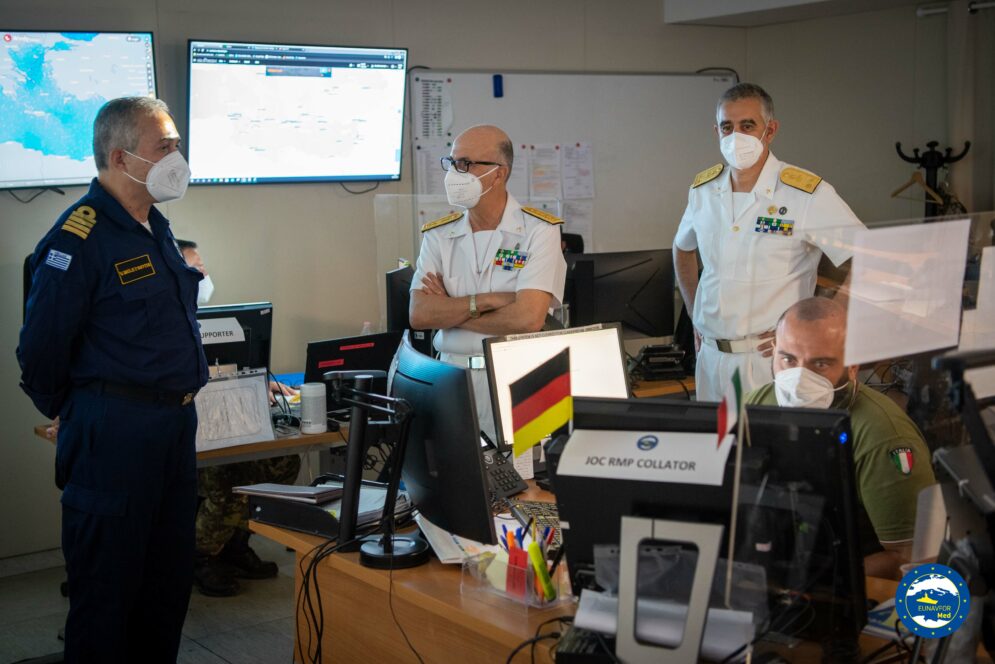 The Italian Coast Guard assigned a Liaison Officer to the IRINI Head Quarters, assuring a reliable and prompt point of contact in case of interactions between Coast Guard Patrol Boats and ENFM operating at sea. Admiral Carlone expressed his gratitude for the support and appreciation for the professionalism of IRINI's Crews. The visit Continued in the Joint Operation Centre (JOC), the operational heart of the headquarters and finally we thank VADM Carlone for his entry in Operation Irini book of honor.