15 Jul 2022
Visit of the Director of the Italian International Police Cooperation Service to IRINI OHQ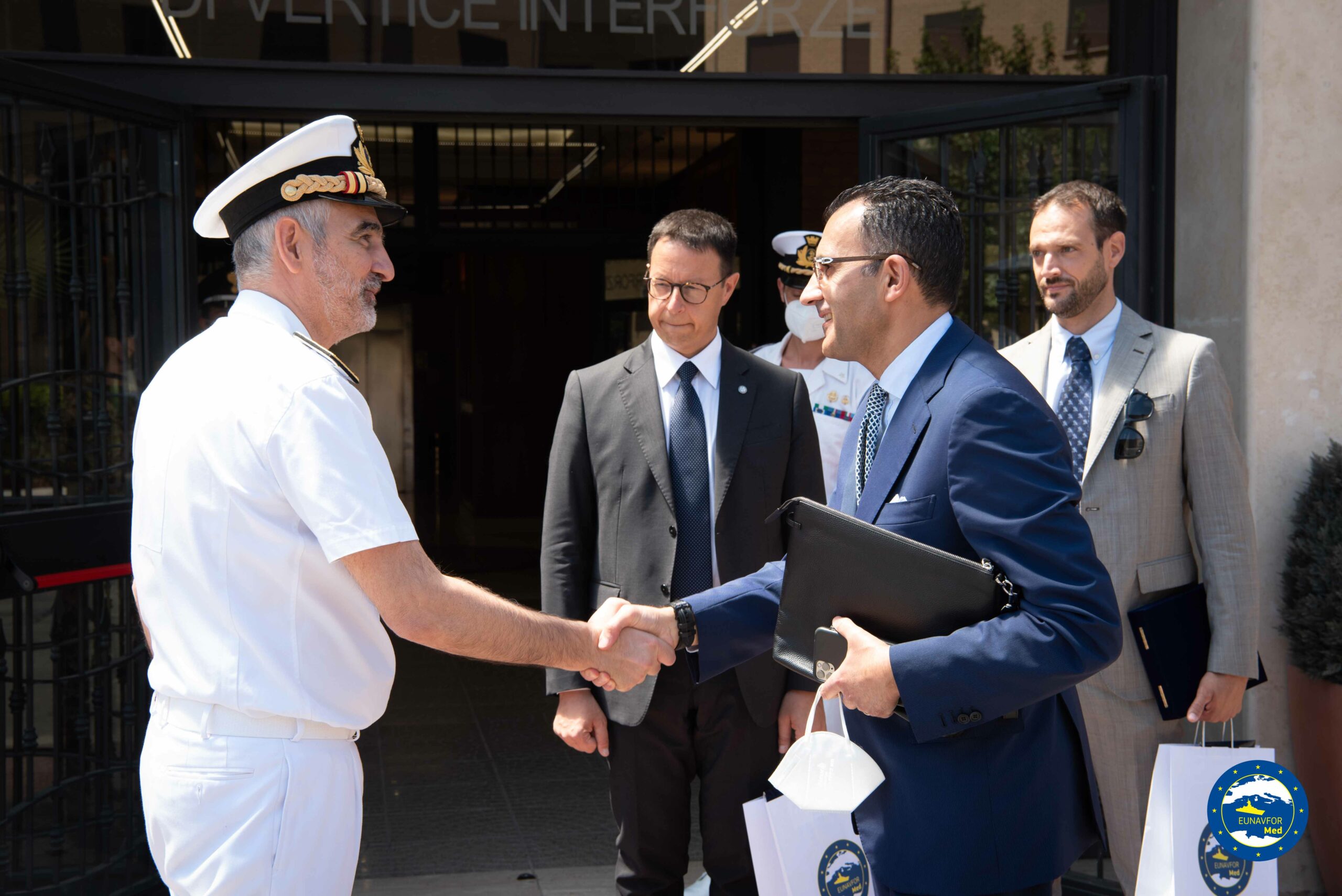 The Director of the Italian International Police Cooperation Service, Carabinieri Armed Forces Brigadier General Fabio Cairo, visited EUNAVFOR MED IRINI Operation Headquarters (OHQ) in Rome.
The distinguished Guest was briefed by the Operation Commander, Rear Admiral Stefano Turchetto, on the Capabilities, Personnel and Units, assigned by the European Member States to the Operation. They also had a fruitful exchange of views on the current situation in the Central Mediterranean and the commonality of their Institutional tasks in reference to international crime.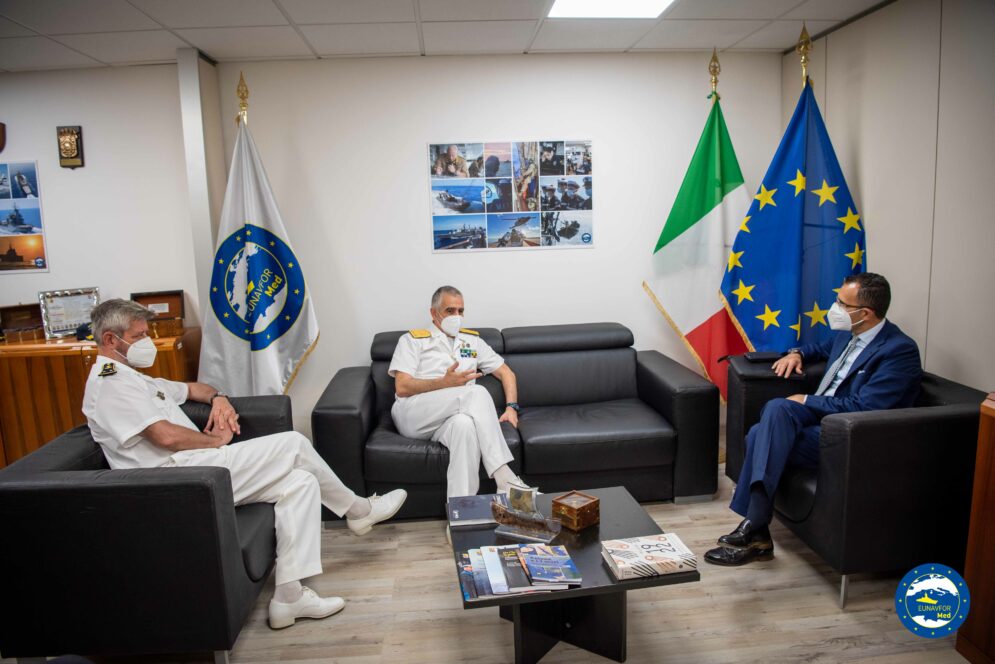 The General was particularly interested in the law enforcement aspects related to the Operation and the role played by the Crime Information Cell (CIC), where are employed most of the Carabinieri by the OHQ.
The visit finished in the Joint Operation Centre (JOC), the operational heart of the headquarters. General Cairo and the Operation Commander stressed their intention to strengthen and expand the existing cooperation.