07 Dec 2022
Vice Admiral Frank LENSKI, Deputy Chief of German Naval Forces, visited IRINI OHQ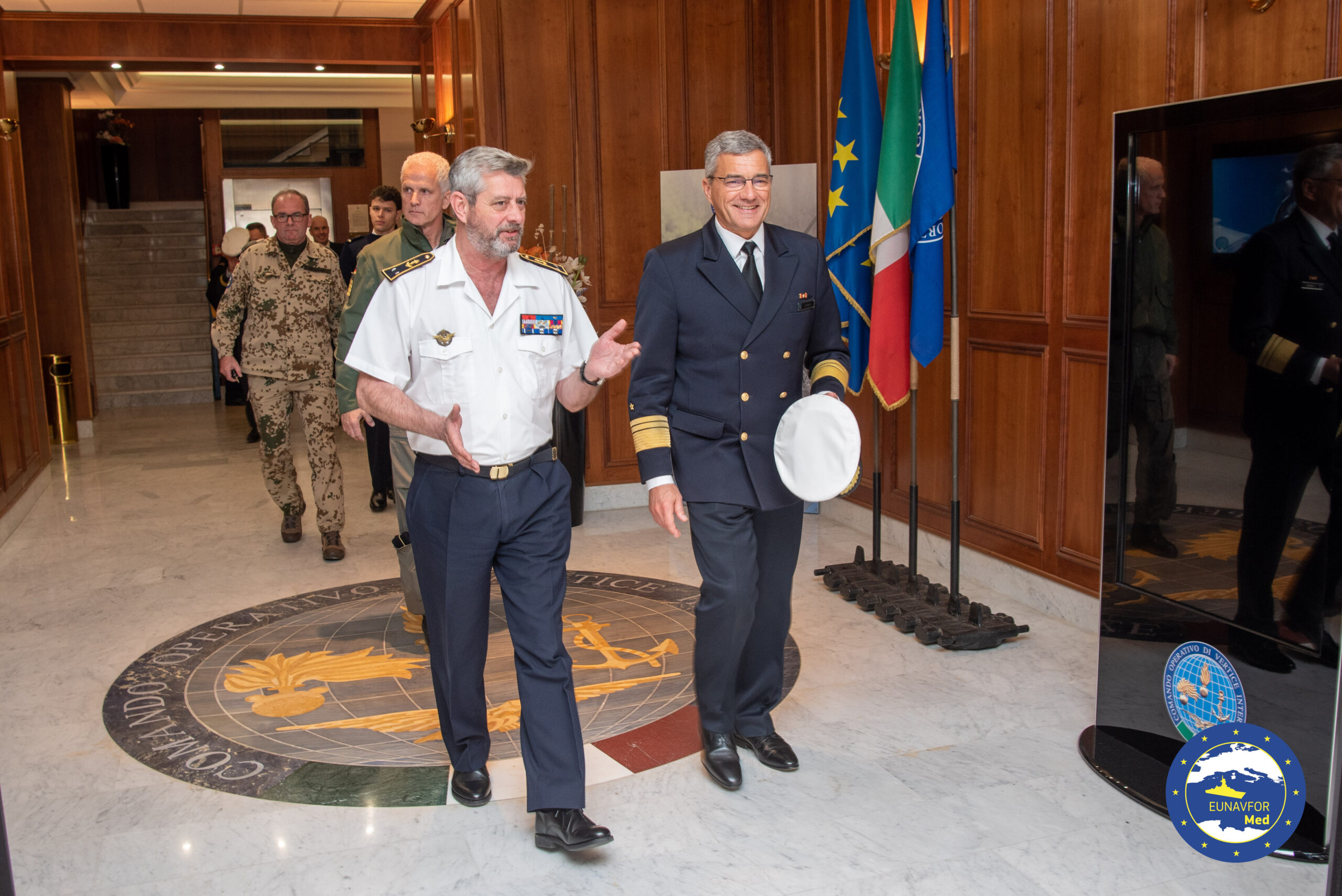 The Commander of the German Fleet and Support Forces and Deputy Chief of German Naval Forces, Vice Admiral Frank Lenski, visited EUNAVFOR MED IRINI Operation Headquarters (OHQ) in Rome.
Received by the Deputy Commander of IRINI, Rear Admiral Jean de Muizon, he was briefed on the IRINI's state of play and the future challenges.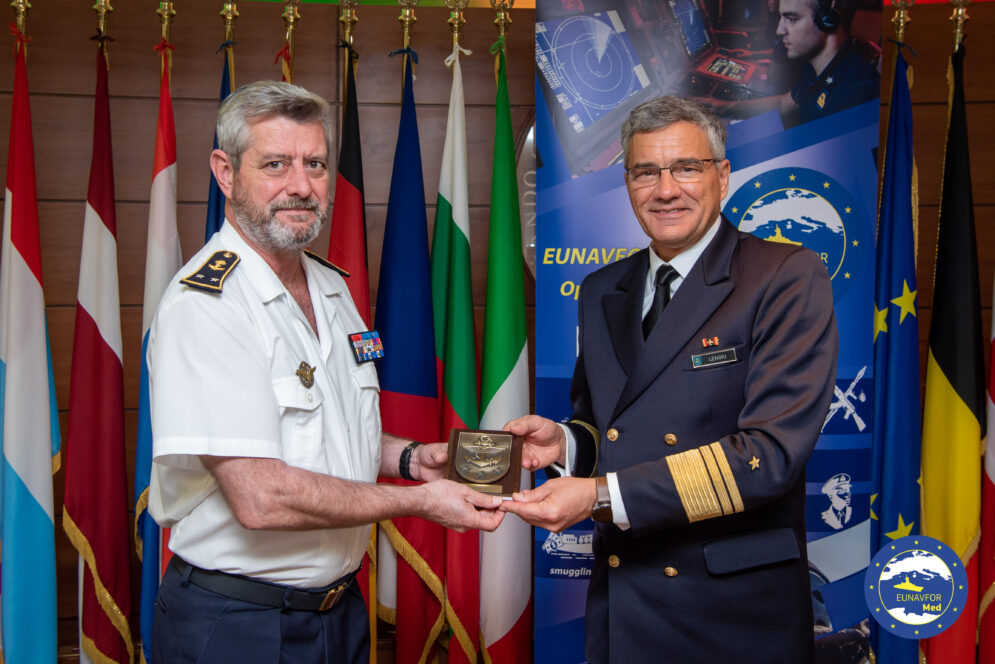 Vice Admiral Lenski met the German personnel deployed in IRINI Headquarters and thanked them for their service at the OHQ in Rome. The visit reaffirmed the German commitment to the operation currently counting on 23 EU member states supporting IRINI with personnel, aircrafts and naval units.