19 Jan 2023
The Minister of Defence and the Ambassador in Rome of the Republic of Cyprus visited EUNAVFOR MED Operation IRINI OHQ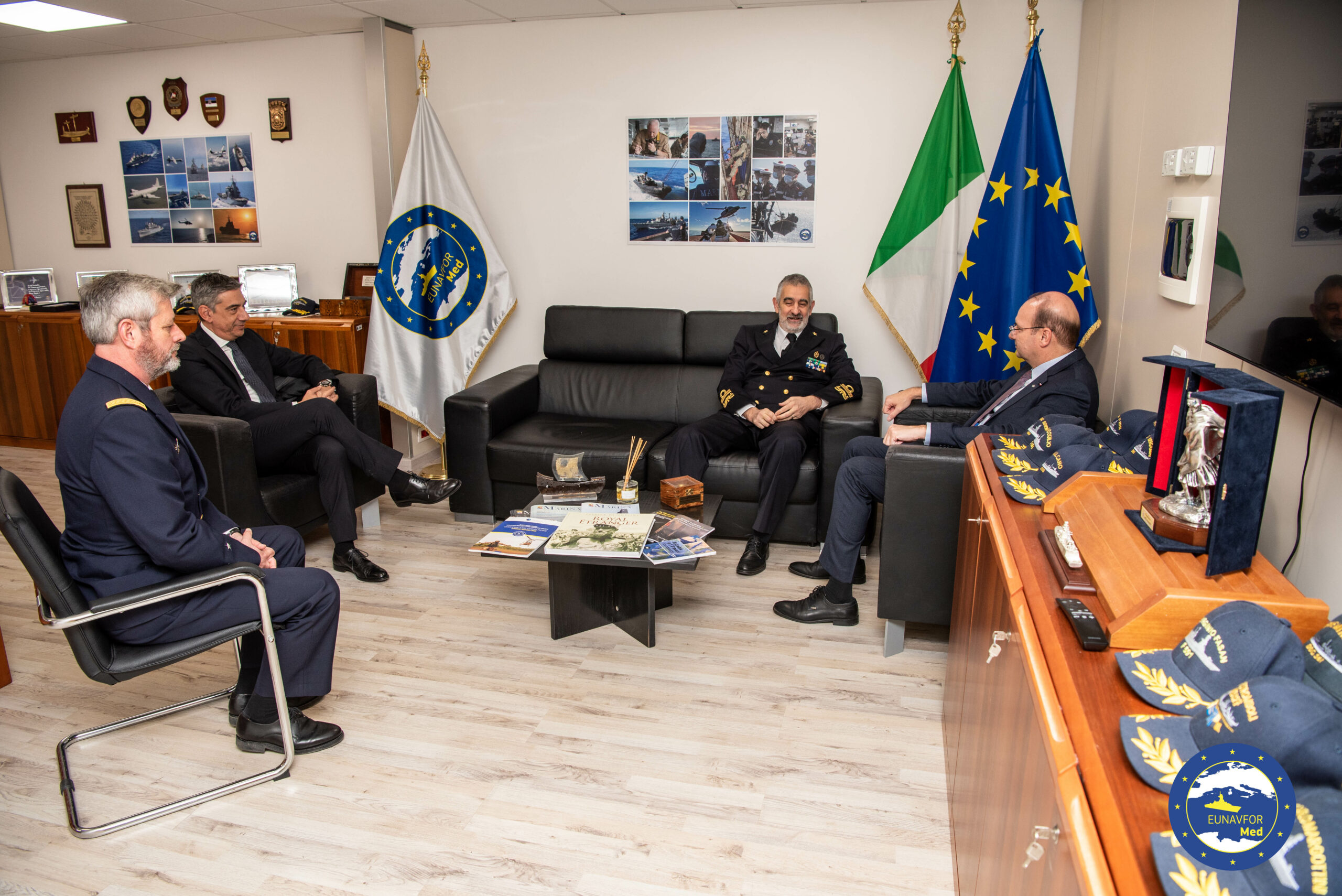 The Minister of Defense, Mr Charalambos Petrides, and H.E. Yiorgos Christofides, the Ambassador in Rome of the Republic of Cyprus, visited EUNAVFOR MED IRINI Operation Headquarters (OHQ).
The visit reaffirms the commitment of Cyprus to the Operation currently counting on 23 EU Member States supporting IRINI with personnel, aircrafts and naval units. Minister Petrides and H.E. Christofides shared their views with the Operation Commander, Rear Admiral Stefano Turchetto, on the challenges and opportunities for the EU in the Central Mediterranean area. The two Authorities have been briefed on the commitment of Operation IRINI men and women in supporting the implementation of the UN arms embargo on Libya along with the other tasks of the operation.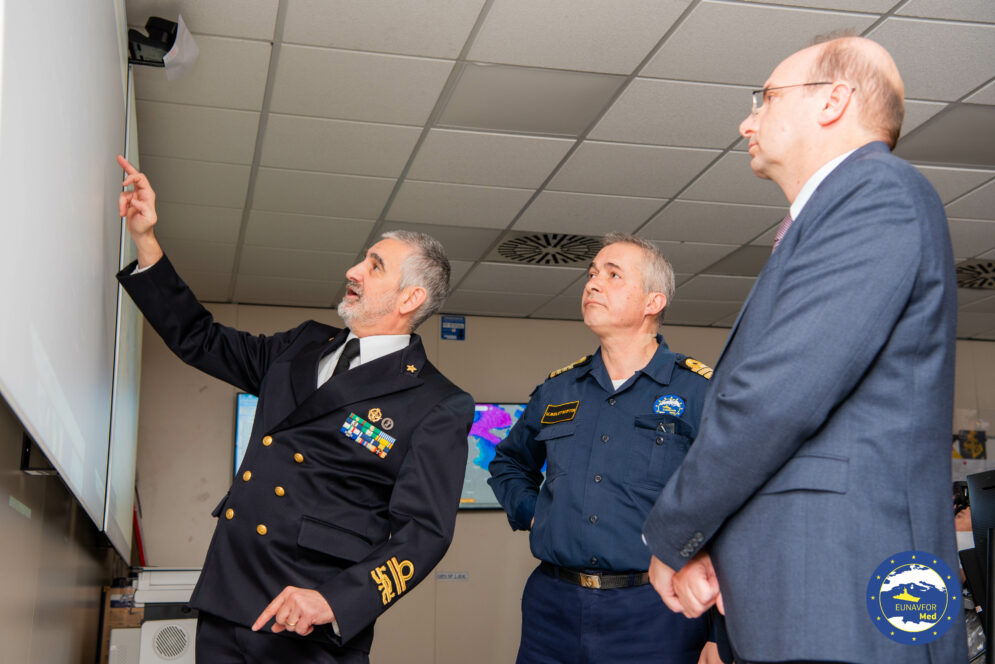 The importance of this Security Operation for the stability and peace in the Mediterranean area was emphasized by the Minister and the Operation Commander in their speeches. The visit ended in the Joint Operation Centre (JOC), the operational heart of the headquarters, from where the activities are planned and controlled.