30 Sep 2021
The Rear Admiral Harju Jori, Commander of the Finnish Navy, visited Irini's Headquarters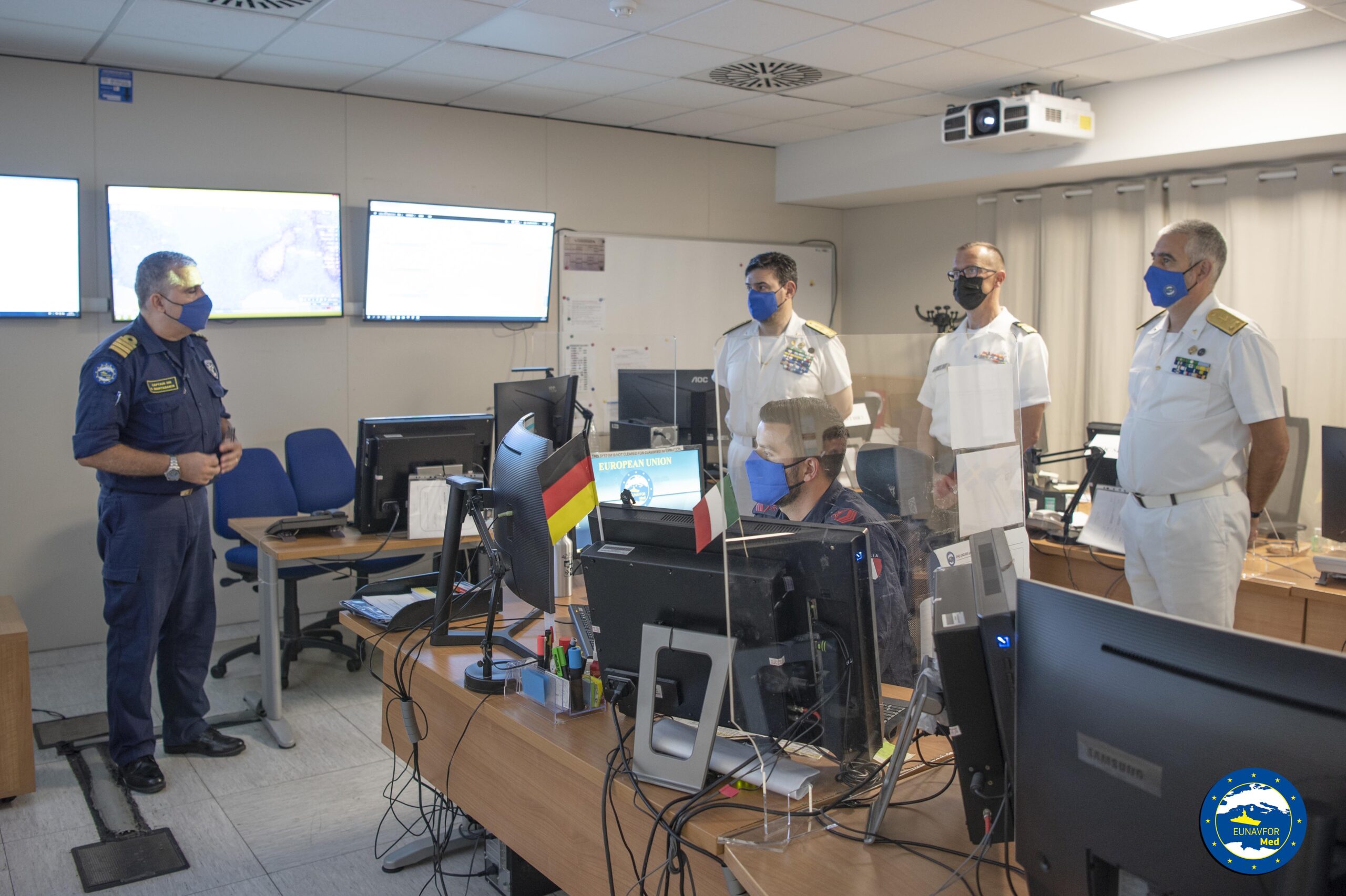 The Rear Admiral Harju Jori, Commander of the Finnish Navy, visited Operation Irini's Headquarters (OHQ) in Rome. Admiral Harju Jori was welcomed by the OpCommander, Rear Admiral Fabio Agostini, Rear Admiral Stefano Turchetto, some Irini staff representatives and the Finnish personnel serving at the OHQ.
After providing a briefing on the state of play of the Operation and the results achieved by the mission at this crucial moment for Libya and for the entire central Mediterranean region, the OpCommander thanked Rear Admiral Harju for the continuous support provided by Finland to IRINI, namely with personnel deployed at the Operation and Force Headquarters.
At the end of the visit, Rear Admiral Harju Jori thanked the Irini's OpCommander for his commitment, reiterating the full support of his Country, and meet for a private greeting with the Finnish personnel.