15 Jun 2023
Operation IRINI led the 7th Focused Operation in Mediterranean Sea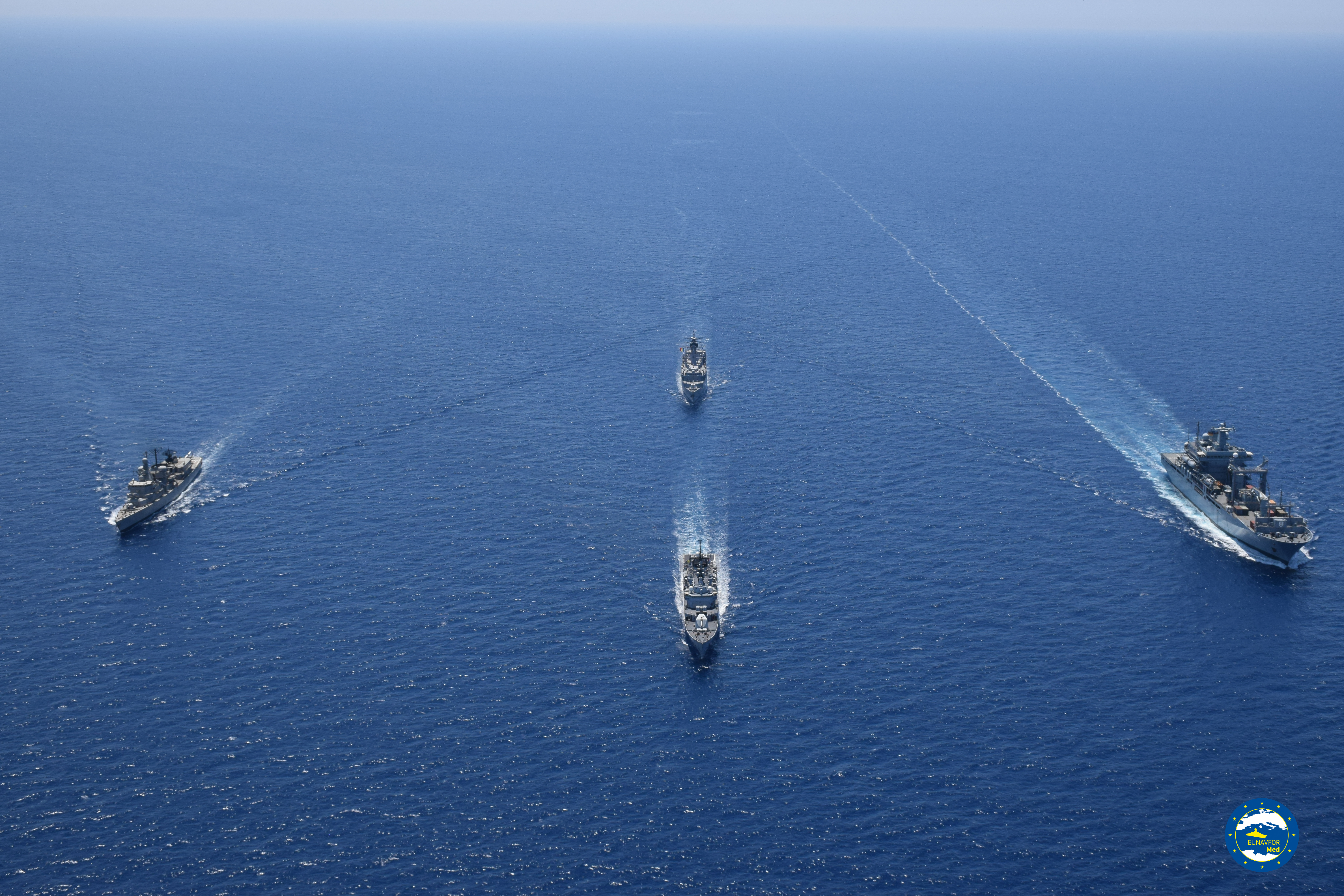 From June 8th to 10th the Operation IRINI Task Force 464, under the command of the Italian Navy Rear Admiral Valentino Rinaldi, conducted the 7th IRINI Focused Operation (FOCOPS). The Italian Flagship ITS LIBECCIO, the Greek HS NIKIFOROS FOKAS, ROS REGELE FERDINAND from Romanian Navy and German FGS BONN and respective organic helicopters supported by air assets from Luxemburg, Poland and Greece conducted an advanced coordinated operational Interdiction activity in the Central Mediterranean, off the coasts of Libya.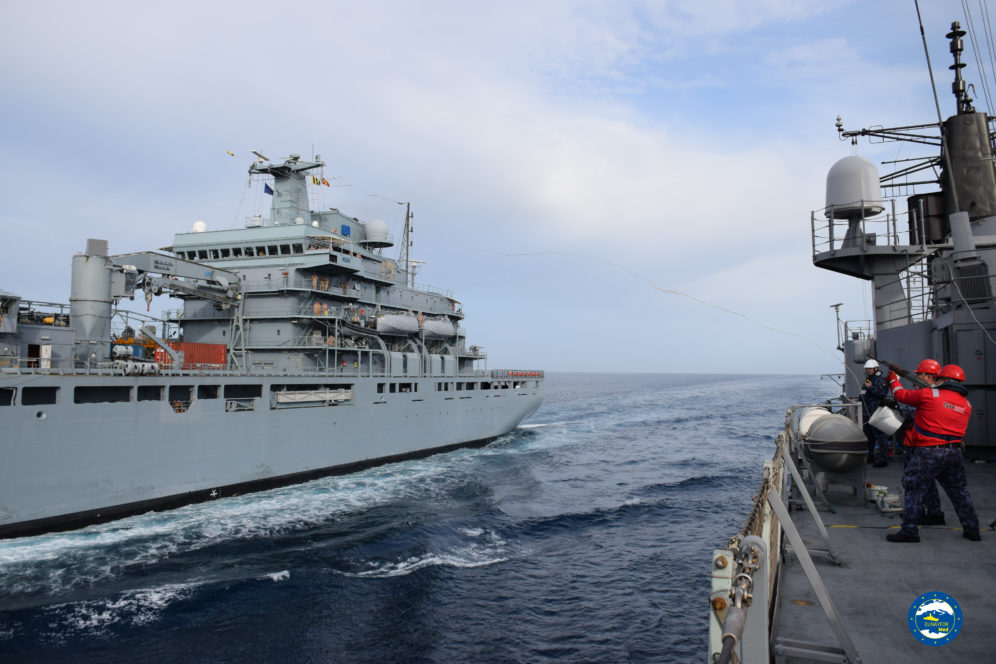 The goal of the 7th FOCOP was to concentrate all the assets available and patrol the main sea routes directed to Tripolitania and Cyrenaica, maximizing the IRINI's presence, the situational awareness and the interdiction of the area confirming at the same time to the Seafarers' community of the IRINI steadfast commitment to provide a safe and secure environment at sea.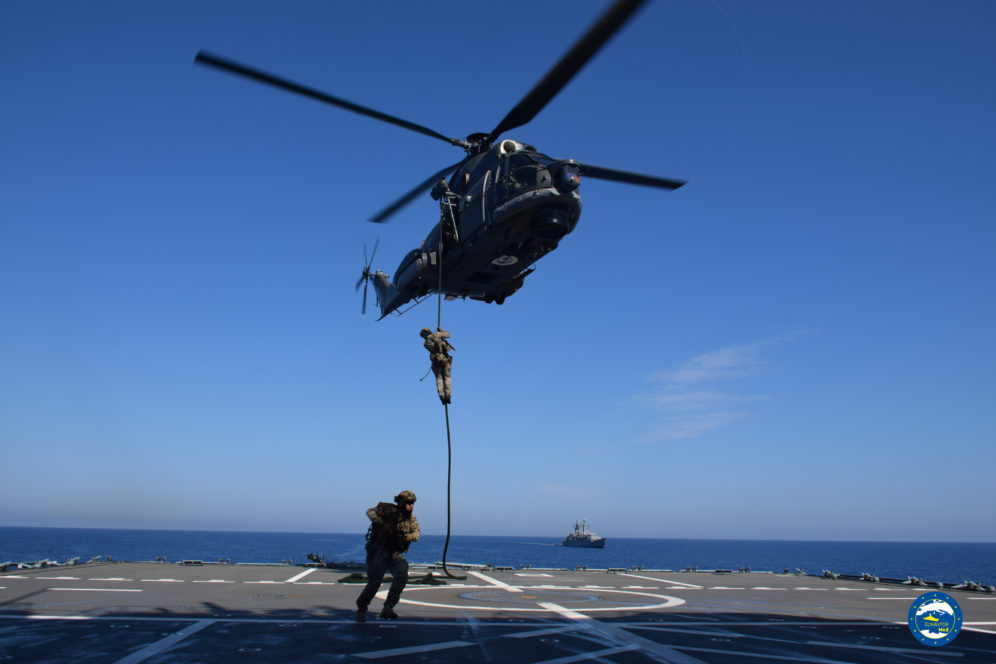 During the FOCOP there were multiple interactions with merchant vessels sailing inbound and outbound the Libyan waters with a deterrence effect on potential violations of the UN arms embargo imposed to Libya. More than 80 merchant vessels in little more than two days were intercepted, identified and cleared in their transit through the Area of Operations.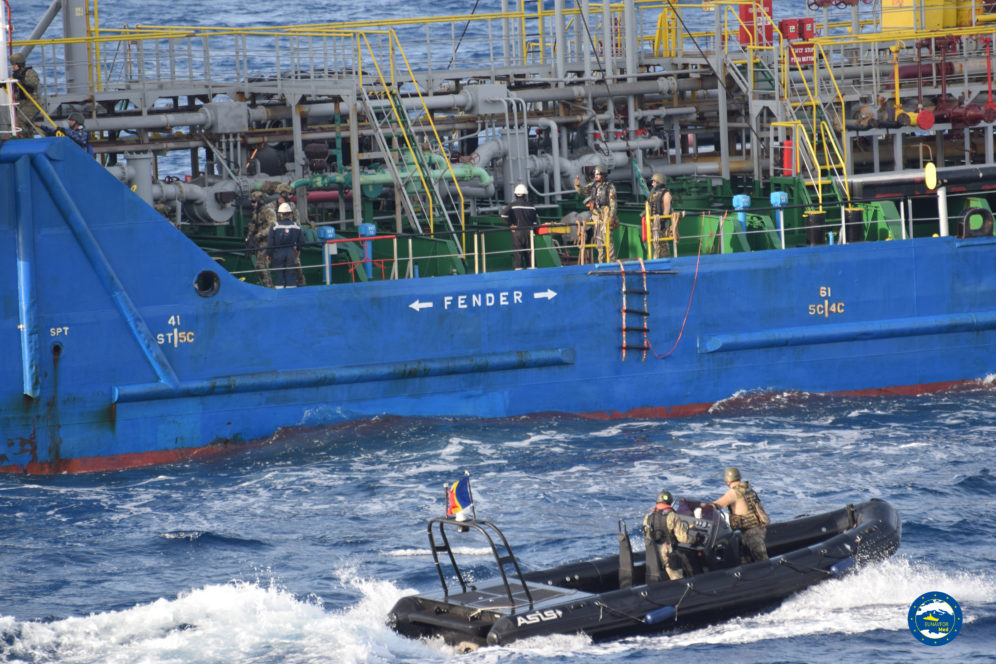 On the 10th of June 2023 the Force Commander took the opportunity to train the 4 naval Units of the Task Force in a Combined Joint Training Event confirming the high existing interoperability level between them and refining the procedures and best practices within the Force.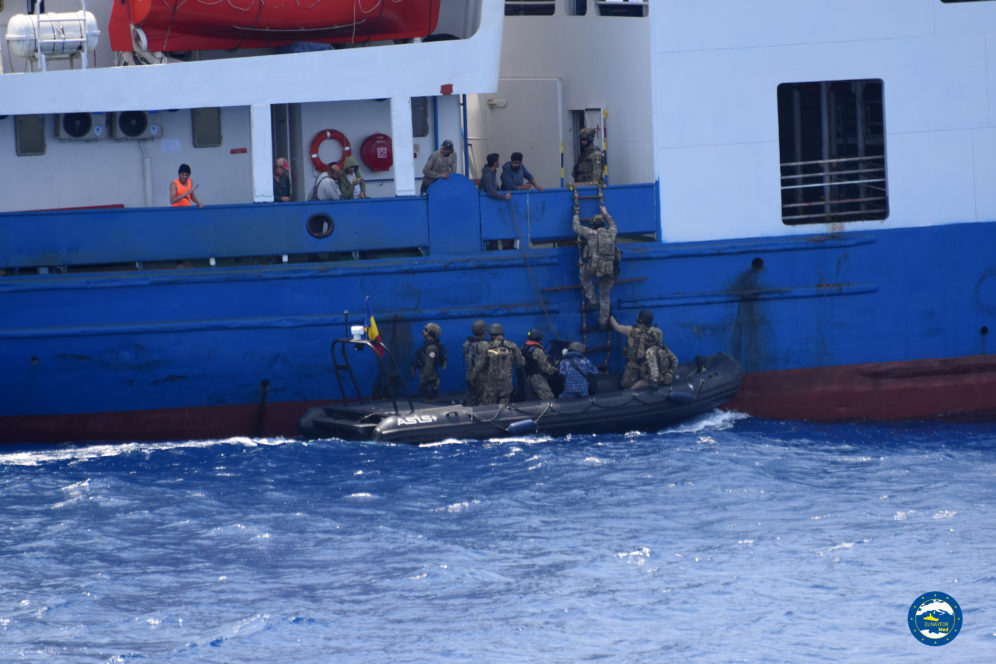 Operation IRINI supports in accordance with UN Security Council Resolutions the implementation of the UN Arms Embargo on Libya to create the conditions for a stabilization of the country.