13 Aug 2021
Operation EUNAVFOR MED IRINI: new flagship from the Italian Navy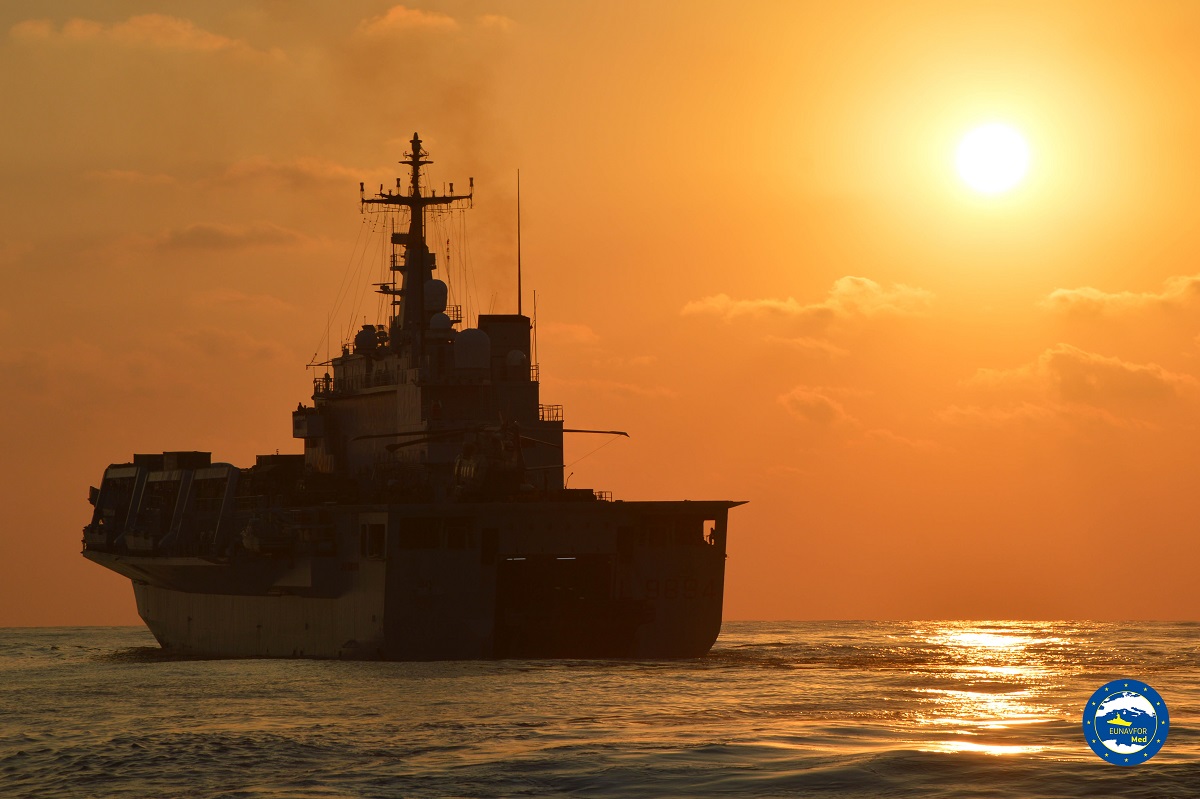 Brindisi (Italy) – August 13, 2021
Italian Navy warship San Giorgio has just ended her operational tour as Flagship of Operation EUNAVFOR MED IRINI and has returned to the homeport of Brindisi after more than four months of intense activity at sea. She has consistently contributed effectively to the Maritime Interdiction Operations in compliance with relevant United Nations Security Council resolutions, but has also represented the headquarters of the Force Commander's Staff composed by personnel from nine EU Member States. The FHQ staff will continue to support the Force Commander, Stefano Frumento, in the direction of all the naval and aerial assets deployed within the area of operation, from ITS San Giusto, the new Flagship of Irini.
The new Flagship is an LPD (Landing Platform dock) equipped with an integrated command, control and communications system, including satellite communications and computer networks for distributing information on board, making it suitable as a command centre for naval operations conducted by joint and combined staffs . ITS San Giusto also embarks an EH 101 helicopter and a boarding team of the San Marco Brigade of Italian Navy, specialised in carrying out inspections on board merchant ships even in the event of a non-cooperative posture.
"I wish to express my appreciation for your efforts in the 134 days you spent in Operation ENFM IRINI. The professionalism you exhibited in investigating 237 merchant vessels, conducting 20 friendly approaches and one boarding, was a tangible support to the Operation's tasks." With these words Rear Admiral Fabio Agostini, EUNAVFORMED Operation Commander, greeted ITS San Giorgio crew in a message to the ship's CO. "Your consistent high standards of performance and cooperative attitude are a credit to the Italian Navy and demonstrate your Nation's commitment to the EU CSDP Operations", he concluded.
Bravo Zulu, Arremba San Giorgio!
Welcome San Giusto!