17 Jul 2023
Lieutenant General Seán CLANCY, Chief of Staff of the Irish Defence Forces, visited EUNAVFOR MED IRINI OHQ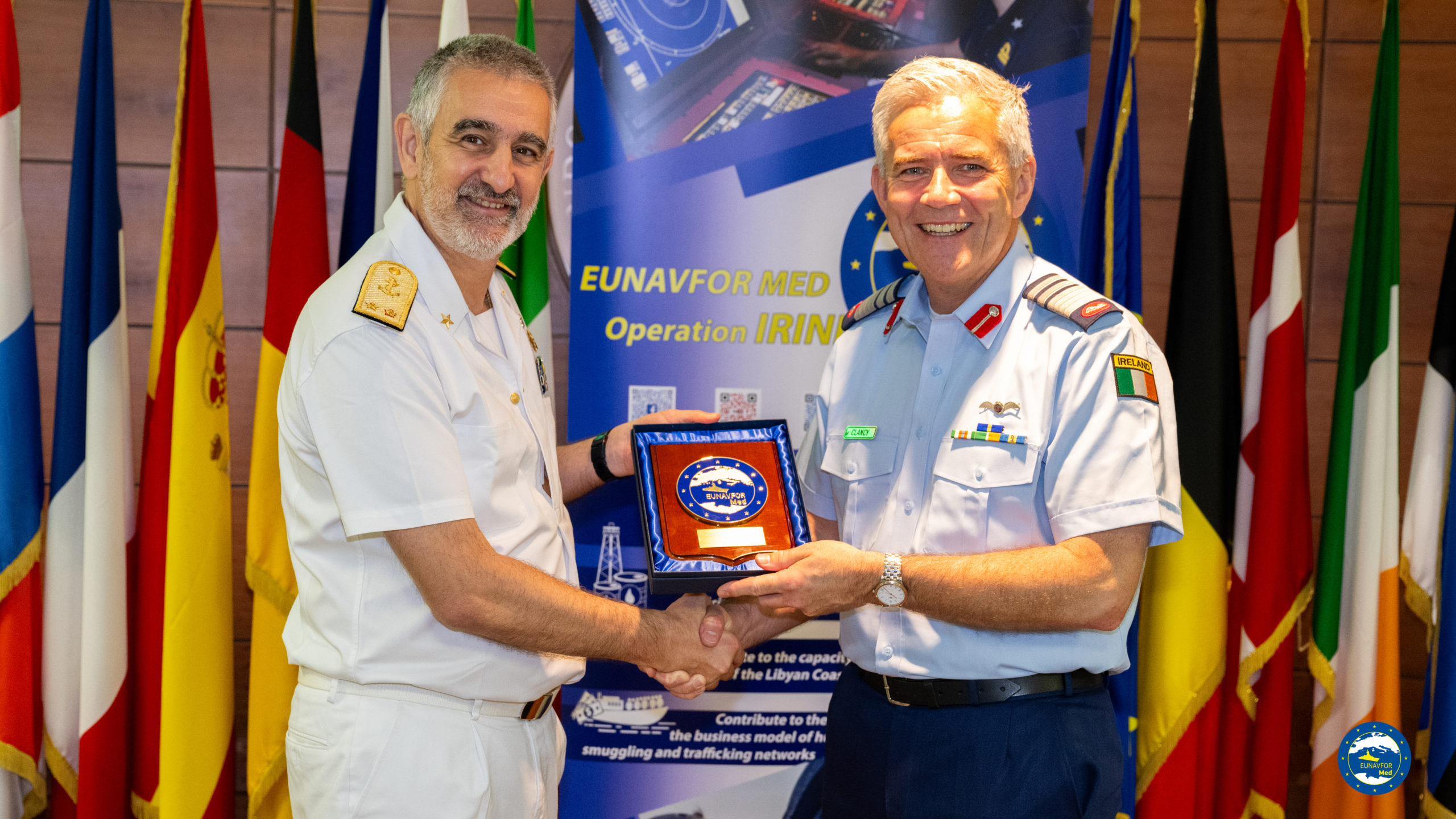 Today, the Chief of Staff of the Irish Defence Forces, Lieutenant General Seán CLANCY, visited the EUNAVFOR MED IRINI Operation Headquarters (OHQ) in Rome.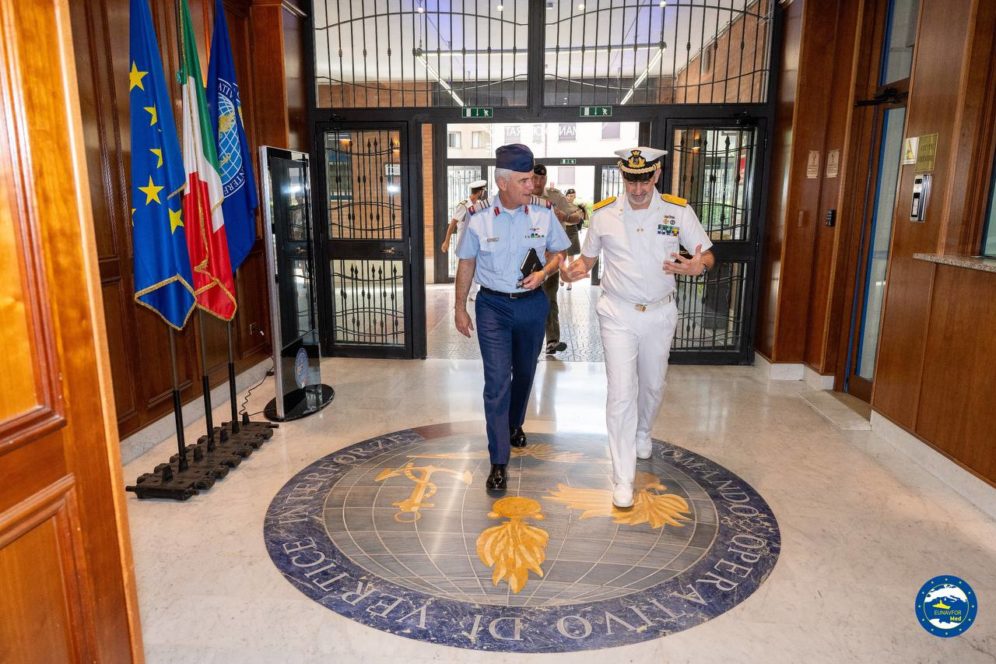 The Operation Commander, Rear Admiral Stefano Turchetto, welcomed General CLANCY and the Irish Delegation, updating them on the Operation state of play and its achievements.
The OPCDR expressed his gratitude to IRELAND for the support provided in terms of personnel and naval assets. Currently one Irish ship, L.É. William Butler Yeats, is operating in Central Mediterranean sea under EU flag.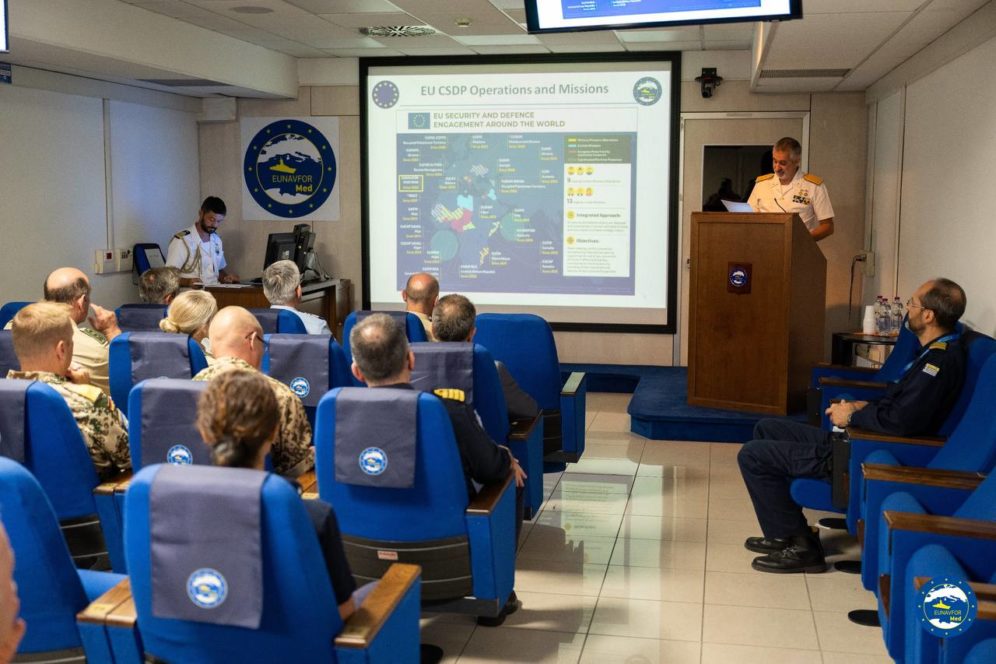 General CLANCY took the opportunity to meet the Irish personnel deployed at the OHQ thanking them for their outstanding contribution to the Operation.
The tour ended with a visit to the Joint Operation Center (JOC), the operational heart of the headquarters, where the activities are conducted and supervised.