19 May 2021
Italian Flagship San Giorgio boarded the Togo-flagged merchant vessel Cileen M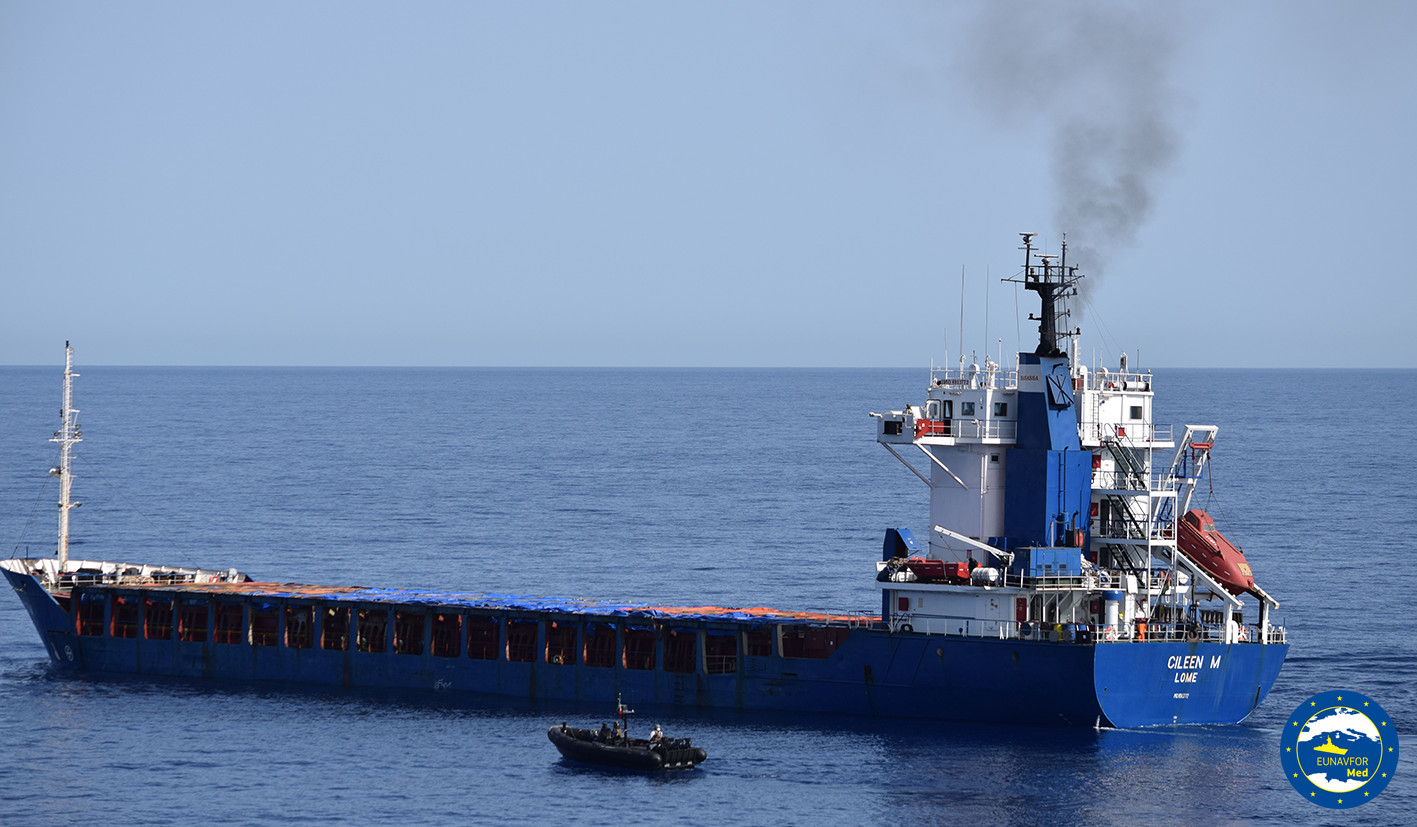 Operation Irini's Italian flagship San Giorgio boarded and inspected the Togo-flagged merchant vessel Cileen M, which was heading to Benghazi. The crew and the Master were cooperative. Nothing suspicious was found and the vessel was cleared to continue her trip.
Operation IRINI's main task is to implement arms embargo on Libya by sea, air or land. In almost 14 months of activity IRINI has investigated more than 3,200 ships and it has monitored 235 suspect flights; it has conducted 13 inspections and 122 consensual visits onboard merchant vessels (called Friendly Approaches). It has seized one illegal cargo, after the first-ever EU diversion operation, preventing illegal export of fuel for military purposes. The Operation monitors 16 Libyan ports and oil facilities, 25 airports, and landing strips.
Operation IRINI has shared 23 classified reports with the UN Panel of Experts on Libya covering violations or possible violations of the arms embargo related to both sides of the conflict in Libya.