18 Mar 2022
IRINI Operation completed its 22nd Boarding on a merchant vessel approaching the Libyan coast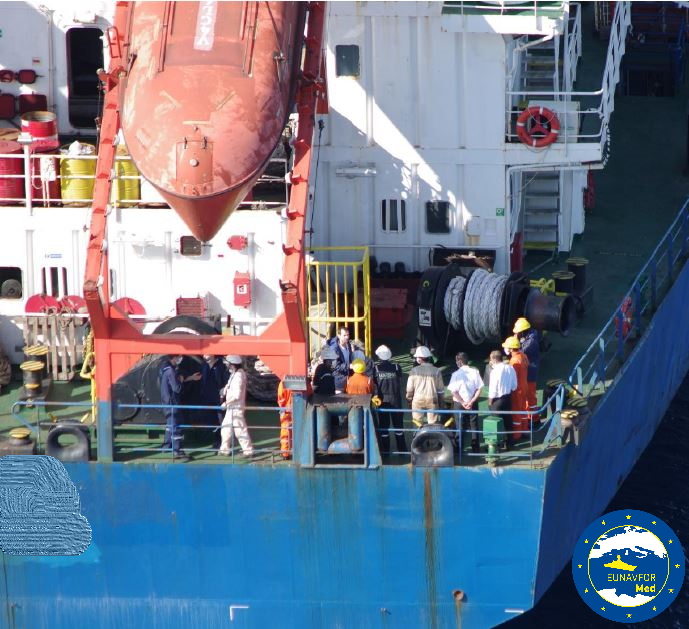 On the 16th of March the EUropean NAVal FORces in MEDiterranean EUNAVFORMED assigned to IRINI Operation completed their 22nd inspection, or Boarding, on a merchant vessel approaching the Libyan coast. 
The bad weather conditions that characterized the CENTMED in the last days offered a limited window of few hours of relatively calm sea state. RADM Magkos the Force Commander of the Operation embarked on the Greek Frigate and Flag Ship HS Elli, embraced this opportunity and tasked his units to intercept and inspect a suspect Container Ship inbound to Libya. 
The Italian Patrolling Vessel ITS BORSINI the closest unit, was scrambled and able to reach the ship in the evening of last Tuesday and perform a first aerial recognition using its helicopter.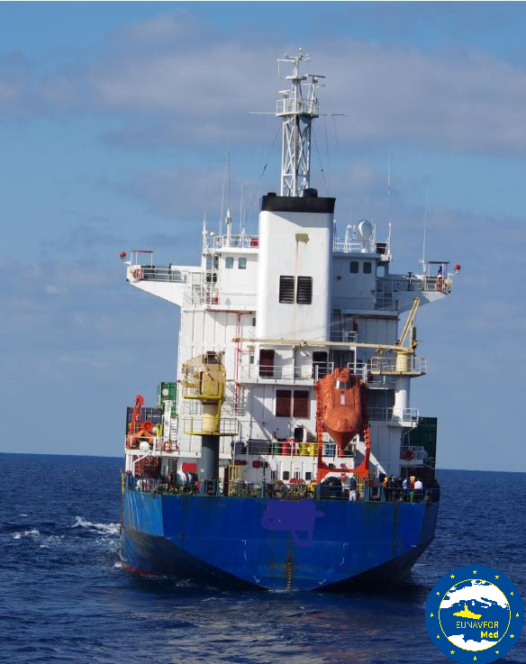 The day after at dawn, a Team of more than 20, boarded the Merchant Vessel, verified the Legal Documentation provided by the ship's master and inspected the cargo in execution of the UN Embargo Resolution that prohibit any shipment of military material to Libya. The entire operation took several hours being the Vessel a large Container Ship. No Arms or Military related material was found, and the team was recovered, the Operation goes on. 
 Thanks to the cooperative ship master but all credits go to Radm MAGKOS and Commander FALICA, ITS BORSINI Commanding Officer, and their staffs. Their exemplary professionalism, effectiveness, and determination were essential to properly and safely conduct the Inspection.  The proactive spirit did show perfect understanding of the mission and its objectives. IRINI primary task is indeed the Implementation of the Arms Embargo imposed by the UN Security Council to stabilize the country and support the cease-fire always at risk if factions are filled with weapons from abroad. 
As stated from Mr Josep Borrell, High Representative of the European Union for Foreign Affairs and Security Policy, "Only political solutions and the full respect of the UN arms embargo will bring a solution to the Libyan crisis. But diplomacy cannot succeed unless it is backed by action."  ITS BORSINI Boarding Team granted those action performing its excellent job. 
Since the launch of Operation EUNAVFOR MED #IRINI approximately 250 friendly approaches have been performed, more than 6000 hailings and 22 boardings. Below you can see the images collected during the inspection.