25 Nov 2022
Her Excellency the Ambassador of Poland to Italy visited EUNAVFOR MED IRINI OHQ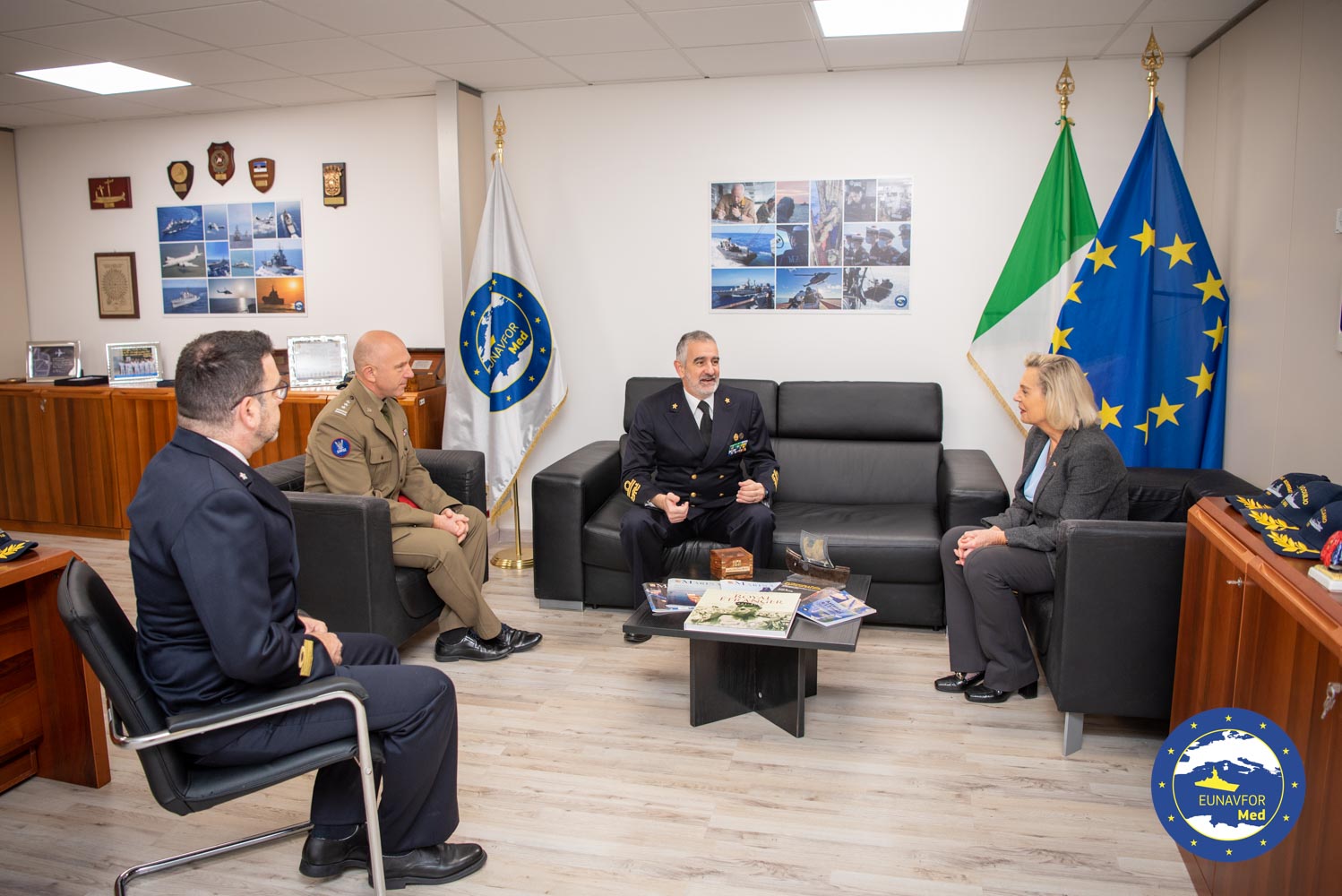 The Ambassador of the Republic of Poland to Italy, H.E. Anna Maria Anders, visited EUNAVFOR MED IRINI Operation Headquarters in Rome.
During the event, the ambassador and the Operation Commander, Rear Admiral Stefano Turchetto, shared their views on the challenges and opportunities for the European Union in the Central Mediterranean area. Speaking of the operation, ambassador Anders appreciated what EUNAVFOR MED IRINI is doing supporting, in particular, the implementation of the UN Security Council resolution on the arms embargo on Libya.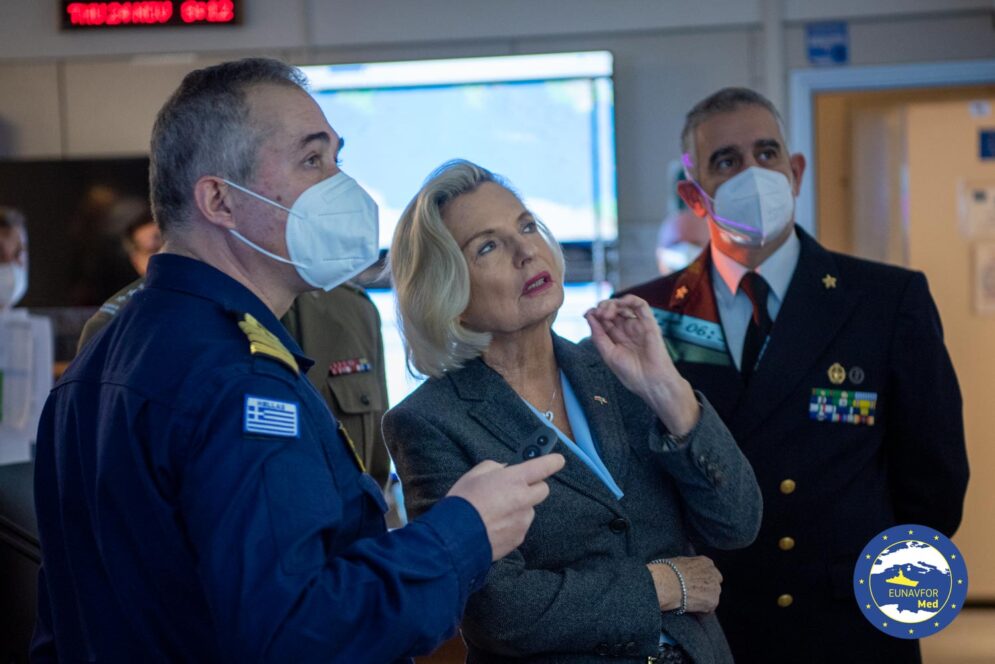 After the visit to the Joint Operation Centre (JOC), the operational heart of the headquarters, from where all the activities are planned and controlled, the ambassador met the polish personnel (4) deployed in Rome. Poland contributes currently to the Operation with a national contingent of 57 deployed in Sigonella (ITA) in support of the Polish aircraft "Pirate".
The visit reaffirmed the Polish commitment to the operation currently counting on 23 EU Member States supporting IRINI with personnel, aircrafts and naval units.