03 Feb 2023
Her Excellency the Ambassador of Montenegro to Italy and San Marino visited IRINI OHQ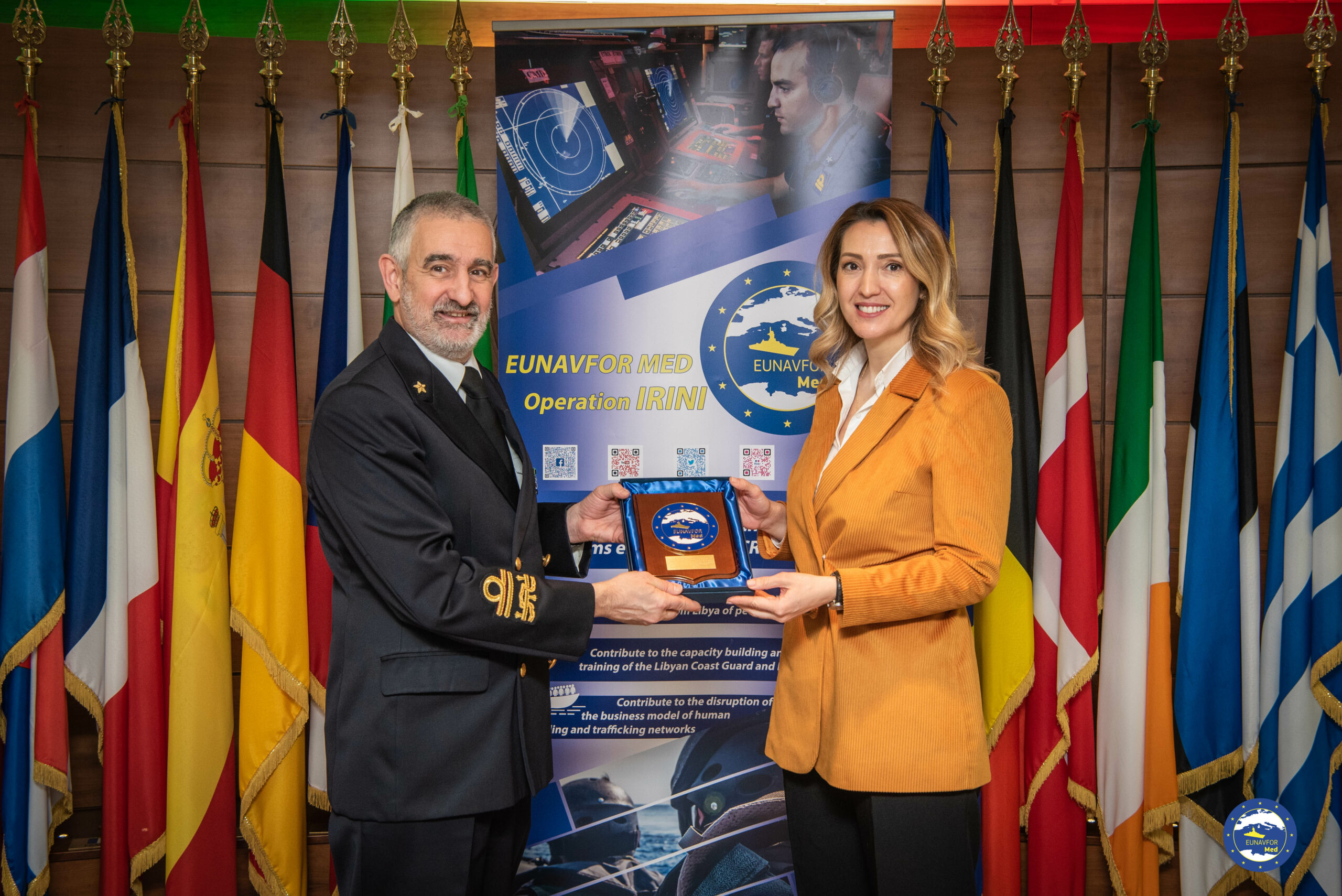 H.E. the Ambassador Milena ŠOFRANAC LJUBOJEVIĆ was welcomed at the OHQ by the Operation Commander, Rear Admiral Stefano Turchetto.
The Ambassador, briefed on the Operation and the recent results achieved, appreciated IRINI's commitment to peace and stability in Libya, acting as an impartial and balanced actor. IRINI is part of the wider integrated EU approach towards the North-African Country.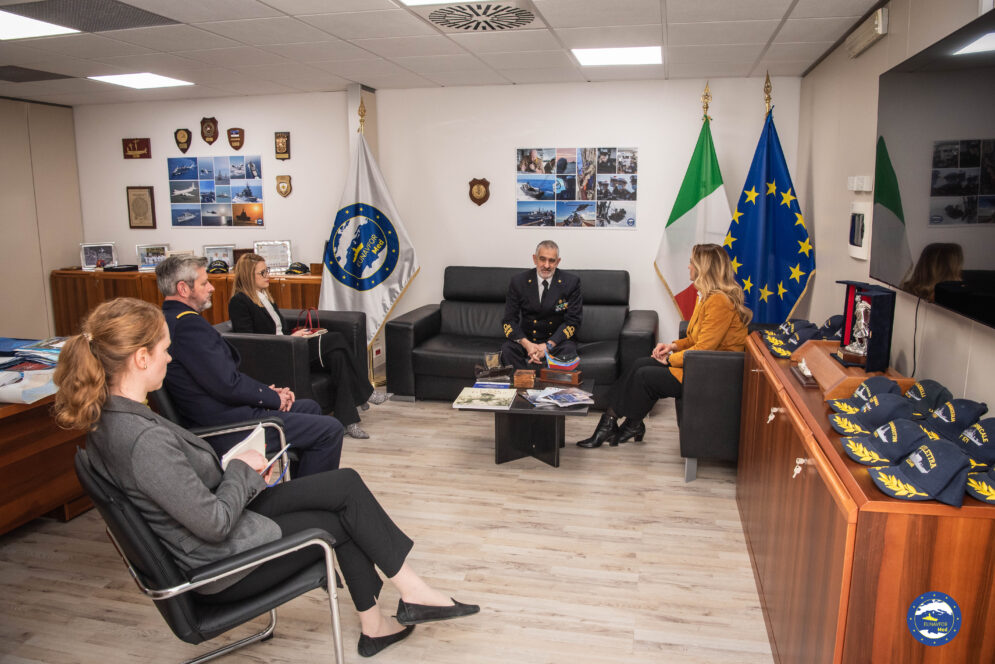 Ambassador LJUBOJEVIĆ And the Operation Commander, shared their views on the current challenges and rising opportunities in this maritime area of high interest for EU and those Countries like the Republic of Montenegro looking out onto the Mediterranean Sea, where EUNAVFOR MED IRINI is the only actor operating in support of the implementation of the arms embargo on Libya established by the UN Security Council.
The Montenegrin Diplomat had also the chance to visit to the Joint Operation Centre (JOC), the operational heart of the operation headquarters, from where all the activities are directed and controlled.