04 Oct 2021
Greece takes over the Force Command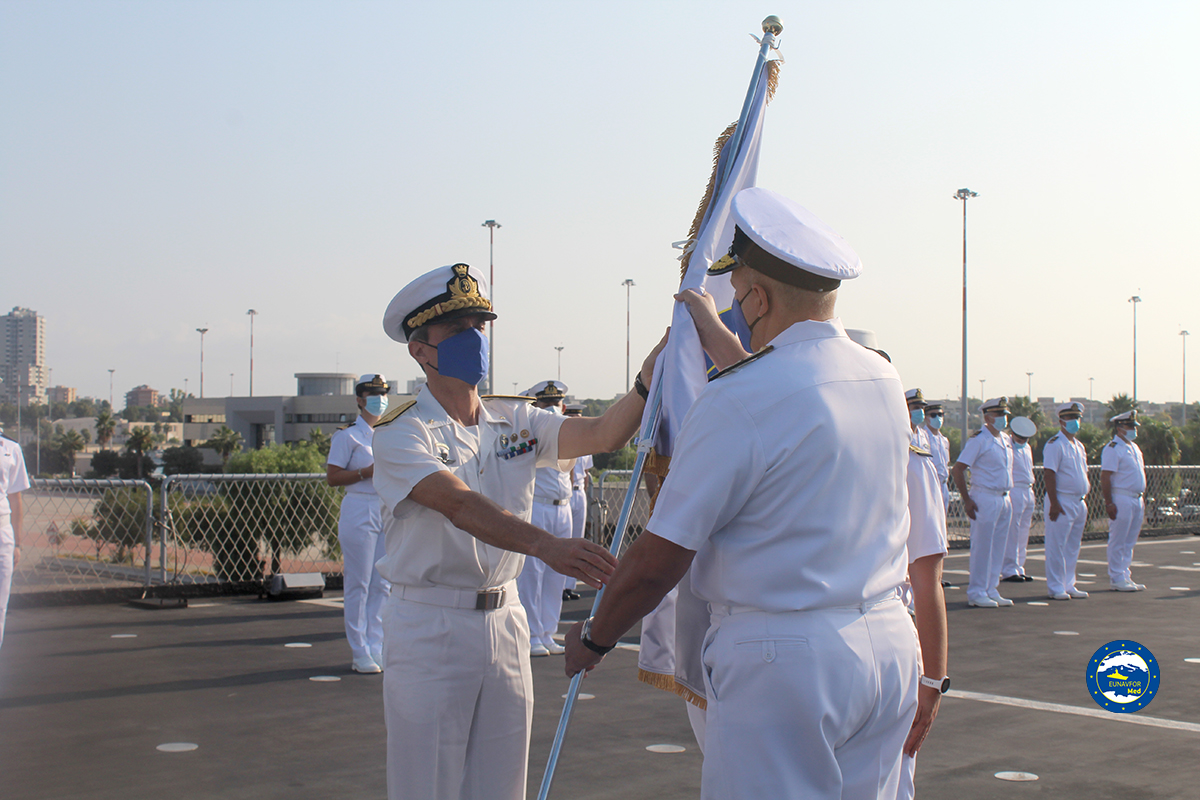 On 01 October 2021 in Taranto, on board the new flagship HS Navarinon, the ceremony for the change of Force Commander of Operation EunavForMed Irini took place. Commodore Michail Magkos of the Greek Navy, Chief of Staff of the Operation Headquarters from 30 March to 26 September 2021, took over from Rear Admiral Stefano Frumento of the Italian Navy the duty of Commander of the operational air and sea components of the mission (maritime assets, aircraft and logistics facilities deployed in the area of operations). The Force Commander acts under the authority of the Operation Commander. In the role of Force Commander of Operation Irini, Italy and Greece alternate on a six-monthly basis.
On the same day, the Italian Ship San Giusto was replaced by the Hellenic Ship (HS) Navarinon as flagship of the operation while the Italian Ship Foscari and the Romanian Ship Balescu joined the Task Force at sea.
The flagship is the naval unit on which the Force Commander is embarked with his staff. The flagship, like the Force Commander, alternates every six months.
The Romanian ship represents the first naval asset provided by Romania to EUNAVFOR MED IRINI.