17 Dec 2022
German Deputy Chief of Defense visited IRINI OHQ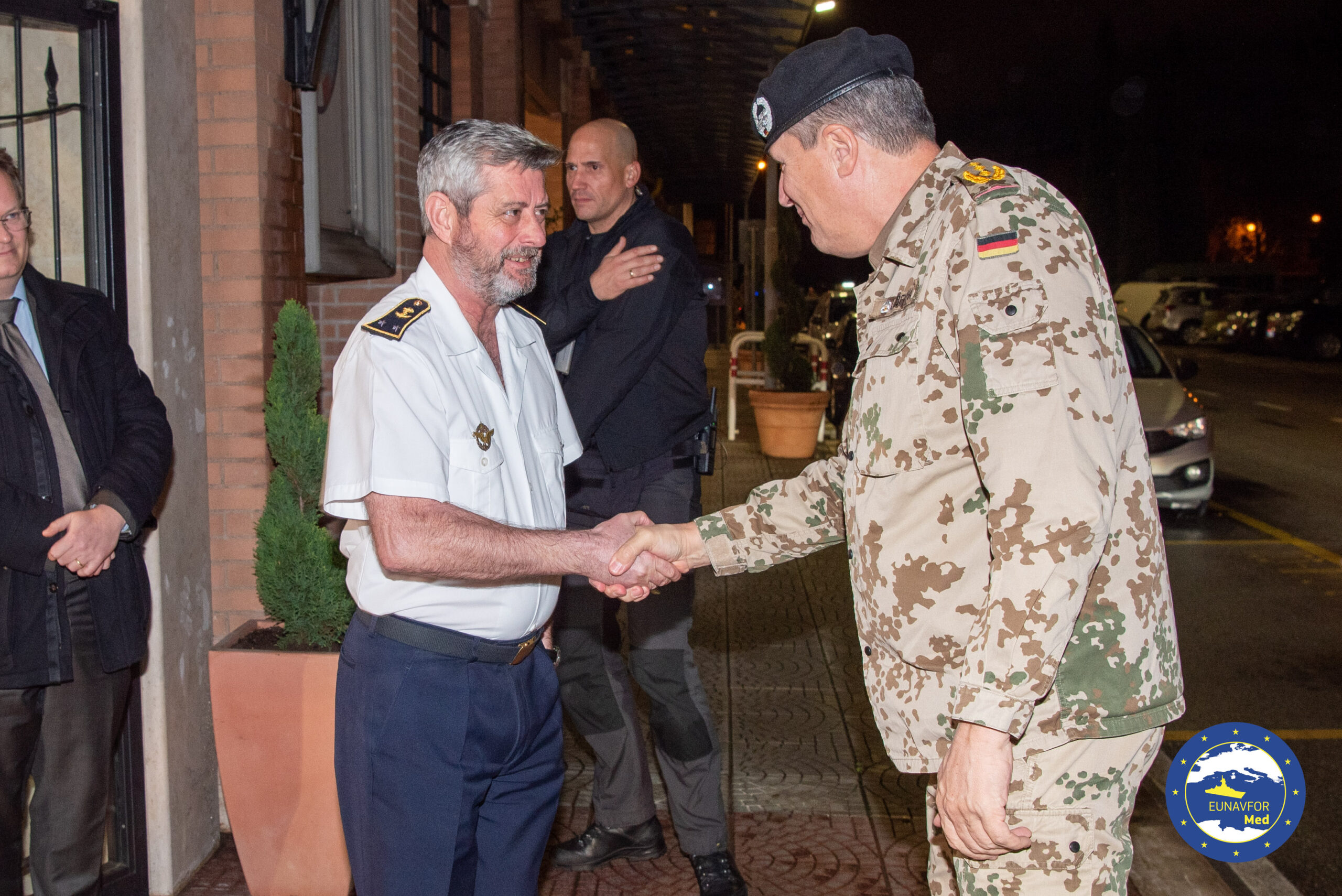 On Wednesday, 14th December, the German Deputy Chief of Defense, Lieutenant General Markus Laubenthal, visited EUNAVFOR MED IRINI Operation Headquarters (OHQ) in Rome.
He was welcomed by the Deputy Commander of the operation, Rear Admiral Jean Jourdain de Muizon. The two General Officers shared their views on the situation in Libya and the European Union operation.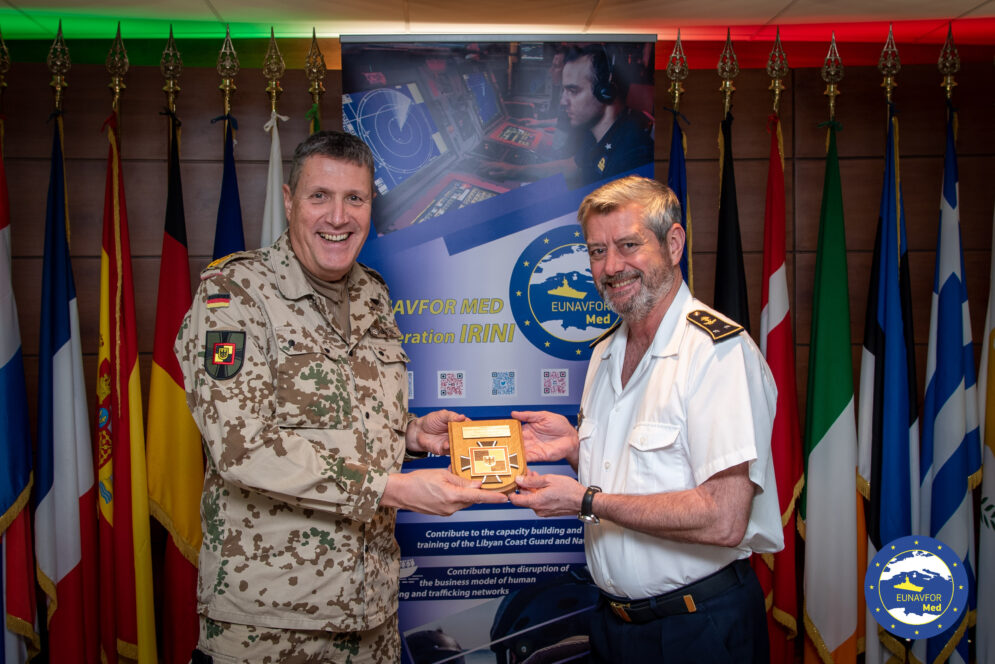 Lieutenant General Laubenthal congratulated the Deputy Commander for the progress of the operation since it was established. He was also impressed by the excellent results in the last months, when EUNAVFOR MED IRINI detected two violations of the UN arms embargo on Libya. He was very pleased to observe the commitment of the servicemen and -women to a strong and resilient EU.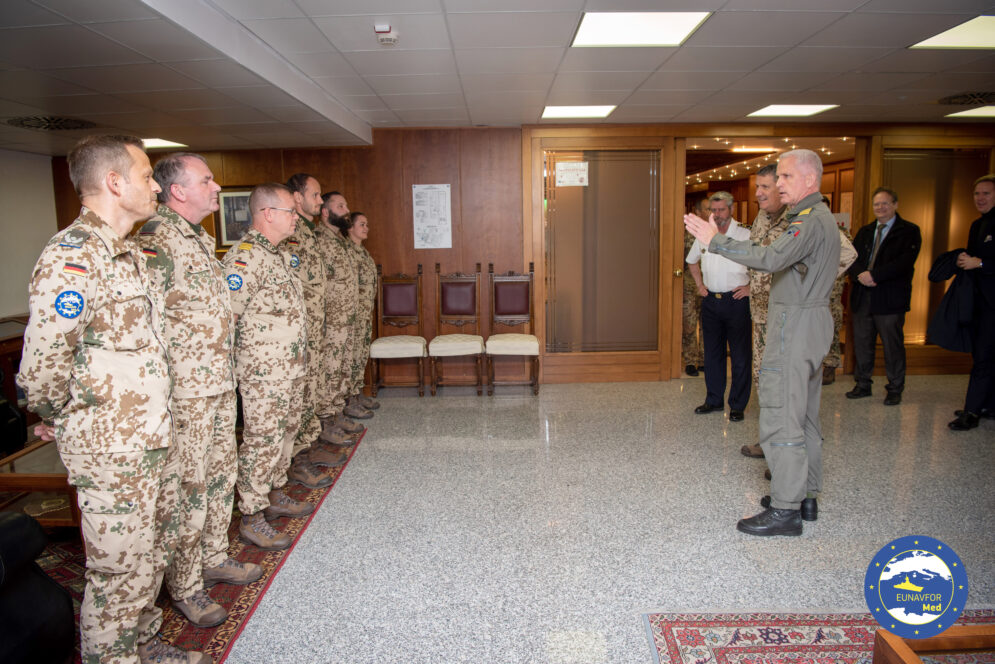 General Laubenthal took the opportunity of his first visit to IRINI OHQ to meet the German personnel and was welcomed by the German Senior National Representative, Navy Captain Oliver Ottmüller. He received a short brief on the activities of the German personnel deployed for Operation IRINI and thanked them for their service, also on behalf of the German Defense Minister.
The visit reaffirmed the German commitment to the operation currently counting on 23 EU member states supporting IRINI with personnel, areal and naval assets.