16 Jun 2022
General Robert Brieger, Chairman of the EU Military Committee, visited EUNAVFOR MED IRINI OHQ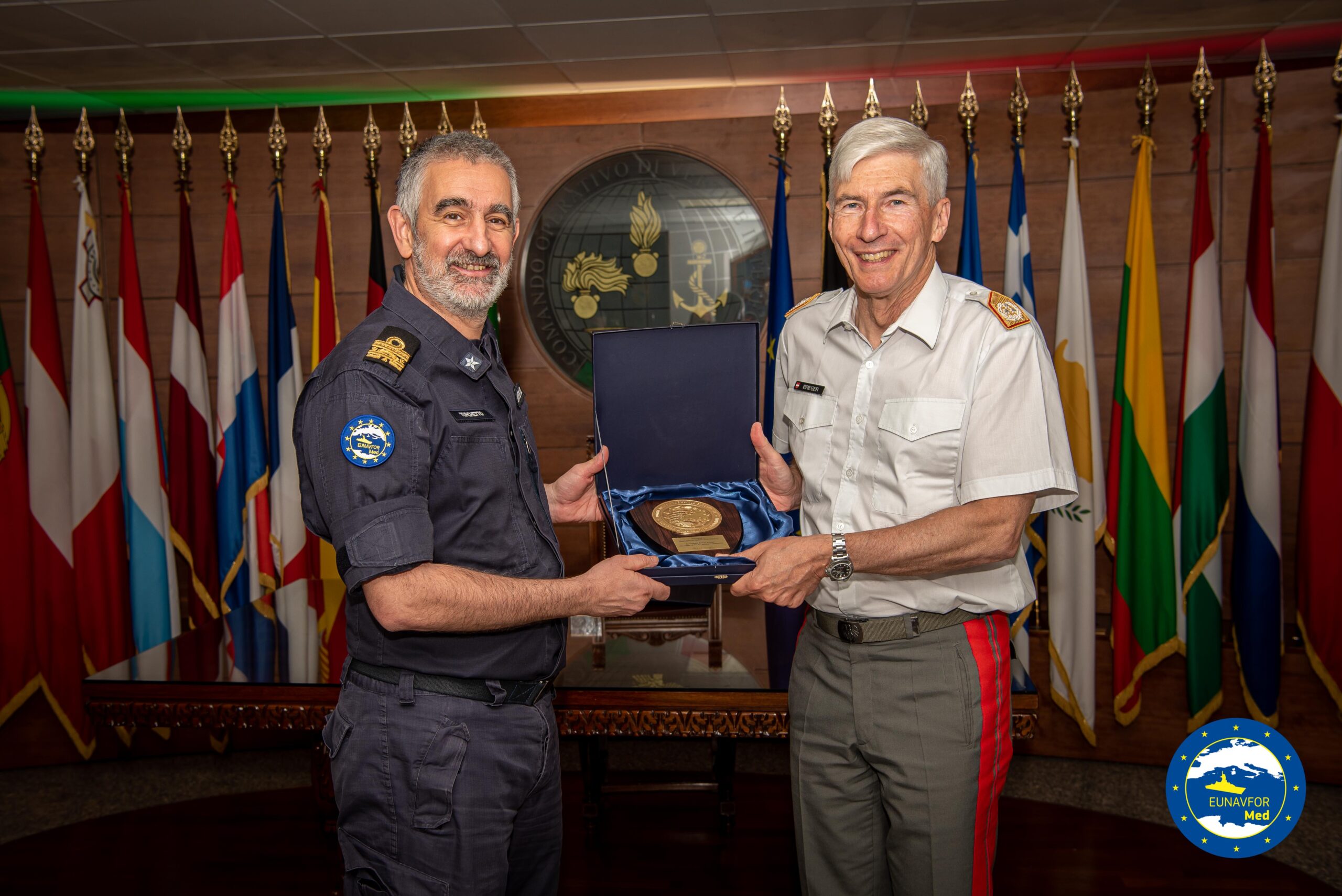 Today the Chairman of the EU Military Committee (CEUMC), General Robert Brieger, visited EUNAVFOR MED IRINI Operation Headquarters in Rome and met the Operation Commander, Rear Admiral Stefano Turchetto.
He was very pleased and impressed by the Headquarters commitment in supporting the enforcement of the arms embargo on Libya, the prevention of illicit export of petroleum and the disruption of the business model of human smuggling and trafficking.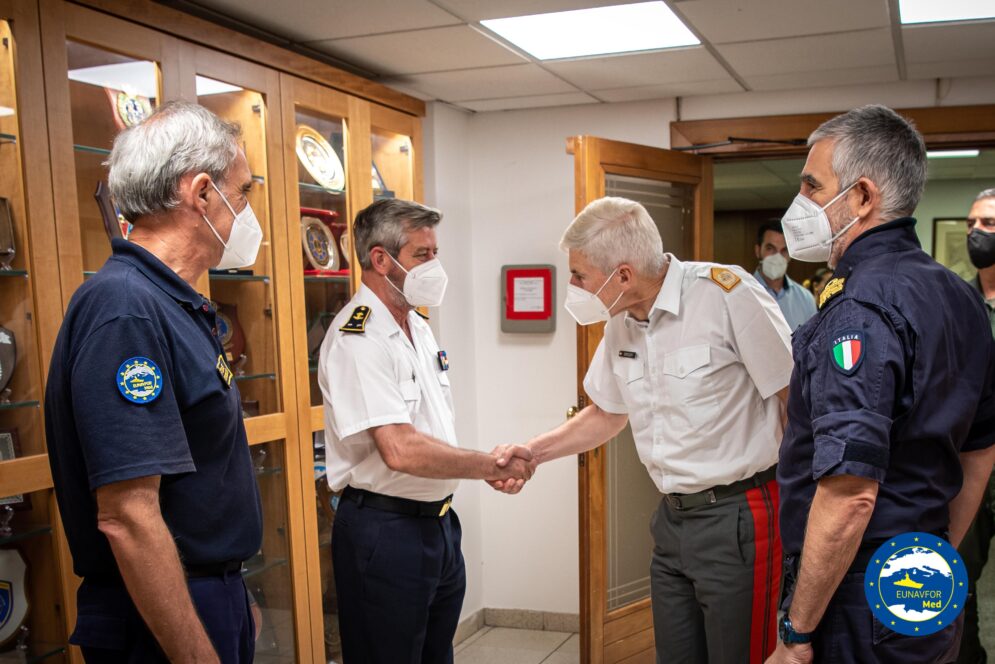 During the event, General Brieger visited the Joint Operation Centre (JOC), the operational heart of the headquarters, from where the activities are planned, conducted and controlled. At the end of his visit he met the Austrian personnel deployed in IRINI Headquarters and thanked them for their service at the OHQ in Rome.
General Brieger is acting as the military adviser to the High Representative of the Union for Foreign Affairs and Security Policy on all military affairs and is the main point of contact for Operation Commanders of EU military operations. He is the spokesperson and representative of the EU Military Committee (EUMC) at Political Security Committee (PSC) sessions and participates in Council meeting when decisions with defense implications have to be taken.