17 Mar 2023
General Konstantinos FLOROS, Chief of the Hellenic National Defence General Staff, visited OHQ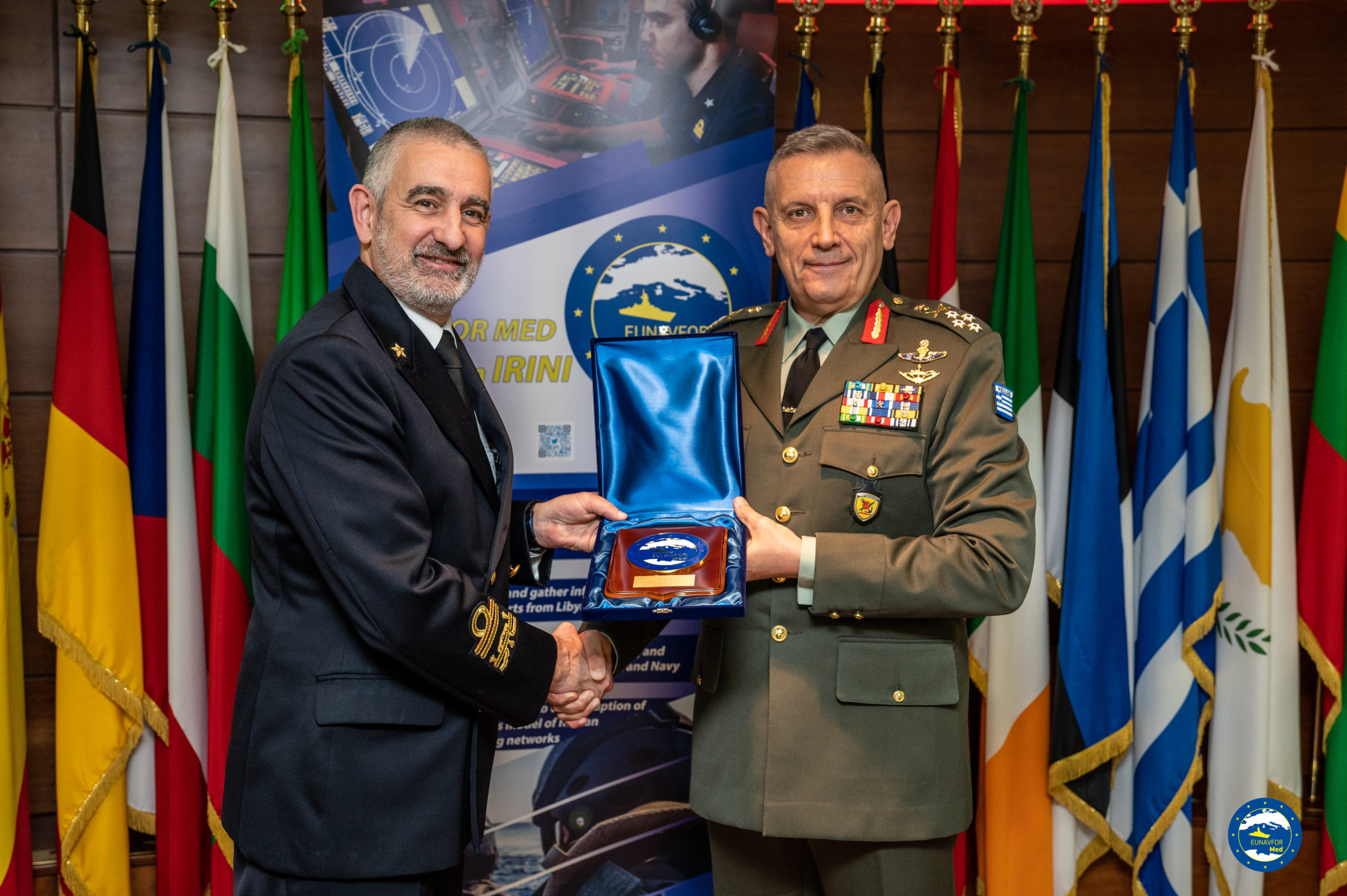 On Friday the 17th March, Chief of the Hellenic National Defence General Staff (HNDGS), General Konstantinos FLOROS visited EUNAVFOR MED IRINI Operation Headquarters (OHQ) in Rome. 
General FLOROS was welcomed with his delegation by the OPCDR, Rear Admiral Stefano Turchetto. The two sides shared common views on the situation in Libya and the European Union operation, remarking the Hellenic commitment to the operation, currently counting on 23 EU member states, supporting IRINI with personnel, areal and naval assets. General FLOROS took the opportunity to meet the Hellenic personnel in the OHQ. The visit ended in the Joint Operation Centre (JOC), the operational heart of the headquarters, from where the activities are planned, conducted and controlled.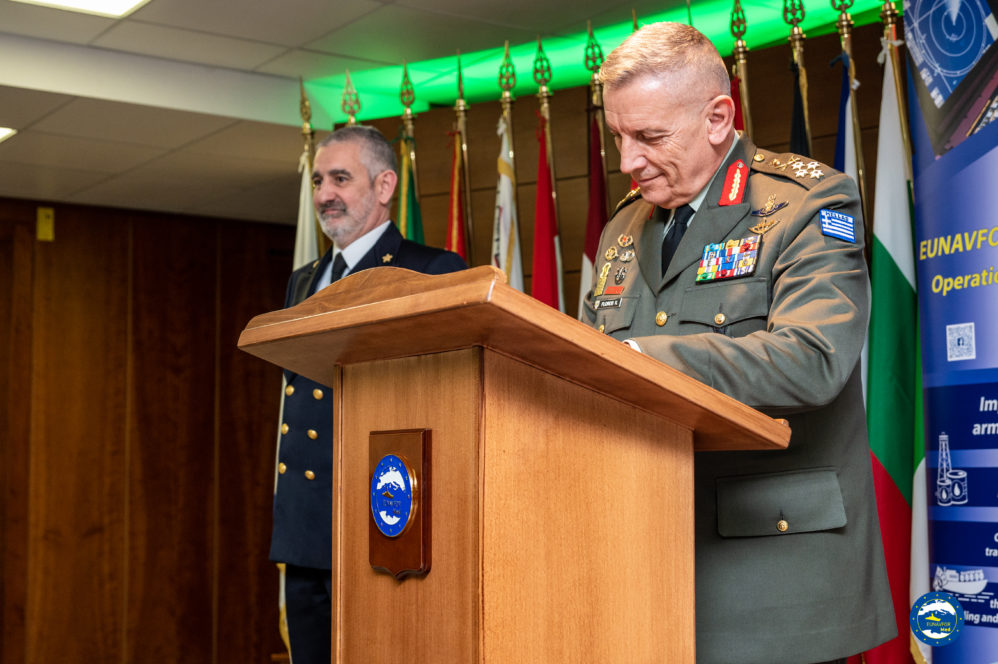 General FLOROS congratulated the Operation Commander for the progressed made since the Operation was established, also impressed by the excellent results reached in the recent period, since EUNAVFOR MED IRINI detected two violations of the UN arms embargo on Libya.