13 Nov 2023
Finnish Ambassador to Italy, H.E. Matti Lassila, visited the EUNAVFOR MED Operation IRINI Headquarters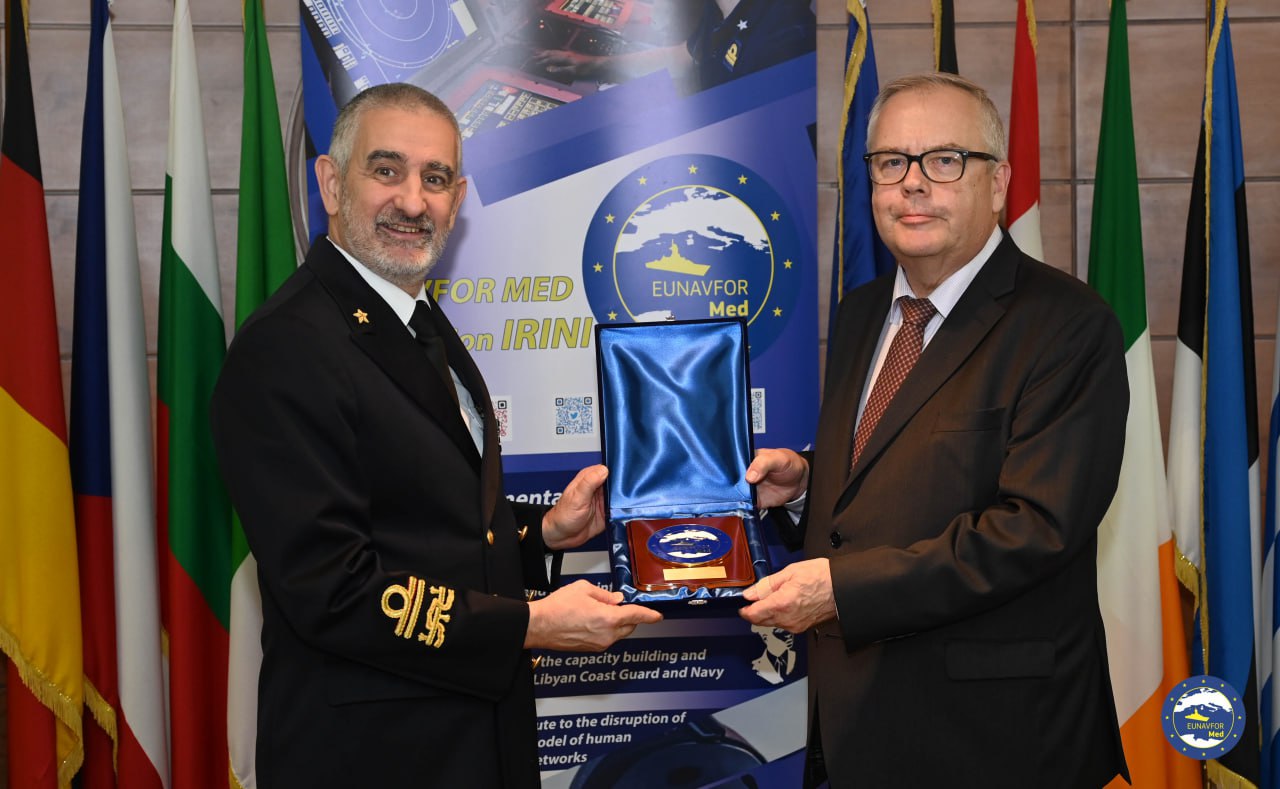 The Ambassador of the Republic of Finland to Italy, H.E. Matti LASSILA, visited EUNAVFOR MED Operation IRINI Headquarters in Rome.
Ambassador LASSILA and IRINI Operation Commander, Rear Admiral Stefano Turchetto, exchanged views on the stabilization process in Libya and on the opportunities that the European Union is facing in the MEDCEN area.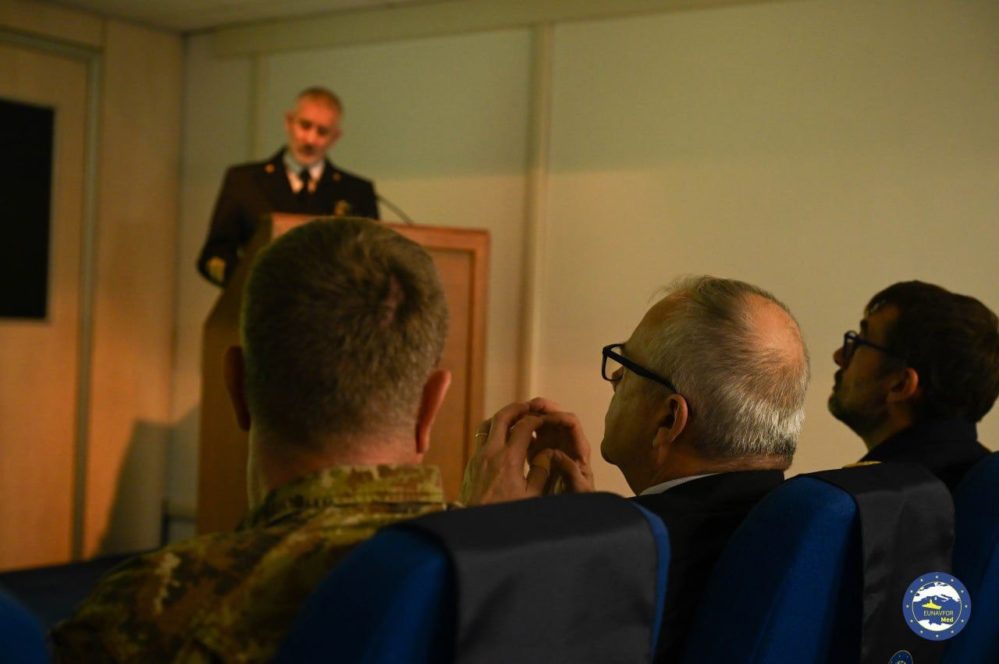 The Ambassador was updated on the 'state of play' of the Operation and introduced into the Joint Operation Centre (JOC), where the activities are planned and controlled.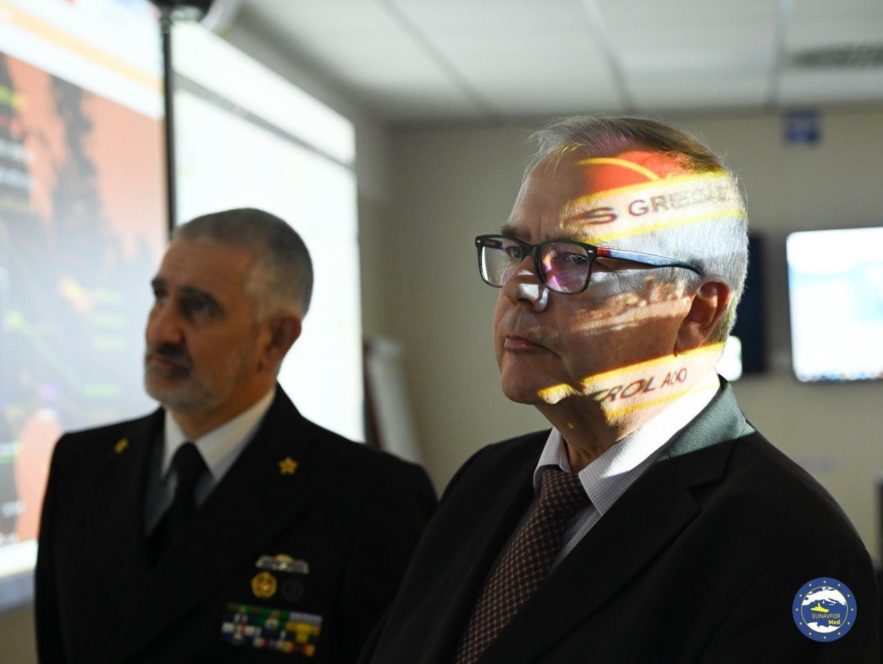 During the meeting, H. E. Matti LASSILA met the Finnish personnel deployed in the OHQ thanking them for their engagement and professionalism.
The visit reaffirmed the Finnish commitment to the Operation currently counting on 23 EU Member States supporting IRINI.