06 Jun 2022
His Excellency the Estonian Minister of Defence visited EUNAVFOR MED IRINI OHQ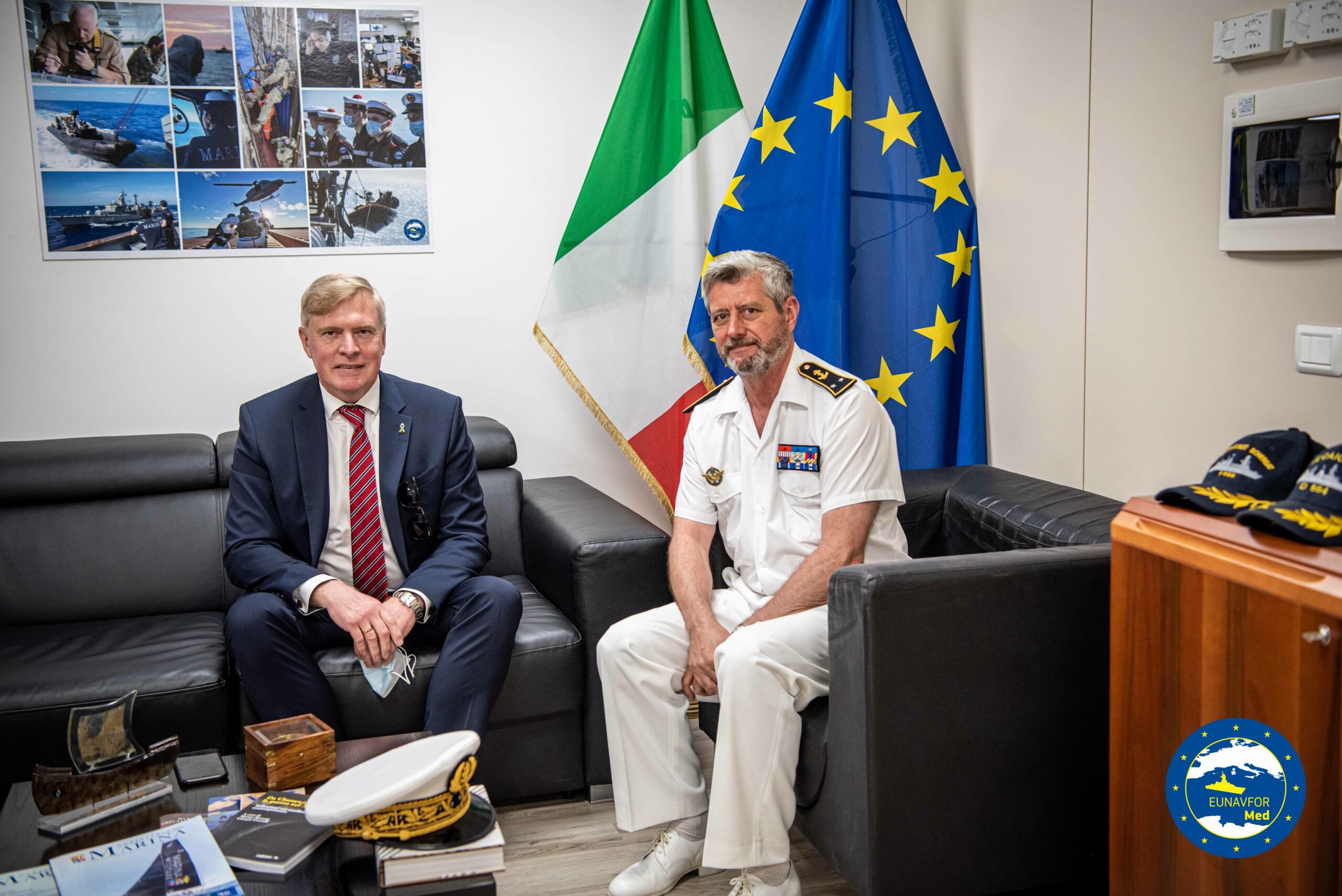 The Estonian Minister of Defence, H.E. Kalle Laanet, visited EUNAVFORMED IRINI Operation Headquarters in Rome today and met the Deputy Operation Commander, Rear Admiral Jean J. De Muizon.
Minister Laanet was accompanied by H.E. Paul Teesalu, Ambassador Extraordinary and Plenipotentiary of the Republic of Estonia to Italy. Minister Laanet was very pleased and impressed by the Headquarters commitment in supporting the enforcement of the arms embargo on Libya, the prevention of illicit export of petroleum and the disruption of the business model of human smuggling and trafficking.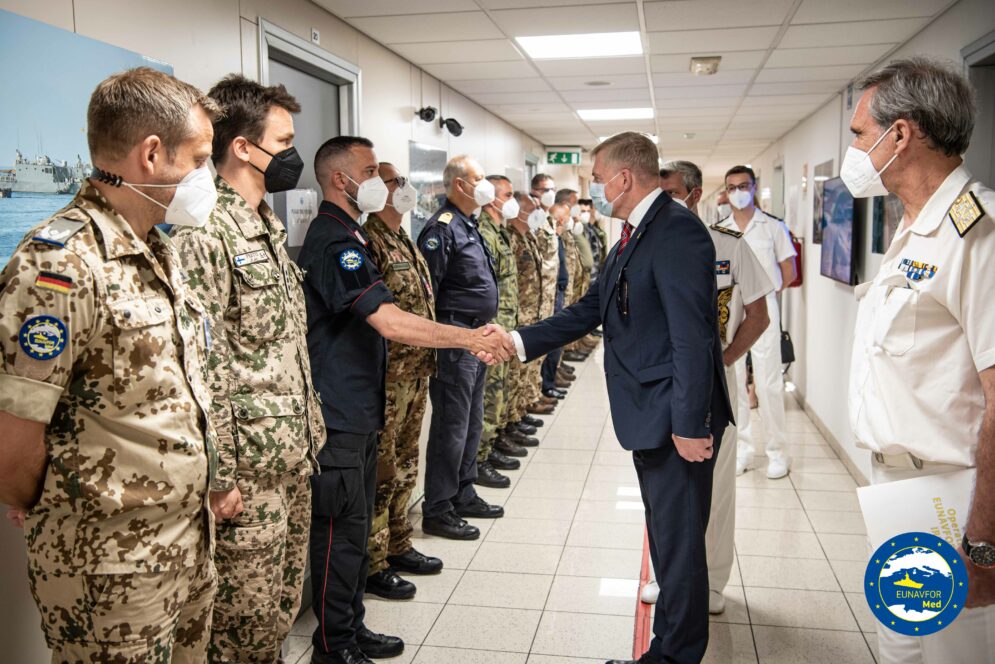 The visit reaffirmed the importance of the close relationship between Estonia and the Operation. Collectively 24 EU member states are currently supporting the Operation with personnel and assets.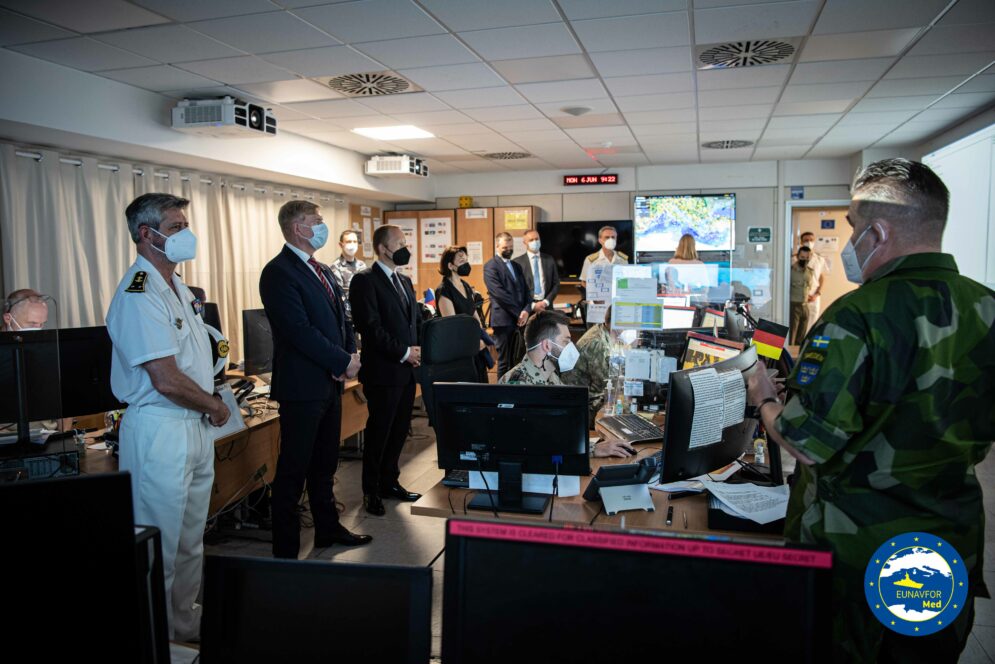 During the event, Minister Laanet shared his views on the tasks and the situation in the Central Mediterranean and visited the Joint Operation Centre (JOC), the operational heart of the headquarters, from where the activities are planned, conducted and controlled.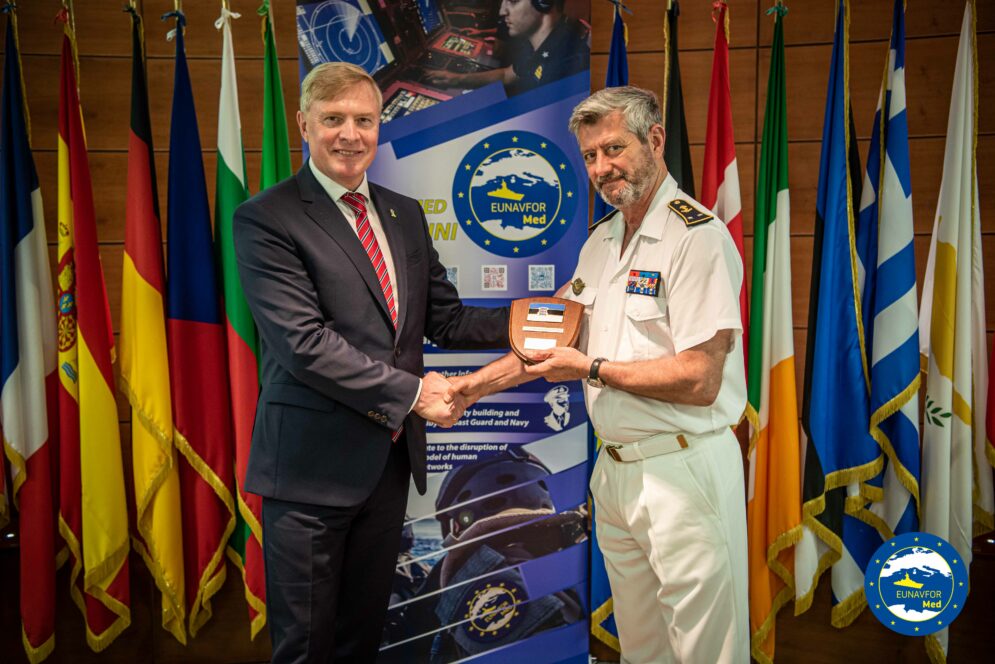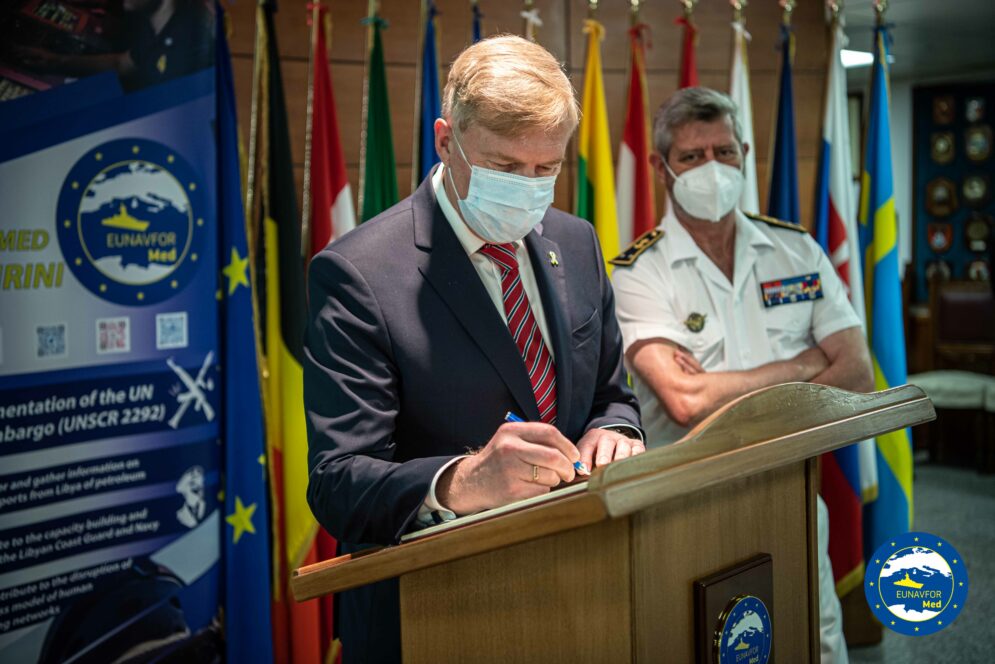 At the end of his visit he met the Estonian personnel deployed in the IRINI Headquarters and thanked them for their service at the OHQ in Rome.