03 Dec 2021
Her Excellency The Austrian Federal Minister of Defence visited the Headquarters of Operation IRINI in Rome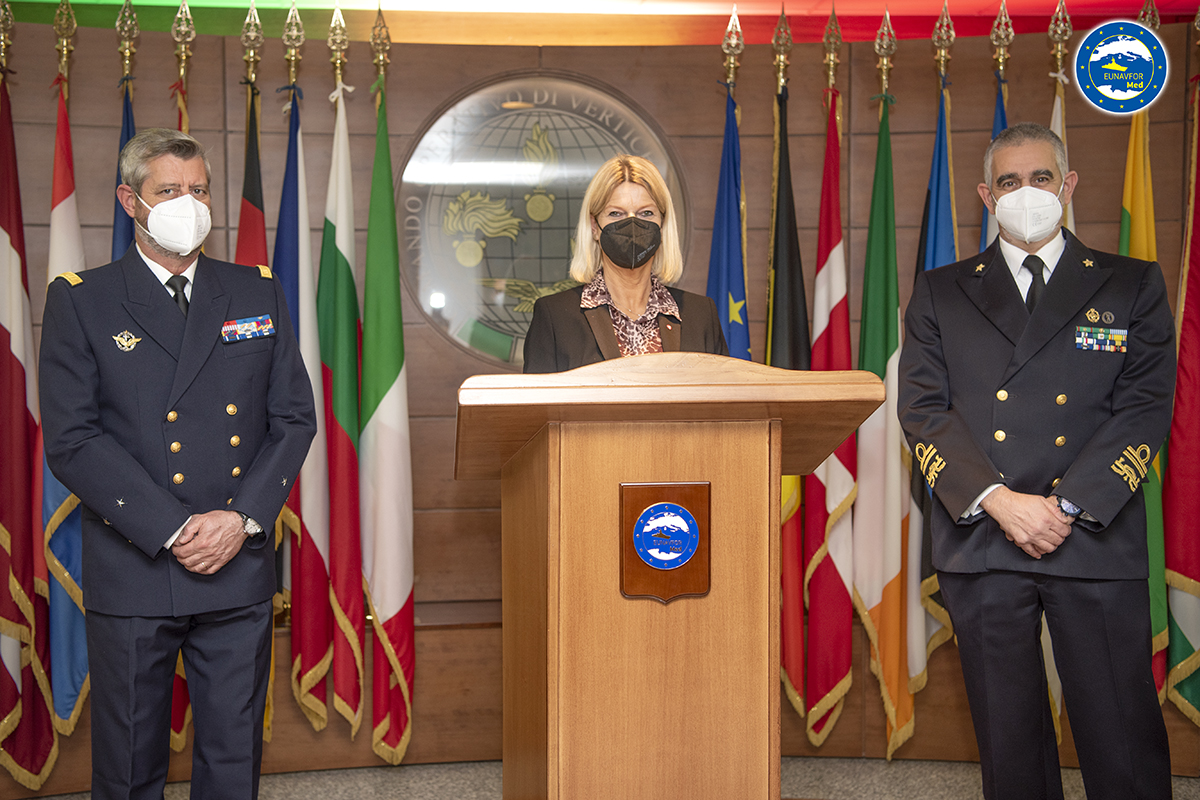 Rear Admiral Stefano TURCHETTO, the Operation Commander of the EUNAVFOR MED Operation IRINI, met this afternoon the Austrian Federal Minister of Defence, H.E. Klaudia TANNER. The Minister was very pleased and impressed by the Headquarters commitment in supporting the enforcement of the arms embargo on Libya, the prevention of illicit export of petroleum and the disruption of the business model of human smuggling and trafficking.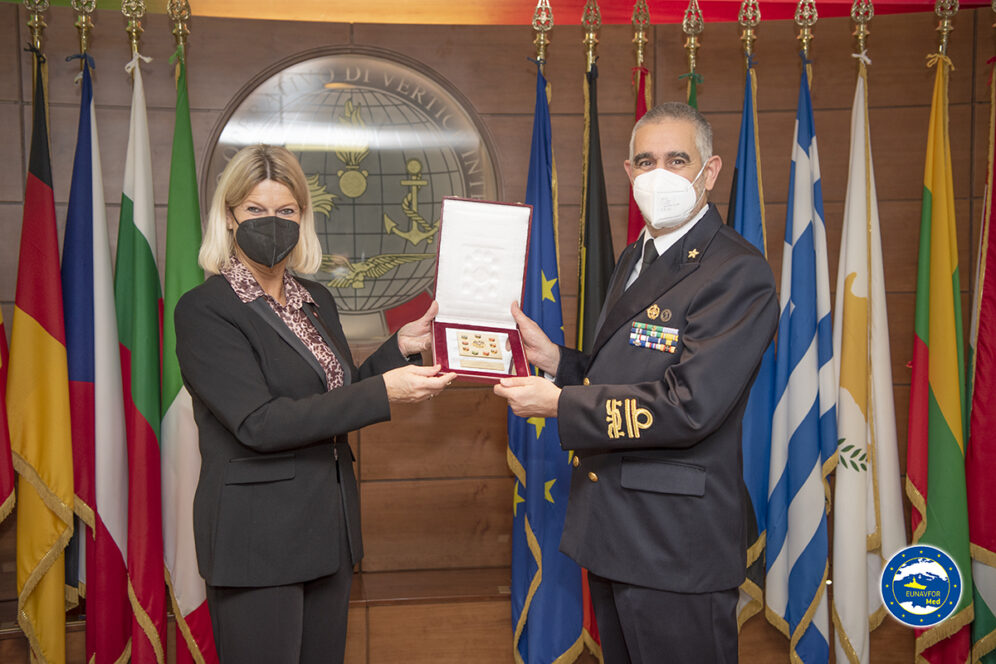 During the event, Her Excellency shared her views on the activity and the situation in the Central Mediterranean with the Operation Commander. Minister Tanner also visited the Joint Operation Centre, the operational heart of the headquarters, from where the activities are planned and directed and finally met and greeted all the Austrian personnel deployed in the IRINI Headquarters in Rome.
The visit reaffirmed the importance of the close relationship between the Austrian Defence and the Operation, fully supported by her Country.Austrian Federation is one important contributor to IRINI. Currently 24 EU Member States are supporting the operation with personnel and assets.