13 Jul 2022
His Excellency the Ambassador of Portugal to Italy visited EUNAVFOR MED IRINI OHQ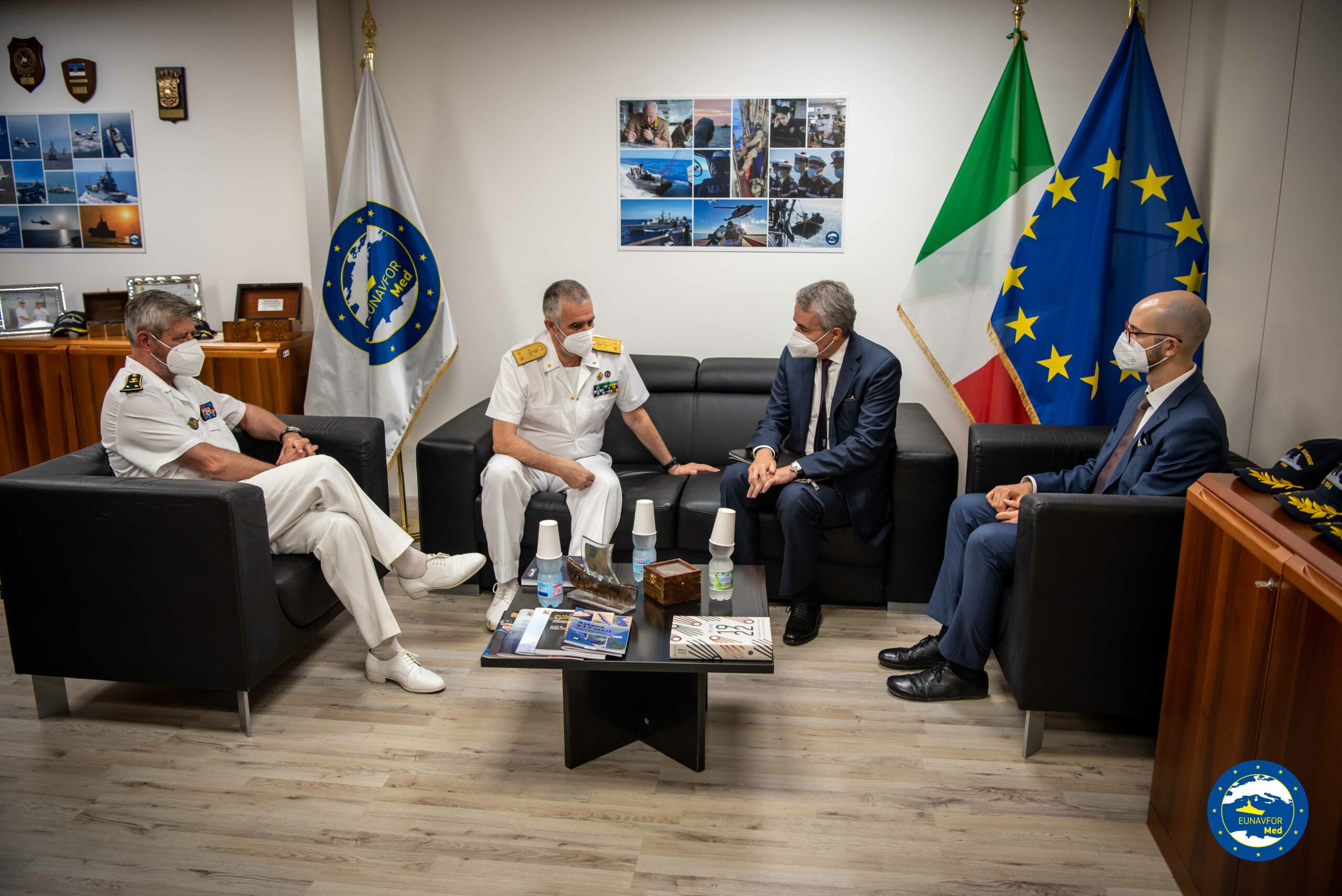 The Ambassador of Portugal in Rome, H.E. Pedro Nuno Bártolo, who is also accredited as non-resident Ambassador to Malta, Albania, San Marino, and Permanent Representative to FAO and WFP, visited EUNAVFORMED IRINI Operation Headquarters in Rome and met the Operation Commander, Rear Admiral Stefano Turchetto.
During the event, the Ambassador and the Operation Commander shared their views on the activity and the situation in the Central Mediterranean. The visit continued in the Joint Operation Centre (JOC), the operational heart of the headquarters, from where the activities are planned and controlled.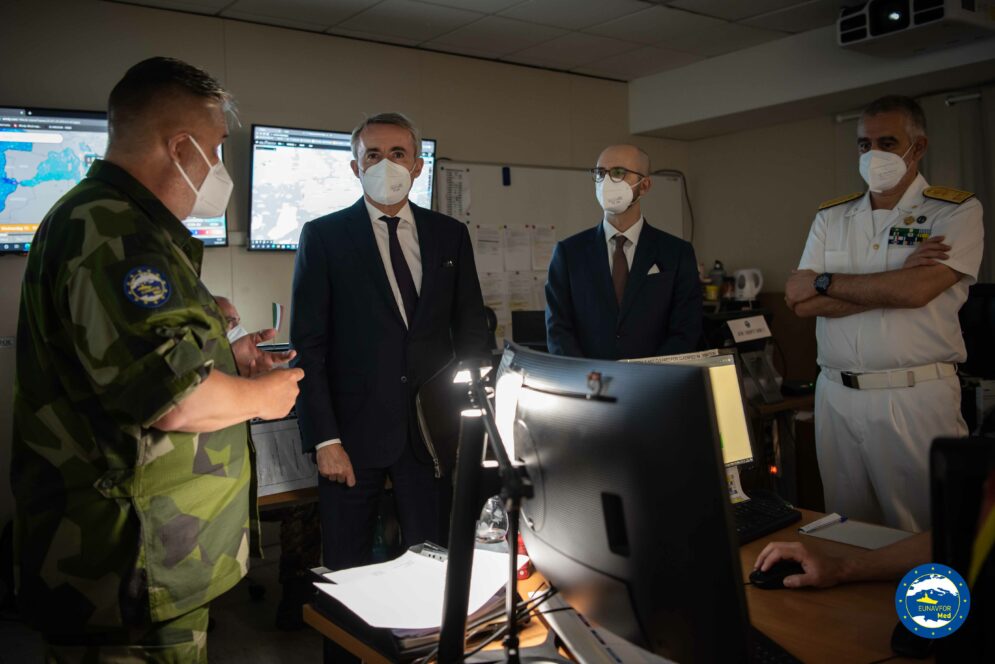 Finally, Ambassador Bàrtolo met all the Portuguese personnel deployed in the IRINI Headquarters and thanked them for their service at the OHQ in Rome.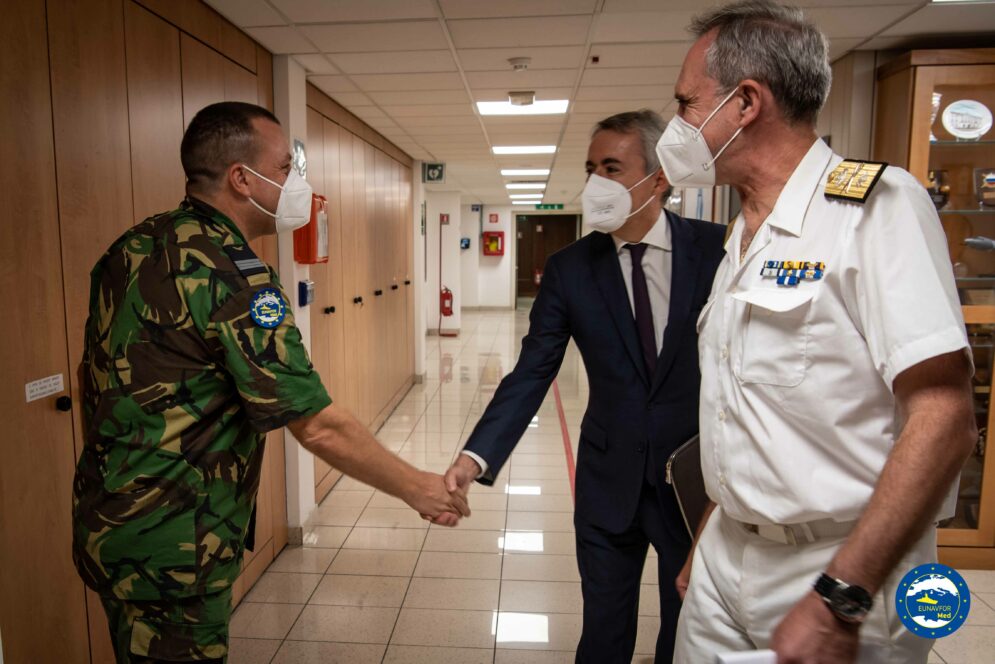 Ambassador Bártolo was pleased and impressed by the Headquarters commitment in supporting the enforcement of the UN arms embargo on Libya,and the other task of the operation. The visit also reaffirmed the importance of the close relationship between Portugal, one of the main contributors to the Operation, collectively 24 EU member states are currently supporting the Operation with personnel and assets.