14 Sep 2022
EUNAVFORMED Operation IRINI 5th Focused Operation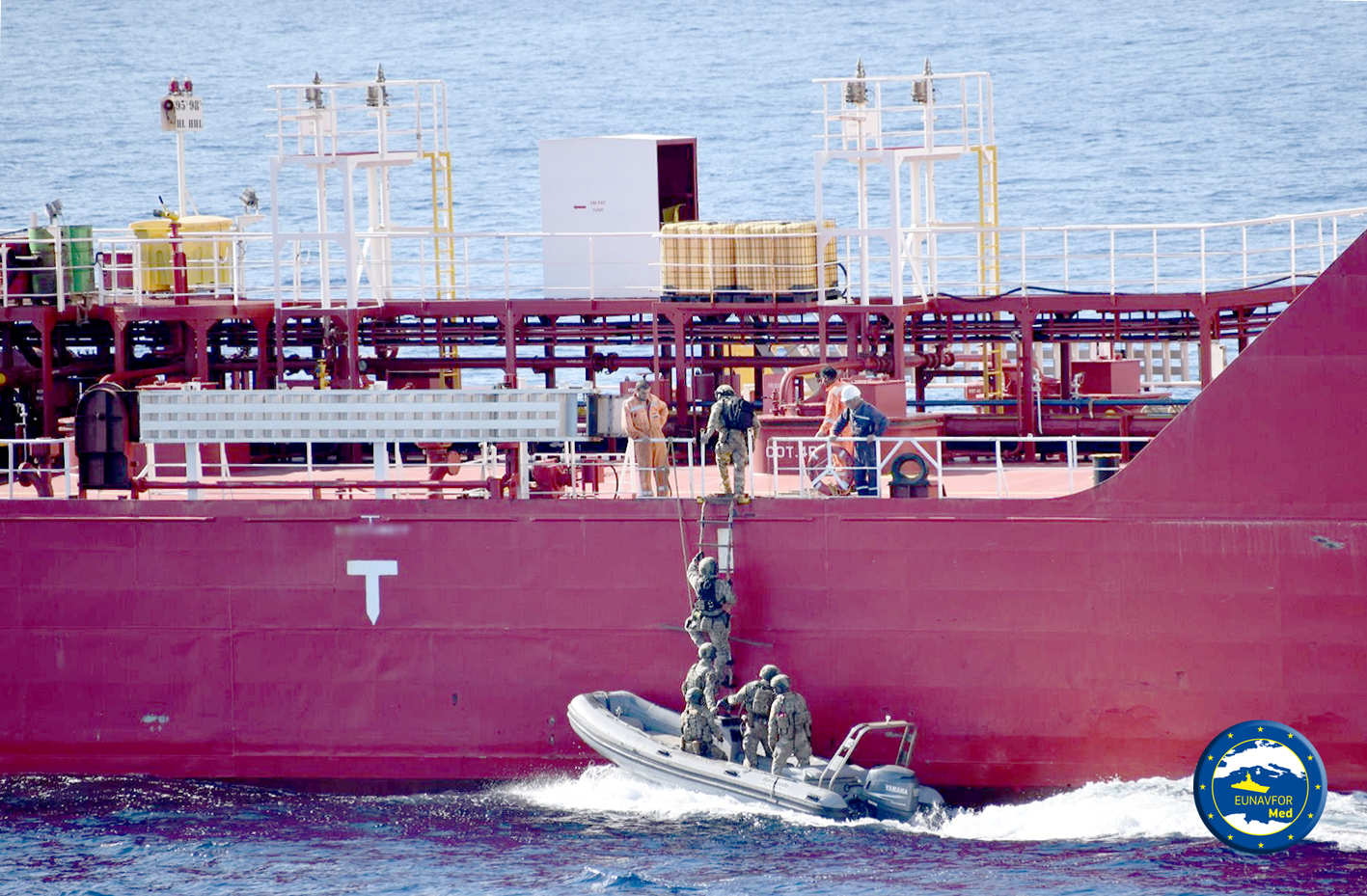 From September 11th till 13th the IRINI naval units, air assets and organic helicopters, the Task Force 464 (TF 464), have gathered at sea in the Area of Operation to conduct the 5th "Focused Operation".
Thanks to the participating EU nations, TF 464 under the tactical command of the Italian Rear Admiral Fabrizio Rutteri, can count on three naval assets – the Flagship ITS LIBECCIO from Italian Navy, HS NAVARINON from Hellenic Navy and the FS COMMANDANT BOUAN, from French Navy – along with several air assets from Italy, Luxemburg, Germany, Portugal, France and Greece, deployed in order to patrol the main sea routes directed to Tripolitania and Cyrenaica.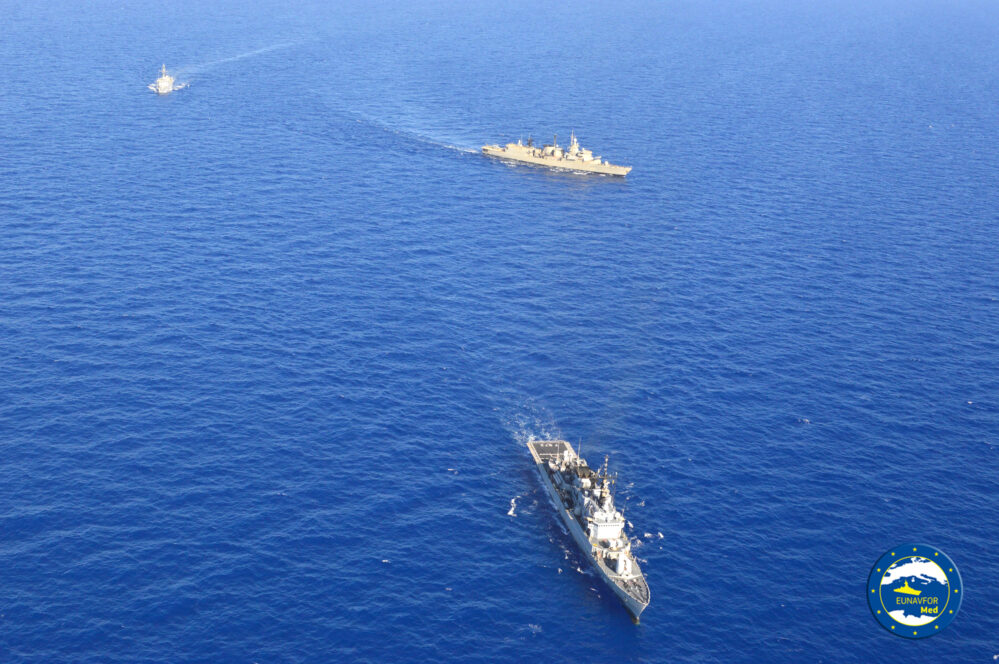 During the three "focused operation" days at sea, the TF 464, after an initial assembly and integration training, had multiple interactions with the merchant vessels sailing inbound the Libyan ports in order to deter any possible violation of the UN arms embargo. Also reassuring the seafarer's community that the IRINI steadfast commitment is providing a safe and secure environment at sea.
Recently EUNAVFOR MED IRINI inspected at sea a suspected cargo ship, discovering dozens of vehicles designed or modified for military use and thus assessed in violation of the UN arms embargo on Libya. In accordance with UNSCR 2292 (2016) and its mandate, Operation IRINI seized all those vehicles.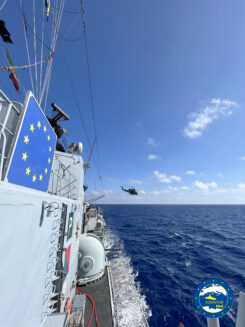 Operation IRINI supports the implementation of the arms embargo on Libya in accordance with the pertinent UN Security Council resolution of 2016 and subsequent, to create the conditions for a permanent ceasefire in Libya. Under this legal framework, Operation IRINI carries out inspections on the high seas off the coast of Libya of vessels suspected to be carrying arms or related material to and from Libya. In addition, the operation monitors and gathers information on illicit exports  of oil from Libya and on the migrant flows to support the disruption of the business model of human smuggling and trafficking networks.