30 Mar 2021
EUNAVFOR MED Operation Irini has a new Chief of Staff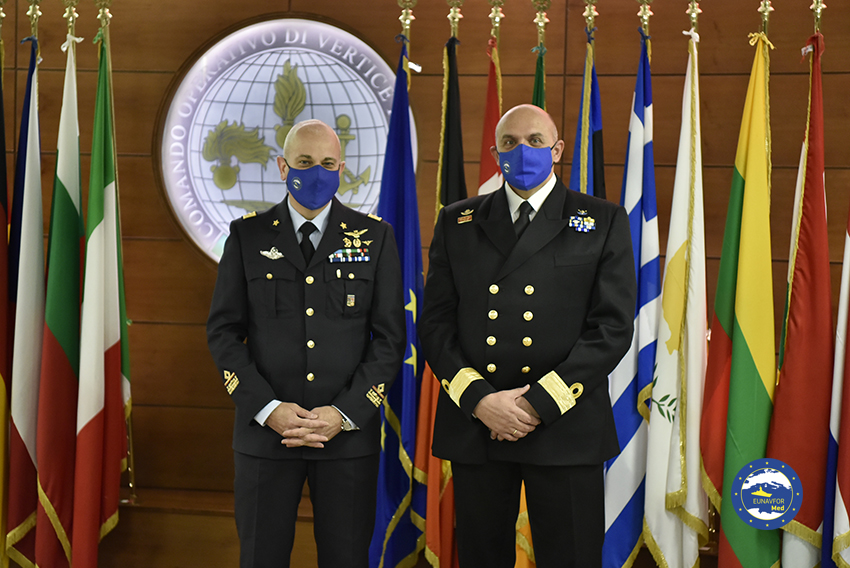 Commodore Michail Magkos, from the Hellenic Navy, is the new Chief of Staff of EUNAVFOR MED Operation Irini.
Brigadier General Filippo Quagliato, from Italian Airforce, handed over the duty in the presence of the Operation Commander, Rear Admiral Fabio Agostini.
Commodore Michail Magkos, whose last appointment before joining Operation Irini was Director of CIS Directorate in the Hellenic National Defence General Staff, during his 37 years career in the Hellenic Navy & Armed Forces had the opportunity to cooperate with various actors including not only the military but the civilian-diplomatic sector as well.
Thank you for your work, General Quagliato, and fair winds to Commodore Magkos.