06 Oct 2021
EUNAVFOR MED IRINI: SHADE MED 2021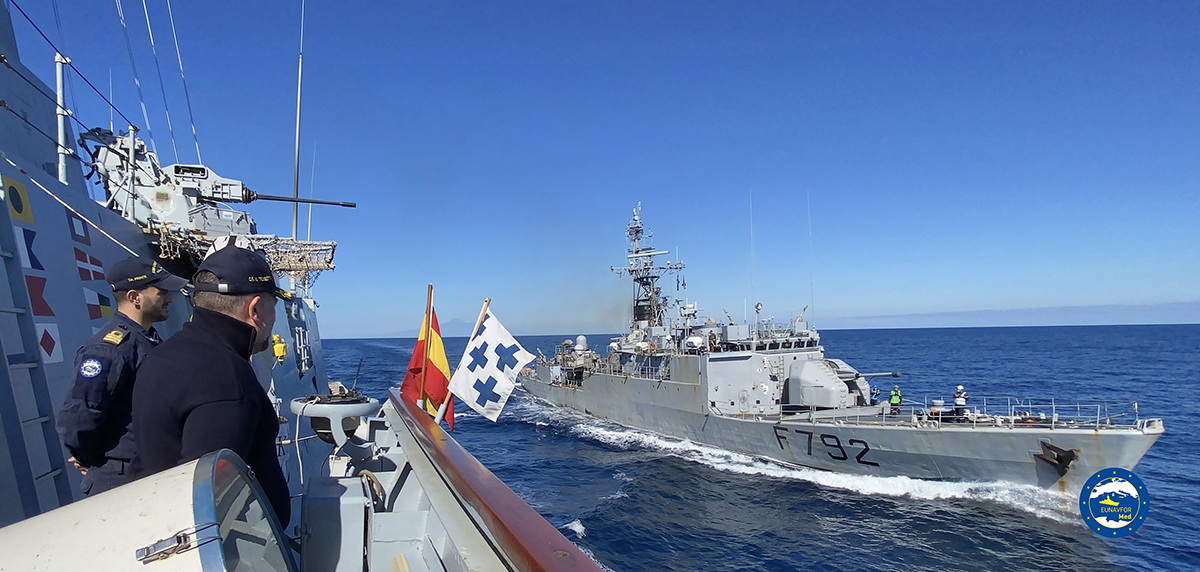 Operation EUNAVFOR MED IRINI  hosted the 10th edition of "Shared Awareness and De-confliction for the Mediterranean Sea" (SHADE MED) Conference.
SHADE MED is a forum where representatives/Stakeholders from different nations and organizations interested in the Mediterranean area can meet to discuss mutual areas of interest. SHADE MED Conference is a powerful forum which helps to facilitate a common understanding and to identify mutually beneficial areas for future potential collaboration. SHADE MED aims at de-conflicting and where possible better coordinating military and civilian resources, military & civilian operations and industry practices to achieve the maximum efficiency and effectiveness in managing objectives related to the security and stability in the Mediterranean.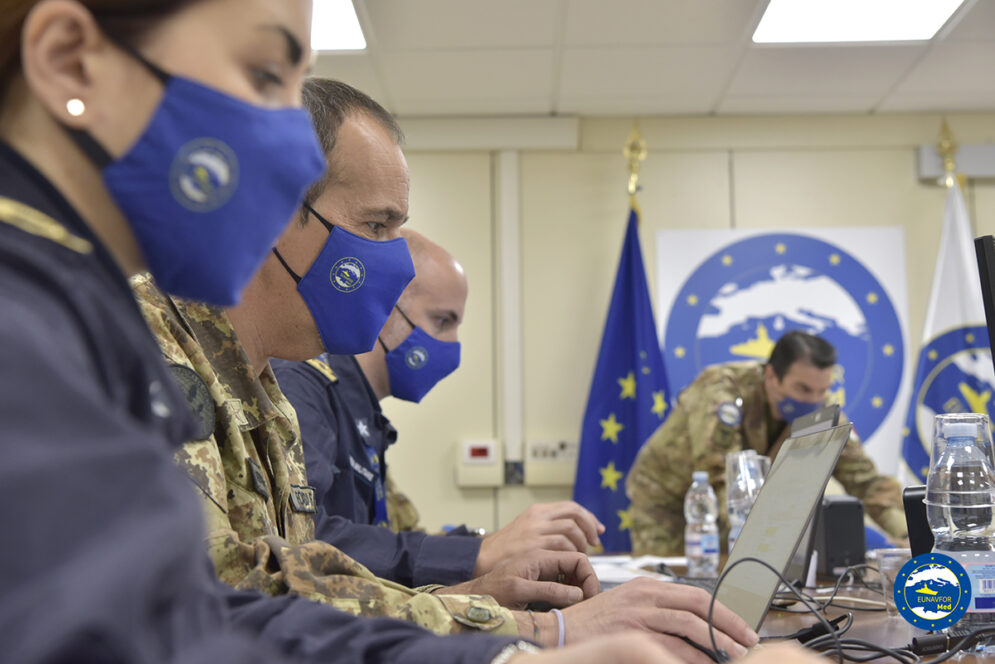 The conference represents a unique opportunity for meeting, exchanging information and experiences and sharing proposals for different organizations, ranging from Governments and Armed Forces/Coastguards of the coastal states of the Mediterranean, International Institutions such as the United Nations and the European Union and Non-Governmental entities.
This year conference's theme was "Sharing security, culture and values for a shared prosperity in the Med". The aim is to encourage participants to carry out an in-depth reflection on what the region is experiencing. The Mediterranean region has been the cradle for the development of many civilizations over the centuries, it has been the center of trade and commerce, but also continues to experience conflict and regional instability.
The two intense days of discussions and exchange of ideas had been enriched by the presence of high-level speakers who provided participants with inputs and perspectives to discuss during the four scheduled panel discussions and the ensuing virtual thematic working groups.
Due to current health COVID-19 restrictions, the event was held via Video-Teleconference (VTC).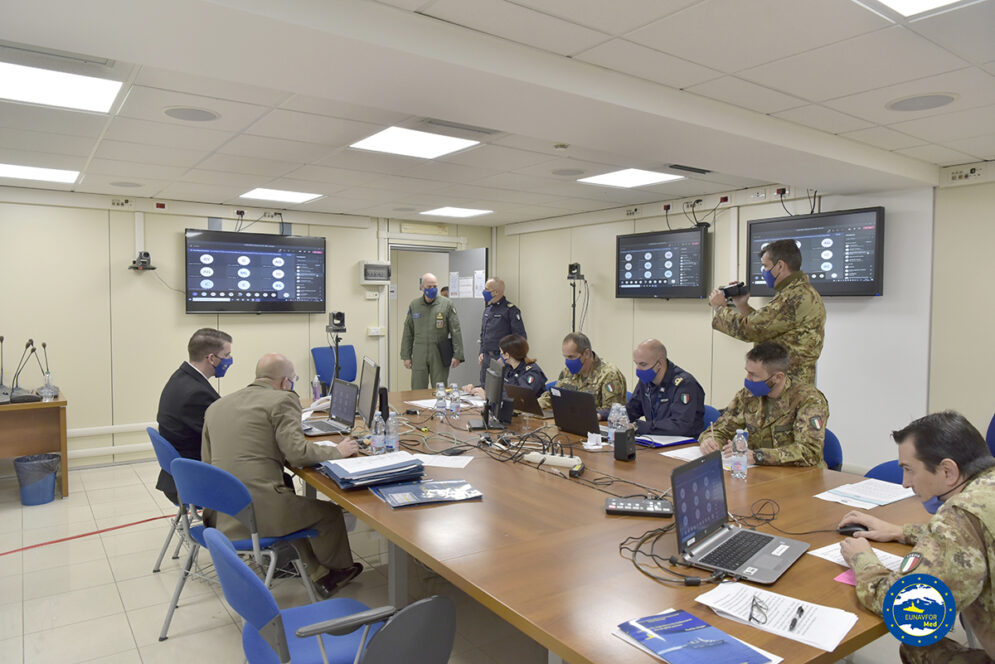 The first panel titled "Pouring oil on the troubled waters of the Mediterranean: the EU's role in building an inclusive security architecture for the Basin" was dedicated to the analysis of a plurality geopolitical crisis and tensions that undermined the region's stability and of the instruments to shape a shared inclusive security vision.
The second panel titled "Freedom from need, freedom from fear: jointly building a better people-centered policy in the Mediterranean Basin"  addressed the new challenges, especially those related to inequality and violation of the basic human rights such as the right to education, health, freedom from need and freedom of expression and beliefs, gender equality, respect of minorities and child protection.
The third panel titled "From crisis to opportunity: the cornerstones of a viable Mediterranean strategy for sustainable economic recovery and prosperity" was  dedicated to economic and social cooperation in the field of research and innovation to empower women and youth, support public-private partnerships and foster regional integration and job creation.
The last panel titled "NATO's Approach to Maritime Security in the Mediterranean" was dedicated to defence, security and the importance of partner engagement.
 For the complete Agenda: Shade Med (operationirini.eu)