10 Jun 2021
The Deputy Prime Minister and Minister of Defence of the Republic of Latvia Dr. Artis Pabriks visited Irini's headquarters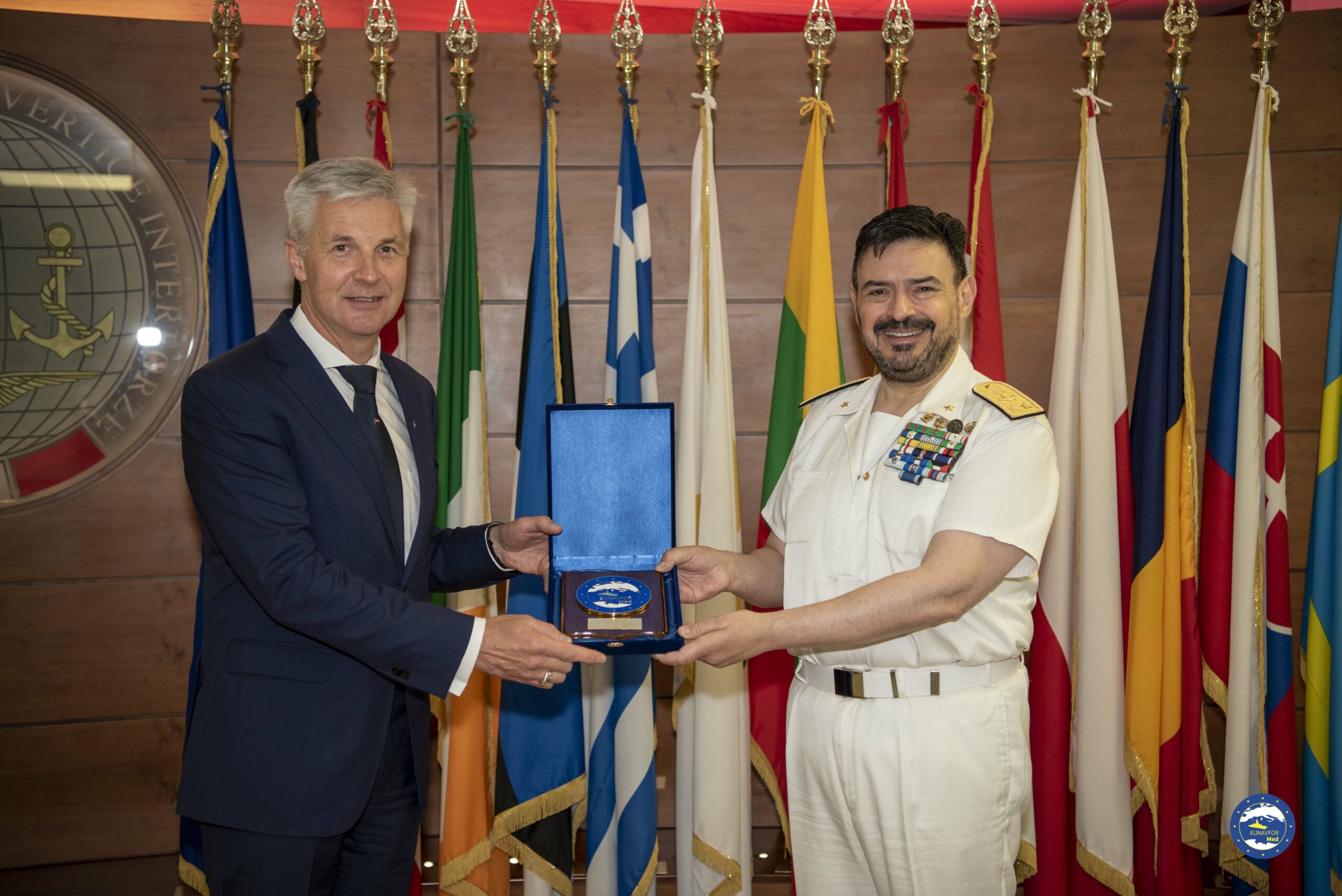 The Deputy Prime Minister and Minister of Defence of the Republic of Latvia, Dr. Artis Pabriks, visited the headquarters of Operation Irini hosted within the premises of the Italian Joint Operation Headquarters in Centocelle (Rome).  Welcomed by the Commander of Operation Irini, Rear Admiral Fabio Agostini, and his staff, Minister Pabriks received a detailed update on the Operation and the results achieved.
During the event, the Minister also had the opportunity to visit the Joint Operation Centre, the operational heart of the headquarters from where the activities are planned and directed. Mr. Pabriks thanked Rear Admiral Agostini and all IRINI's staff, that "works for the benefit of our common European interest". "Your visit is another tangible evidence of the importance addressed to IRINI by EU Member States and in particular by your country" said Admiral Fabio Agostini. "Operation IRINI needs continuous political support to reaffirm the already strong commitment of the EU to bring peace to Libya at such a delicate and crucial moment in the history of this tormented country."
During the visit, Mr. Pabriks had the opportunity to meet the Latvian Officer that is serving in the Headquarters. 24 EU Member States are currently supporting operation IRINI with personnel and assets.