28 Apr 2023
Deputy Political Director and Principal Director for UN and Human Rights at the Ministry of Foreign Affairs and International Cooperation of Italy, Mr. Gianluca Alberini, Visited EUNAVFOR MED IRINI OHQ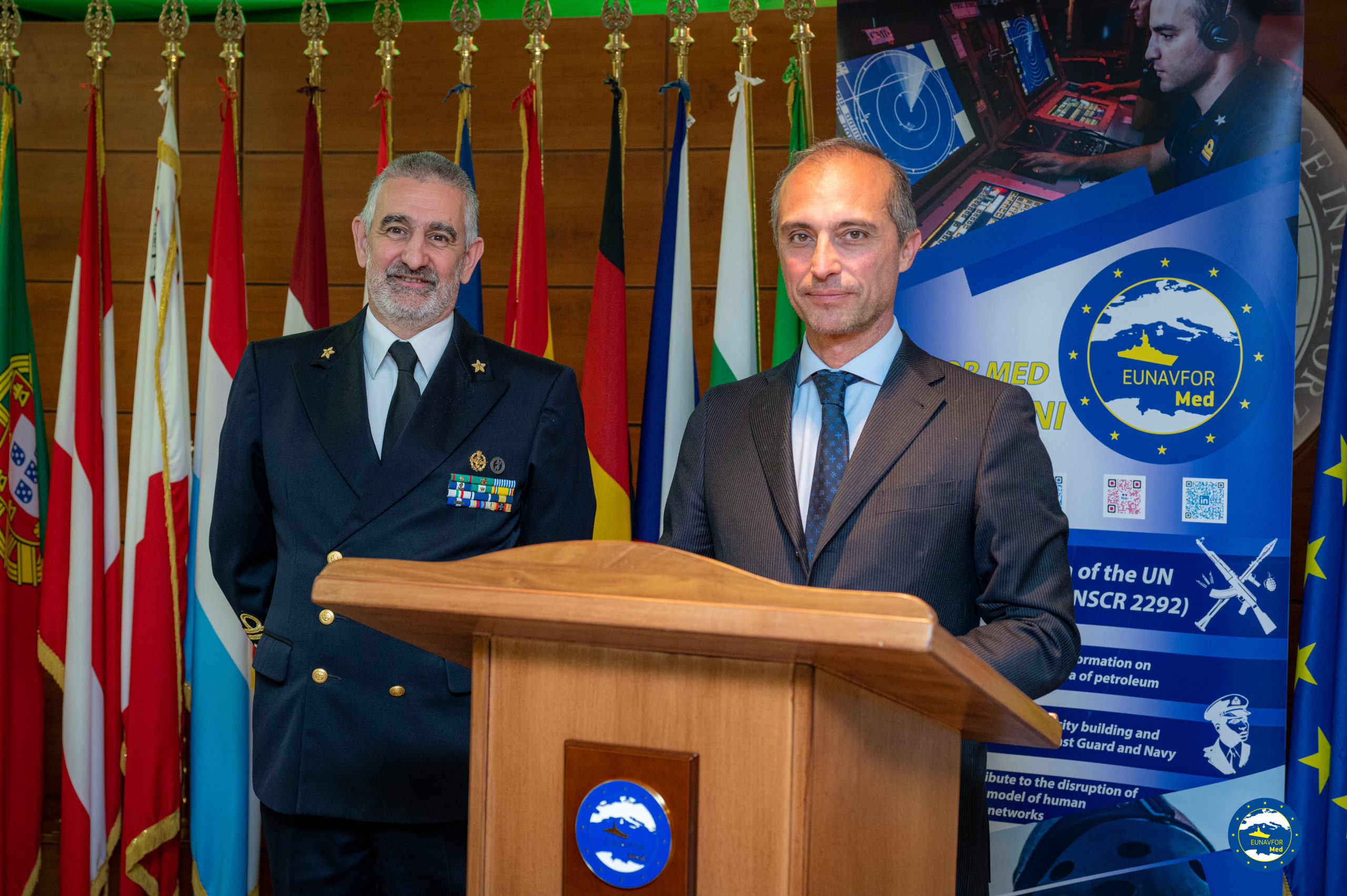 Today, Minister Plenipotentiary Mr. Gianluca ALBERINI Deputy Political Director and Principal Director for UN and Human Rights at the Italian Ministry of Foreign Affairs and International Cooperation, visited IRINI HQ and was briefed on the latest results achieved by the Operation.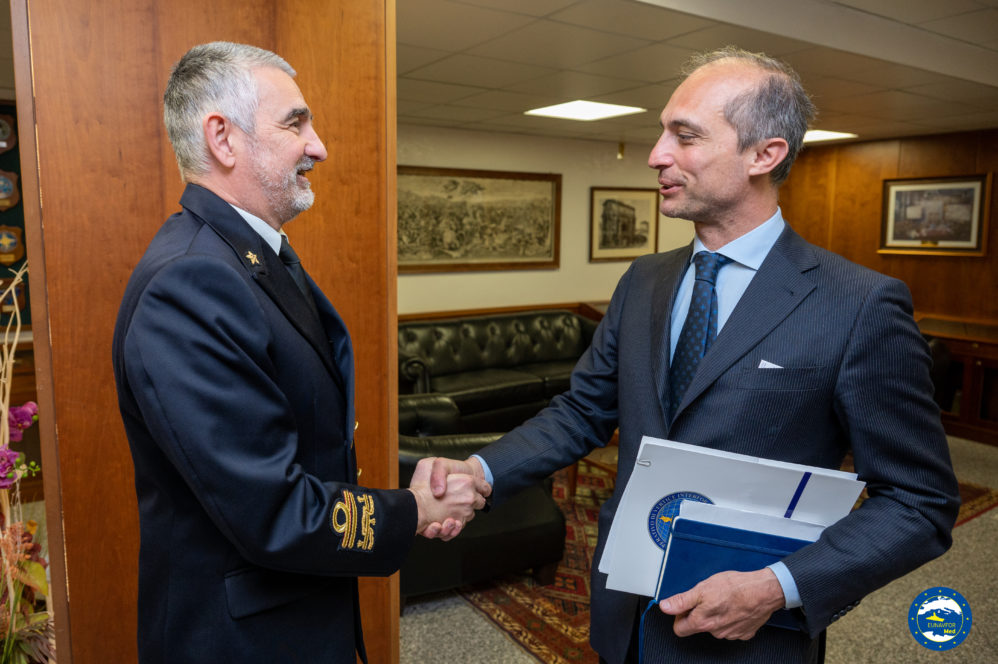 Minister Alberini and the Operation Commander exchanged their views on Libya and the current situation in the country analysing emerging challenges and opportunities.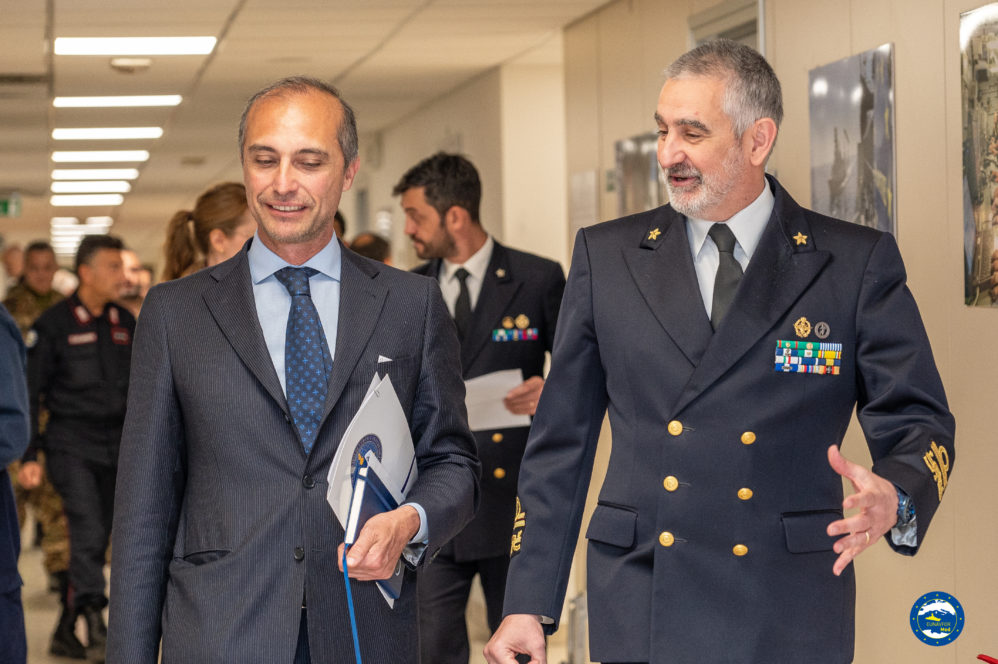 The Italian Diplomat used flattering words of appreciation on what EUNAVFOR MED IRINI is doing supporting, the implementation of the UN Security Council Resolution on the arms embargo on Libya and the Operation's secondary tasks including Gathering Information on Oil Smuggling (GIOS) and analysing the Human Smuggling Business Model (HSBM).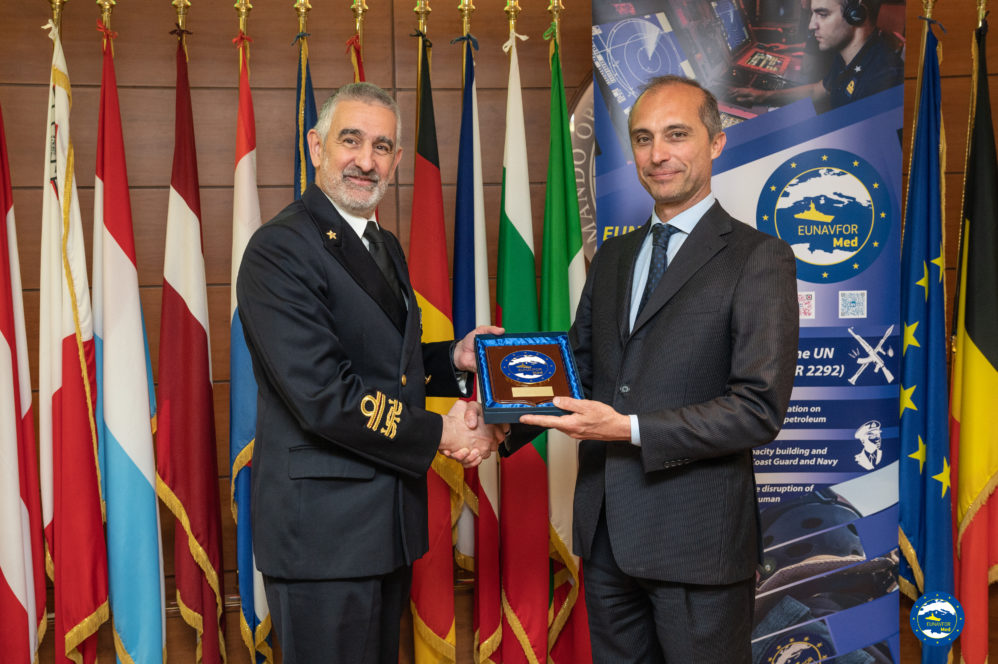 Italy is one of the 23 EU Member States actively supporting Operation IRINI.