01 Apr 2023
Change of Command of the naval and aerial Task Force of the Operation EUNAVFOR MED IRINI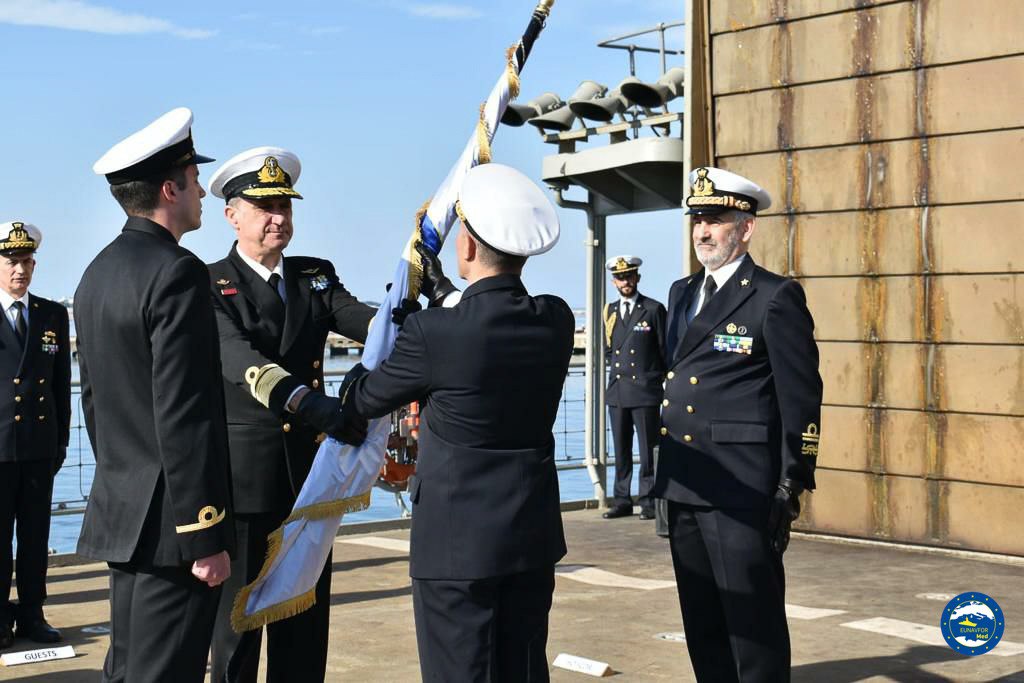 1st April 2023
The Change of Command ceremony of EUNAVFOR MED IRINI Force Command took place today on board the Greek frigate HS LIMNOS in Taranto naval base.
Italian Rear Admiral Valentino Rinaldi took over tactical command of the European Naval Force operating in the Central Mediterranean, from Greek Rear Admiral Stylianos A. Dimopoulos.
The ceremony was chaired by the Commander of the Operation, Rear Admiral Stefano Turchetto, who thanked Rear Admiral Dimopoulos for his commitment and dedication. The Force Commanders, with their respective staffs, are assigned on a six-month rotation from Italy and Greece. The same nations are also providing the Flagship, where the Force Headquarters are based.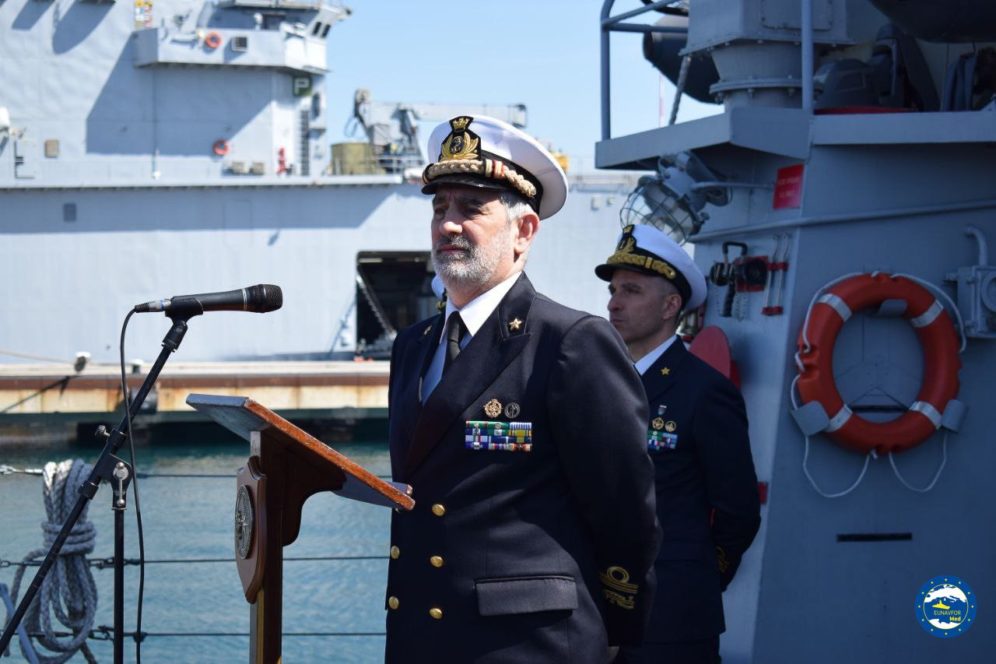 "Be proud of the excellent work you have done as your predecessors did over the past three years," said Admiral Turchetto, addressing and thanking militaries present, "fearless and embodying the greatest European ideals and values, with your great personal sacrifice you gave so much to the common good.
The Operation has reached three years of activity. Hundreds of women and men from 23 European nations have contributed every day with their tireless commitment to the European Common Security and Defence Policy for a lasting peace in Libya.
IRINI is the only actor committed to enforce the UN resolutions on the arms embargo on Libya integrating the international efforts to stabilise the North African country.
The Council of the European Union recently extended the mandate of IRINI by two years, an important confirmation that takes into account the remarkable results achieved so far by the EU Military Operation.
Since its launch, Operation EUNAVFOR MED IRINI has carried out checks and queries on almost 9,000 merchant vessels, inspected 25 suspect vessels at sea and, on three occasions, seized their cargoes for violating the UN embargo.  On the whole, IRINI units found and seized around 150 armoured vehicles or modified for military use.