02 Feb 2022
The Brigadier General Bart Laurent (BEL Army), EUMS Director of Operations, visited Operation IRINI's Head-Quarters in Rome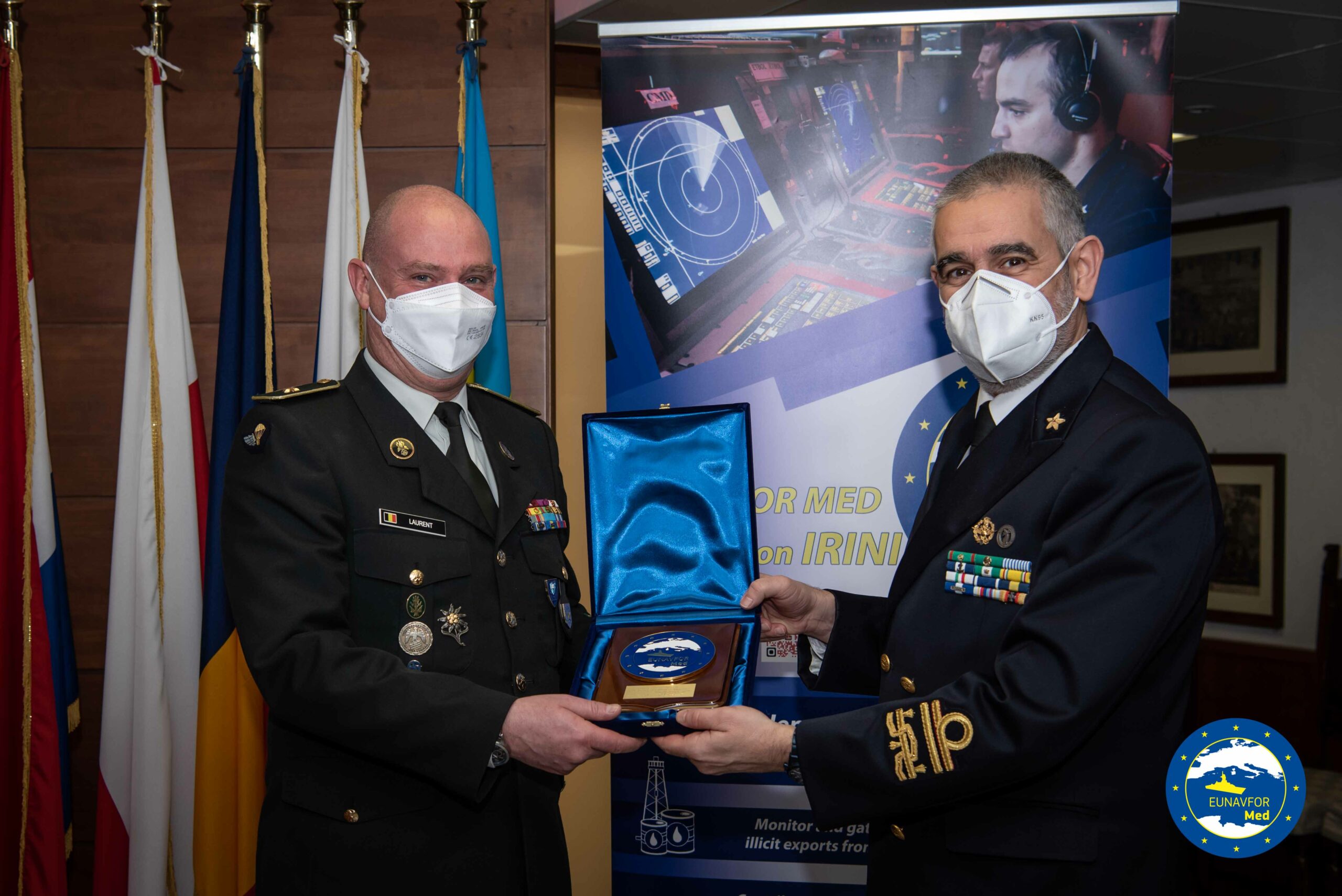 The Brigadier General Bart Laurent (BEL Army), European Union Military Staff (EUMS) Director of Operations, visited Operation IRINI's Head-Quarters (OHQ) in Rome. General Laurent was welcomed by the Operation Commander, Rear Admiral Stefano Turchetto and his international staff.
After a short briefing on the state of play of the Operation and the results achieved by the mission so far, Rear Admiral Turchetto and  General Laurent had a fruitful meeting and exchanged their views and impressions on several topics including, the Security Challenges in the Mediterranean, the evolution in the years to come of the IRINI Operation and possible new standing tasks for the European Naval Forces. The two Flag Officers addressed also the cooperation with other important stake-holders of common interest like UN, NATO and the US.
General Laurent's visit ended in the Joint Operation Centre, from where IRINI is controlled 24/7 and, finally, he and Radm Turchetto agreed on future more engagement also at staff level.