07 Aug 2021
Best practices, information & integrated approach. Operation EUNAVFOR MED IRINI signs a working arrangement with EUBAM Libya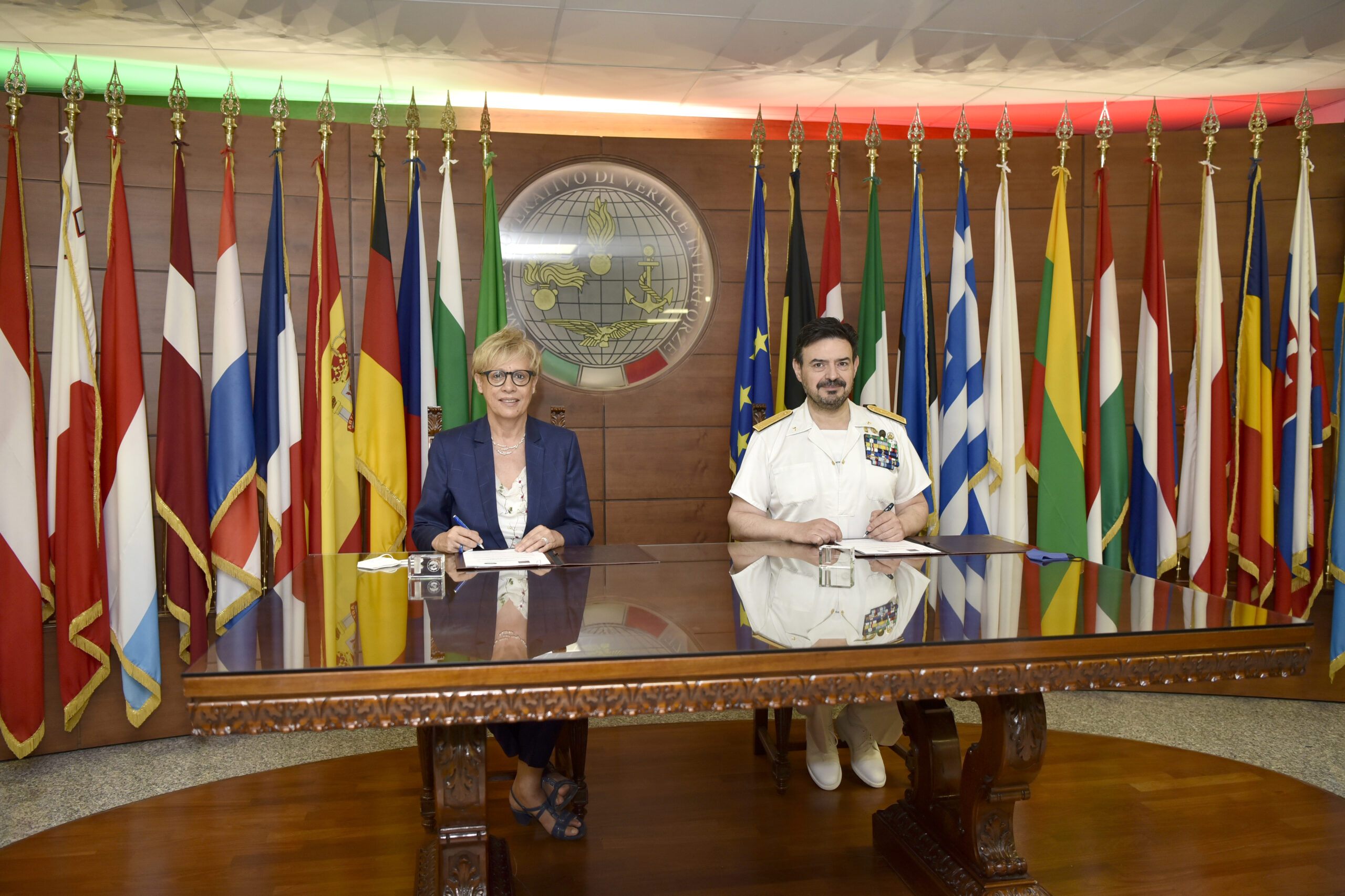 Following the December 2020 Administrative Arrangement, Operation EUNAVFOR MED IRINI has signed a working arrangement with the European Union Border Assistance Mission in Libya (EUBAM Libya). Both IRINI and EUBAM are assisting the Libyan people in their efforts to restore peace, security and the Rule of Law in the State of Libya. With this arrangement – recognising the importance of implementing the EU integrated approach in Libya – Operation IRINI and EUBAM establish effective cooperation in order to strengthen their respective actions and to respond to newly emerging issues related to Libya.
During the friendly and frank meeting on the sidelines of the official signing at EUNAVFOR Med IRINI OHQ in Rome, Ms. Natalina Cea, Head of Mission "EUBAM Libya", expressed her satisfaction with this important arrangement: "It is an important agreement for the control of territorial and maritime borders signed at a moment of particular importance for Libya", she said.
Operation IRINI and EUBAM Libya decided to cooperate, within their respective mandates, with a view to supporting the relevant Libyan authorities in developing maritime capacities, with particular attention to the capacity building and training of the Libyan Coast Guard and Port Security. Cooperation between Operation IRINI and EUBAM also focuses on cooperating in fields such as arm trafficking, oil smuggling and organized crimes.
"The exchange of good practices and information will reinforce the integrated approach which is part of the EU vision in Libya", underlined the Rear Admiral Fabio Agostini, IRINI's OpCommander, at the end of the meeting.