04 Apr 2023
Ambassador of Sweden to Italy, H.E. Jan Björklund, Visited the EUNAVFOR MED IRINI OHQ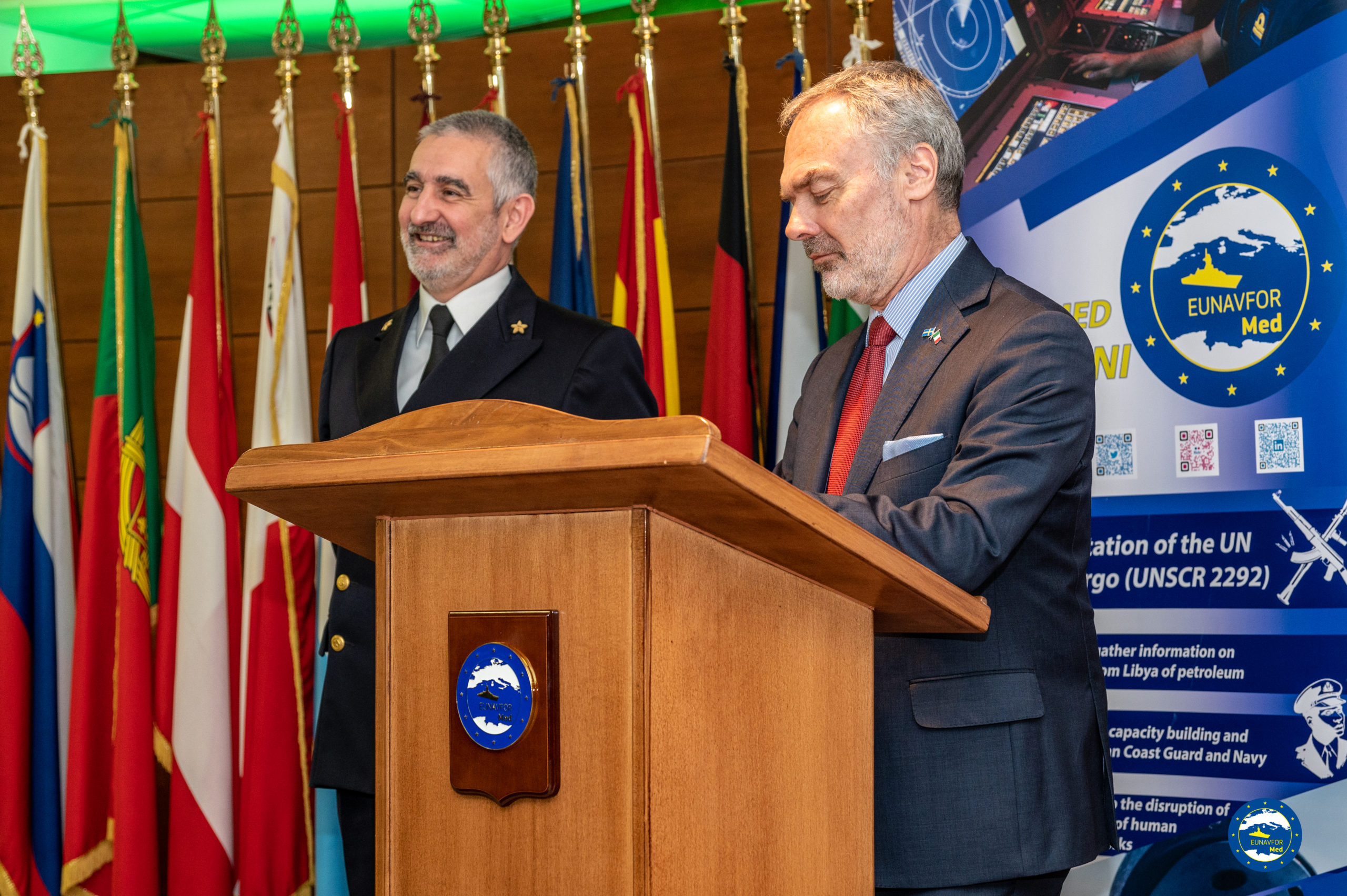 The OPCDR Stefano TURCHETTO welcomed H.E. Jan Björklund, Ambassador of Sweden to Italy, at IRINI Operational Headquarters in Rome. After a full briefing on the Operation's main tasks and results, H.E. Björklund visited the command including the Joint Operation Center. Among other topics, were discussed respective visions on challenges and opportunities of Operation IRINI after the renewal of the mandate by the Council of the European Union.
Both underlined how the extension of the Operation by two years, have confirmed its importance for the ongoing peace process in Libya, in particular by enforcing the United Nations arms embargo established in 2011.
During the H. E. Jan Björklund met the Swedish personnel deployed in the OHQ thanking them for their efforts.