21 Nov 2023
Ambassador of Portugal to Italy, H.E. Bernardo FUTSCHER PEREIRA, Visited EUNAVFOR MED IRINI OHQ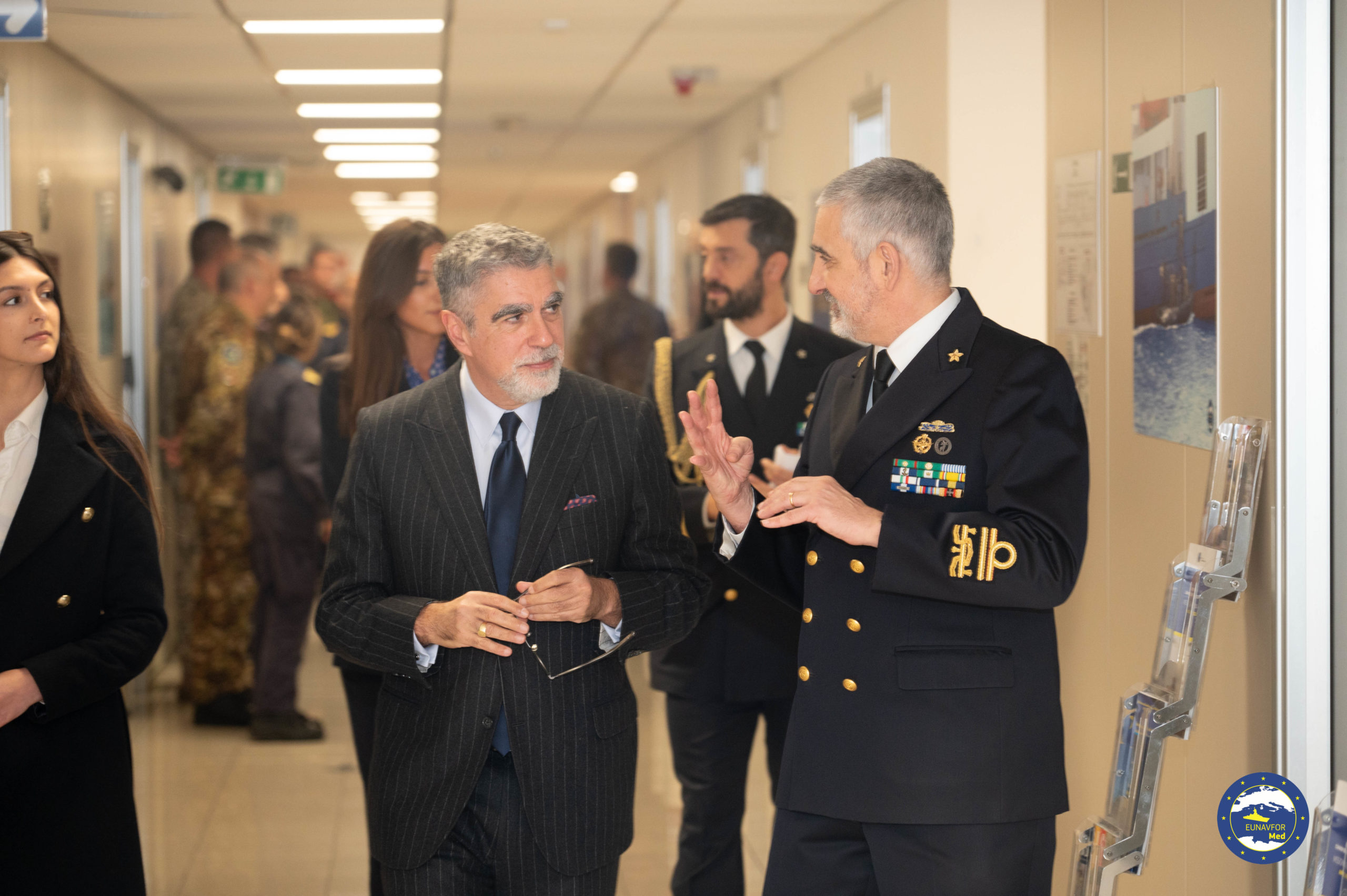 H.E. Bernardo FUTSCHER PEREIRA, Ambassador of 
Port
ugal to Italy, visited 
EUNAVFOR MED IRINI Operation Headquarters (OHQ) in Rome and, welcomed by the Operation Commander RADM Turchetto, received an
 immersive briefing on the Operation's main tasks and results achieved
.
The Ambassador and the OPCDR exchanged their views on the Operation challenges and emerging opportunities in the Mediterranean region. IRINI
 supports the ongoing peace process in Libya, in particular the implementation of the United Nations arms embargo and Portugal contributes with personnel by the OHQ and the FHQ and, in this period, with a very specialized Maritime Patrol Aircraft (P3C CUP+).
At the end of the visit H.E. Bernardo Futscher Pereira met the 
Port
uguese personnel deployed to the OHQ thanking them for their professionalism and dedication.