11 Jun 2021
The Acting Director General for European Neighbourhood and Enlargement Negotiations (DG NEAR) Mr. Maciej POPOWSKI visited Irini's headquarters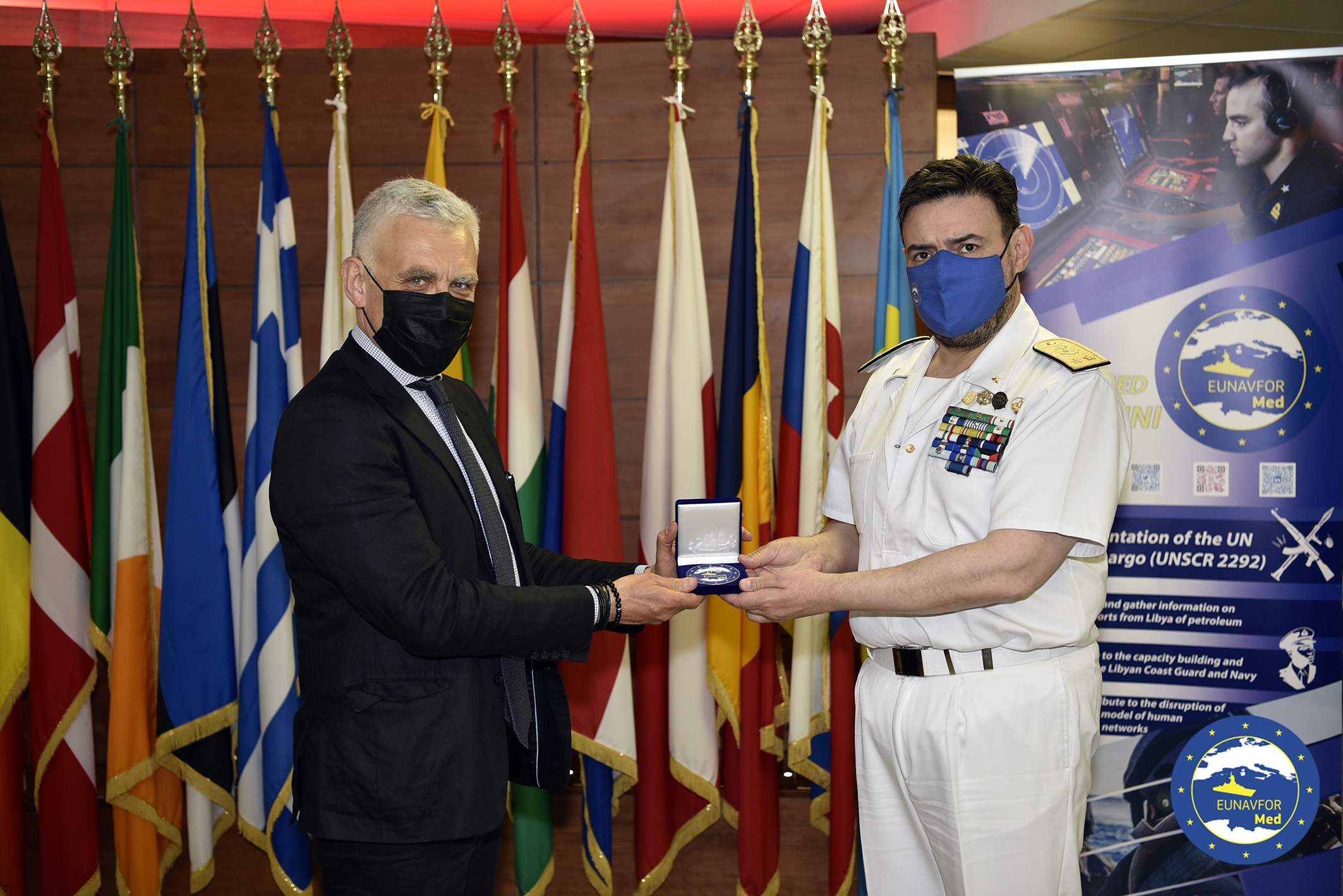 Today, the Operation Commander has welcomed the Acting Director General NEAR, Mr. Maciej POPOWSKI, at IRINI's OHQ.
The aim of the visit was to establish an effective coordination mechanism among DG NEAR and Operation IRINI, both engaged in the Capacity Building and Training of the Libyan Coast Guard and Navy (LCG&N), within the framework of the EU integrated approach to Libya.
The fulfilment of IRINI's secondary task of Training and Monitoring the LCG&N has become an essential element to achieve the end state of the Operation. Its importance is now even more amplified by the need to provide support to a unified LCG&N (from west to east) as the entrusted Libyan entity to ensure maritime security and search and rescue in its entire area of responsibility.
In this context of growing complexity, a flexible and effective cooperation among various EU instruments, including Operation IRINI and the instruments put in place by DG NEAR, is of crucial importance. Today, a very important building block of this cooperation was established with the signature of a formal exchange of letters between DG NEAR and IRINI. This cooperation will provide additional consistence and coherence to the EU integrated approach to Libya.