17 Dec 2020
The Undersecretary of State for Defence, Honourable Angelo Tofalo, visites the Operation Irini's headquarters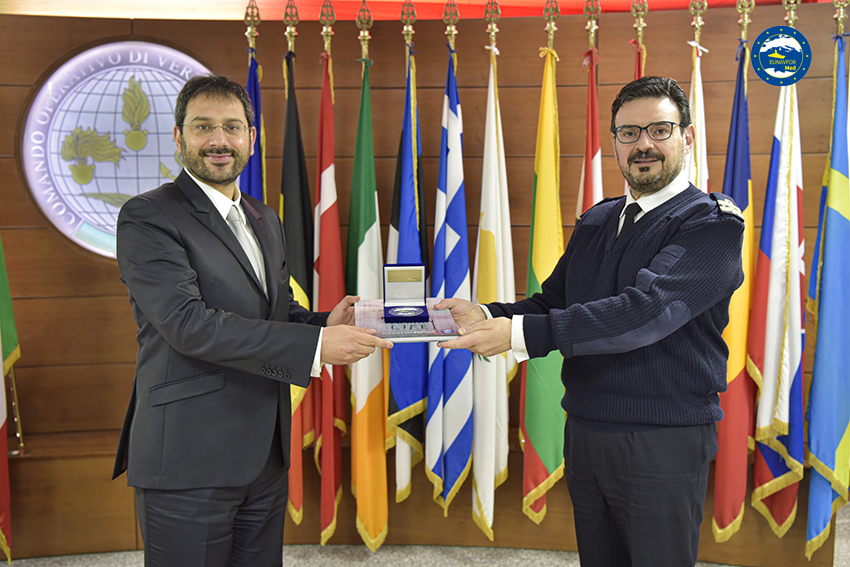 Rome – today, in the morning, the Undersecretary of State for Defence, Honourable Angelo Tofalo, visited the Operation EUNAVFOR MED Irini's Headquarters located within the premises of the Italian Joint Operations Headquarters in Centocelle.
During his visit, Honourable Tofalo was briefed by the Operation Commander, Rear Admiral Fabio Agostini, on the state of play of operation IRINI with a particular focus on the results achieved to date and the main critical issues still in place. Additionally, the Undersecretary was introduced to the main elements of the OHQ's international staff (Deputy Commander, Chief of Staff and all Assistants Chief of Staff).
Honourable Tofalo expressed words of appreciation for what operation Irini is doing in support of the Berlin process, aimed at restabilising peace and security in Libya, while Admiral Agostini, sincerely thanked the Undersecretary for his visit which is another tangible evidence of the high importance that the Italian Defence addresses to the Operation and its objectives.