12 Feb 2021
Operation IRINI opens its doors to interns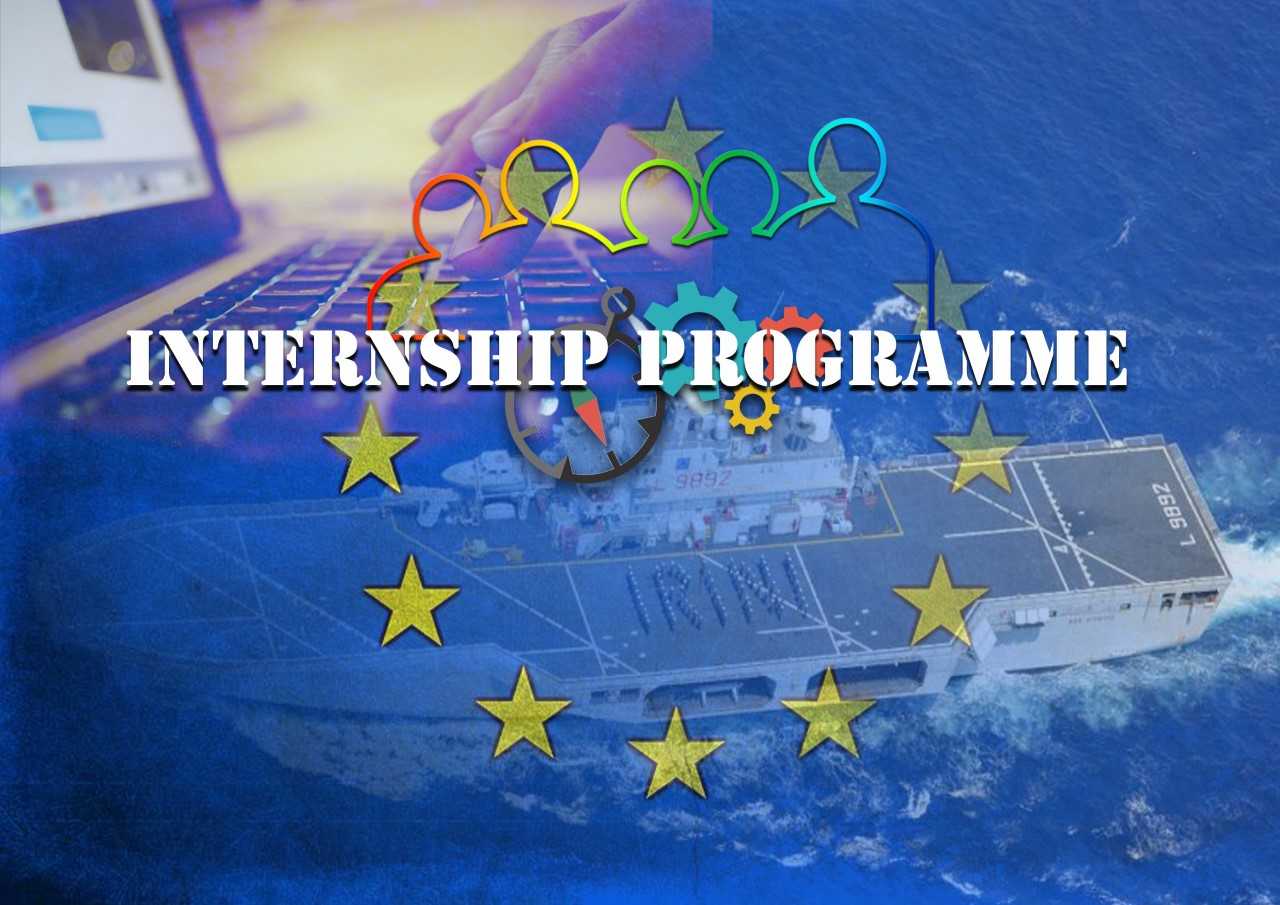 Operation EUNAVFOR MED IRINI opens the door of its Headquarters in Rome to interns coming from European Union's Member States. For the first time a EU military mission allows young graduates and post-graduates in its headquarters for a unique experience. If you are a graduate with a strong interest in Defence Policy and EU military missions, you could be eligible for IRINI's internship program. You can enjoy the internship in a variety of disciplines in a multicultural environment.
In IRINI's Headquarters are represented more than 20 EU Member States participating in the Operation. Selected candidates will live, together with the military staff, in the heart of the Operation which works 24 hours-a-day to implement the United Nations Security Council Resolutions on arms embargo on Libya, deploying ships and aircraft and exploiting the latest technologies of submarines, drones and satellite throughout the Central Mediterranean Sea.
Interns will have the possibility to work in the different branches of the Headquarters dealing with subjects that span from purely operational activities to human rights, gender issues, human resources, international law, political affairs and strategic communication.
"We rely on young people because they are the driving force of the European Union," says IRINI's Operation Commander, Admiral Fabio Agostini "The experience of an internship in IRINI's headquarters will boost links between young talented people coming from all around Europe and will strengthen EU values."
The internship program will be held three times a year, with an average tour duration of four months. The first slot will start on May 15. Interested graduates should send their application forms between February 15 and March 15.
For more information visit: www.operationirini.eu/internshipprogramme
For more information write to: internship@euohq.difesa.it
For media requests: media_pio@euohq.difesa.it
Enjoy!